Overview
JOFEE Fellow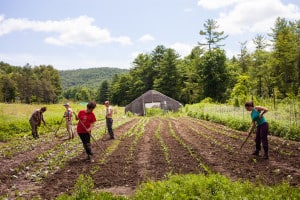 s contribute approximately ten months of direct work in their professional placements (taking into consideration the initial training seminar, mid-year seminar, and closing seminar, as well as time off during the year).
Fellows are expected to develop and implement programming during their placement that delivers appropriate depth and breadth across the JOFEE spectrum. For some Fellows, this may consist of one or two major events or programs, whose development, logistical coordination, and implementation consume a significant portion of their placement, with a few smaller programs to round out the year. For others, this may consist of multiple, smaller-scale series of diverse programs implemented throughout the year.
Host organizations generally fall into one of two categories:
JOFEE Organizations – about half of our Fellows are placed at existing JOFEE organizations to support programming, develop capacity, and learn from top practitioners.
Jewish Communal Institutions – the other half are placed at Jewish institutions and organizations around the country with a communal Jewish education and engagement focus. These fellows are developing and implementing new JOFEE programs and initiatives to directly impact diverse users and address community needs. Example of these placements include JCCs, Synagogues, Jewish Federations, Jewish Camps, Jewish Day Schools, and new organizations in the Jewish innovation / start-up space.
Are you a Jewish institution or organization interested in hosting a JOFEE Fellow? Click the "host institutions" tab above for more information, or "Host Site Inquiry Form" to receive an application.
Host Institutions
Applications for Cohort 4 (2019-20) host sites are now available. To receive an application, please complete the form on the Host Site Inquiry Form tab
Hazon is excited to connect JOFEE Fellows to Jewish community organizations across the country to engage pluralistic and diverse groups of new JOFEE participants.
Host Site Eligibility
The majority of costs for the JOFEE Fellowship are paid by Hazon with funding from the Jim Joseph Foundation, with additional contributions from host institutions for Fellows' stipends and program costs. Limited subsidies may be available.
JOFEE Fellows must receive a minimum annualized salary of $30,000 and must be employed as full-time employees with a standard benefits package for your organization for the duration of the Fellowship program.
Host institutions may be either JOFEE organizations or Jewish organizations/institutions that are able to demonstrate a high commitment to JOFEE programming and the capacity to support one or more JOFEE Fellows in the planning, coordination, and implementation of JOFEE programs.
JOFEE Fellow Candidates
You are welcome to apply with a candidate (direct nomination of a current employee) or with an open position (new hire). In both cases, Fellow candidates will be required to submit the standard application.
Direct Nomination:  An existing employee or community member in your network may be nominated for the Fellowship. If this applies, you will be asked to identify them and describe their qualifications, current position, and how being a JOFEE Fellow would enhance their abilities and leadership as a JOFEE professional.
New hire:  If you do not have a direct nomination, Hazon will attempt to match your organization with well-qualified candidates from our general application pool. We also encourage you to promote the open position locally and in your networks.
Download the Prospective Host Institution Info

Matching Process
Fellows who are new hires may be placed at either existing JOFEE organizations or at Jewish communal institutions located in the US. During the application process, applicants will be able to share their preferences for the geographic location of a host institution and for the primary focus of program work. Potential host institutions will share their own preferences during the application phase as well. 
Successful candidates will be provisionally accepted as finalists, with full acceptance contingent upon a successful match. Prospective host institutions must also undergo a parallel application process. Your responses to application questions will help us to determine the best fit between you and potential placements, in conjunction with information gathered during interviews with Hazon and potential site placements.