This is the single most impactful Jewish experience of my life … I have probably never felt more empowered to go and help build the world we want to see.
The JOFEE Fellowship. Turn Your Passion into a Profession
The JOFEE Fellowship consists of
The JOFEE fellowship training is an amazing, enriching opportunity. I've learned so much about education, environmentalism, farming, community, and most importantly how to bring Judaism to life, and how to communicate connection and enthusiasm for Judaism within my community. It's been a privilege to live and learn with talented, thoughtful fellows and build my network with them.

–
Immersive Training Seminars
Fellows build their skills and knowledge in the core JOFEE disciplines (outdoors, food, farming, environment) – with a focus on successful program implementation at their host institution  – through immersive training seminars with leading JOFEE educators and other professionals.
The fellowship year begins with a two-week intensive JOFEE training and orientation seminar at Hazon's Isabella Freedman Jewish Retreat Center in Falls Village, CT. Faculty consist of both Hazon staff and expert practitioners from throughout the JOFEE world. Training content is an integrated blend of cohort-building and immersive nature experience, foundations in JOFEE, and best practices in program facilitation and planning.
Over the evolution of the first three cohorts, Hazon has augmented our training model through collaboration and consultation with cutting edge practitioners in outdoor, food, and environmental education, including Outward Bound, BEETLES: Better Environmental Education, Teaching, Learning, Expertise, and Sharing, and Laurie M. Tisch Center for Food, Education & Policy. Each year we continue to evolve and integrate best practices from both these and other secular practitioners and from those within the JOFEE field to prepare Fellows as best we can for their roles and responsibilities as JOFEE program professionals.
Fellows gather again for a midyear seminar and JOFEE Network Gathering (fall – exact dates and location change each year); and for the closing seminar & siyum (ceremony of completion) in mid-January (location varies).
–
Professional Placements at Host Institutions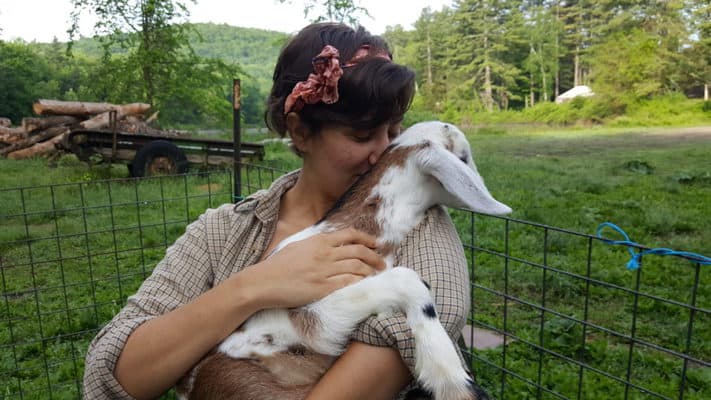 Fellows work full-time throughout the program year in professional placements at host institutions in Jewish communities throughout the country. Fellows are placed at:
JOFEE Organizations – about half of our Fellows are placed at existing JOFEE organizations to support programming, develop capacity, and learn from top practitioners.
Jewish Communal Institutions – the other half are placed at Jewish institutions and organizations around the country with a communal Jewish education and engagement focus. These fellows are developing and implementing new JOFEE programs and initiatives to directly impact diverse users and address community needs. Example of these placements include JCCs, Synagogues, Jewish Federations, Jewish Camps, Jewish Day Schools, and new organizations in the Jewish innovation / start-up space.
All fellows are enlisted to organize, develop, and implement JOFEE programming at their host institutions. Specific skills, specialty areas, and professional interests arecarefully considered during the matching process to ensure a strong fit between fellow and host institution.
Host organizations may also make direct nominations for well-qualified candidates. These may be existing employees or others in the organization's network who are already in, or move into, a JOFEE-focused program role.
–
Mentorship and Continued Professional Development
All Fellows are paired with both a mentor/supervisor at their host institution and a mentor from the professional JOFEE community.
In addition, regular webinars (roughly once per month) allow Fellows to continue learning from Hazon faculty and other JOFEE practitioners. The Fellowship cohort also serves as a supportive and collaborative network for each other, and Fellows are each paired with a chevruta (learning partner) to offer peer-to-peer support and collaboration throughout the year.
–
Professional JOFEE Educator Certification
Professional JOFEE Educator Certification is granted upon active participation in all in-person seminars and submission of formal documentation of programs designed and implemented throughout the year. A final presentation demonstrating learning and growth – to be discussed in consultation with mentors and the JOFEE Fellowship Director – will be presented during the closing seminar. Additionally, Fellows who present particularly excellent curricula and projects are eligible to receive cash awards during the year and at the closing siyum for year-end awards.