Jewish institutions are taking a look at the food they serve and thinking critically about what is kosher, literally "fit," in today's world. These tools will help you navigate the world of choices available to your institution.
Use this guide to support your institution in making healthy and sustainable food choices. For lay leaders and professionals.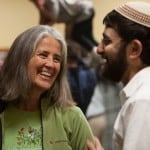 An easy-to-use assessment tool that helps you to identify the strengths and weaknesses of your institution's policies and practices for promoting food sustainability and justice in seven main categories and develop an action plan.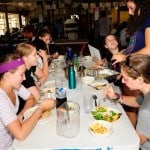 We have developed a list of food values that we strive to reach when we are planning food at all Hazon events, programs, and meetings. We hope that these values and reports of putting the values in action will inspire your community to take further steps to make healthier and more sustainable choices.