The Jewish Youth Climate Movement was founded by Hazon in 2020.
We are dedicated to mitigating climate change by empowering teens, mobilizing communities, and taking action.
JYCM believes in using Jewish values as a motivation to create a more equitable and sustainable world for all.
To learn more, visit jewishyouthclimatemovement.org
Get Involved | Donate | Subscribe | Contact Us
FOLLOW US: Instagram | Facebook | Blog
Meet the Founding Leadership Board!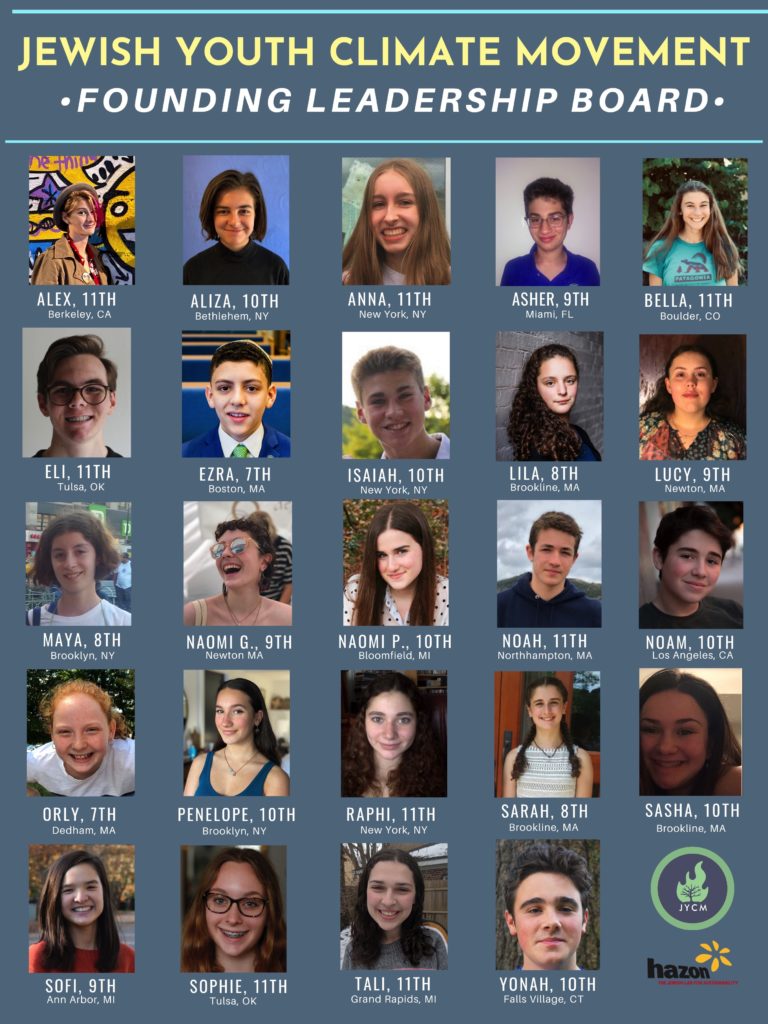 Teen Leadership Founding Board Bios: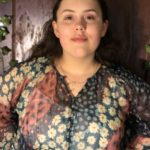 Lucy, 9th grade (Newton, MA): Lucy is enthusiastic and active in politics and climate advocacy, particularly on a local level. She volunteered over the summer for her senator's re-election campaign and is looking forward to canvassing for the upcoming election as she did in 2016 and 2018. She participates in her school's strike circle and is a member of the Boston Climate Strike's Actions Team. She also participates in her temple's youth group and the National Federation for Temple Youth's Northeast region. She is excited about joining JYCM because the program is the perfect intersection between climate activism and the Jewish values that fuel our fight.
Ezra, 7th grade (Boston, MA): Ezra is a dedicated environmentalist at his school and synagogue — focused on alternative energy. Ezra created a Climate Change committee at his school to help find ways to reduce its emissions. He has also organized two climate marches with other members of his school. Ezra is a dedicated camper at Ramah in the Rockies — and appreciates how Ramah integrates prayer, Jewish identity, wilderness skills, and sustainable practices. Ezra is also a longstanding member of Kids4Peace – he learns, discusses, and advocates with Christian and Muslim teenagers on ways to build bridges across their religions. Ezra believes JYCM's Teen Leadership Board is an example of how teens can stand up and make a difference. When teens unite under the goal of solving the climate crisis, they can change the world.
Bella, 11th grade (Boulder, CO): Bella has always been passionate about the earth and its inhabitants. She is involved with her temple youth group as the Social Action Vice President, where she makes programming about social issues but specifically climate change. She is also one leader of her school's environmental club called net-zero where they work to better their school and the community through action, education, public speaking, and volunteering. She also recently joined a local chapter of the international organization called Earth Guardians and plans to do amazing stuff with them. She has planned a climate strike at her school and helped plan the Denver Earth day strike. She plans to study environmental studies and sustainability in college and commit her life to this fight.
Alex, 11th grade (Berkeley, CA): Alex is to find an intersection between their religion and environmental activism. Alex has workshops on queer Jewish identity for Keshet, an organization for LGBT+ youth. Alex is very proud to be nonbinary, and their gender is a big factor in how they practice their religion. Alex likes being outside and just started their first garden a few months ago.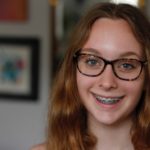 Sophie, 11th grade (Tulsa, OK): Sophie grew up very connected to Judaism and the Earth. She started volunteering at Earth Day events at a young age while also advocating to and with friends regarding sustainability. She spent a summer working as a teacher at a program called Farm to Table, a camp used to help teach young children about farm to table cooking. To this day, Judaism is a central part of her life, with her being involved with BBYO and being the youth chair of her synagogue board. At her school, Sophie is in National Honor Society, speech and debate, and is vice president of Rise Girl Up. Out of school, she is in Junior Ambassadors, a teen program with the local food bank, a Madrichim, a volunteer at Women in Recovery, and a musician. She feels that her role in this battle of the environment is to speak up and be loud because the majority of the population's complacent behavior makes it a necessity when wanting to see change.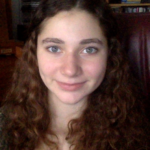 Raphi, 11th grade (New York, NY): Raphi is the co-founder and co-president of the Environmental Club at her school. Raphi sees it as her personal responsibility to take action to work on the climate crisis. She is not optimistic that the situation will improve on its own, but she is positive we can make a difference if we work together and take the necessary steps, which is why she is thrilled to be part of JYCM, which commits itself to remain aware, making others aware, and taking direct action. Raphi loves journalism and creative writing.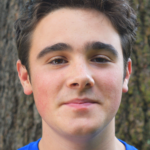 Yonah, 10th grade (Falls Village, CT): Yonah grew up on a farm and next to a Jewish environmental education center. When he was a kid, he would "mix biodiesel" in the bathtub, because their car ran on used vegetable oil. His family harvested their own vegetables, made pickles and goat cheese, and used a composting toilet. Now as a teen, Yonah wants to build off of those practices and advocate for a better future. Yonah is interested in filmmaking and photography and started his own freelance business, making short films, promotional videos, and filming local events. He now wants to combine his activism with his filmmaking and photography skill, to document and spread the word about the climate movement, and show teens like himself what they can do to get involved in the youth climate movement and lower their carbon footprint.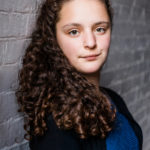 Lila, 8th grade (Brookline, MA): Lila is a member of her school's Model U.N. club and environmental club. She is also a ballet dancer and girl scout. She goes to Eden Village Camp and enjoys camping and the outdoors. Lila believes we can make a lot of change and sees the JYCM teen board as having great potential to create new ideas and projects to inspire and create change in the Jewish community around us and all over the country and world.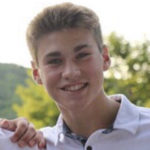 Isaiah, 10th grade (New York, NY): Isaiah Sokolic is an athlete and musician in his school, and is a member of the student government, serving on the students' affairs council. Newer to environmentalism, Isaiah is passionate about taking action to address the global climate crisis.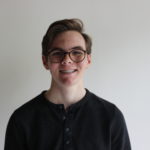 Eli, 11th grade (Tulsa, OK): Eli was born and grew up in Tulsa with a very strong and supportive Jewish community. Eli is on the Board of Directors of his synagogue, President of his BBYO chapter, and the Tulsa Representative of his region in BBYO. Along with leadership roles in his Jewish community, Eli is in the Model UN and the speech and debate team at his High School. He is also a competitive cyclist and went to Nationals this past December for Cyclocross. When he heard about the Jewish Youth Climate Movement, he was immediately intrigued by the thought that the young Jewish population could rally and combat and help other people and groups lead their own efforts to help combat climate change.
Sarah, 8th grade (Brookline, MA): Sarah is very interested in politics and climate organizing. She organized a walkout at her school for the September 20th climate strike. She thinks the climate movement is the priority movement of our time, and she thinks Judaism can be a huge part of the climate movement.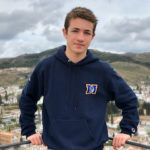 Noah, 11th grade (Northampton, MA): Noah believes deeply in the pursuit of justice. This belief has pushed him to seek his biggest positive impact, and, so far, this has sent him on his path of progressive activism. Noah has pursued the end of the climate crisis in many different avenues, including grassroots activism, local government, legislative advocacy, and electoral politics. Specifically, he is one of the founders and leaders of Sunrise Movement Western Mass and is the chair of the Northampton Youth Commission. He served as a fellow for the Warren for President campaign and is currently serving as a fellow on the Alex Morse for MA-01 and Markey for Senate campaigns. He is excited to bring his climate activism and Jewish identity together in a platform that can both help him increase his climate movement recruitment efforts and further develop his Jewish identity.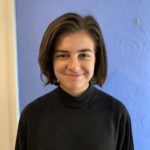 Aliza, 10th grade (Bethlehem, NY): Aliza is very passionate about social justice and is involved in a variety of social justice groups. She is the secretary of Students for Peace and Survival as well as the Genders and Sexualities Alliance at her school. She is also a fellow in the Kol Koleinu Jewish Feminist Fellowship. She is a member of Fridays for Future New York Capital Region as well as the founder and hub coordinator of Sunrise Bethlehem. Aliza is constantly inspired by the work of the amazing activists in the climate movement, and their courage keeps her in this work. When she is not doing advocacy, she might be running, playing ultimate frisbee, or hanging out with her friends at art club. Aliza believes that Judaism has so much source material to draw from that supports the message of protecting each other and our home and believes Jewish youth have a unique opportunity to connect with the many Jewish youth groups that already exist and bring them into the fight for climate justice.
Asher, 9th grade (Miami, FL): Asher is the leader of his school's environmental club. He is a member of GenCLEO, CLEO, Friday For Future Miami, Broward Earth Day Strike, 350 Broward, and Weekly strike planning. He is very passionate about helping the environment.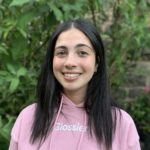 Isadora Wiener, 11th grade (Teaneck, NJ): I've always wanted to advocate for climate change and speak/learn additional information about environmental problems, but I never knew where to look and how to get there. When I heard about JYCM I was instantly interested in joining and being part of a movement that helps solve and advocate for this major problem going on in the world, especially from a Jewish perspective.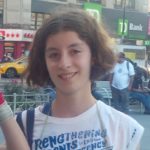 Maya, 8th grade (Brooklyn, NY): Maya started getting involved in climate activism when she heard Greta Thunberg speak at a TED talk about a year ago. After that, she started going to climate strikes and stopped eating cow products because of the meat industry's enormous negative environmental impact. She began writing letters to congresspeople and politicians to try and get them to take action on climate change. She also organized her school for the next big climate strike in NYC. This year, she started doing a climate stand at her local farmer's market and talking and listening to people about their views on climate change and what they think we should do, just to raise awareness and start to get people to realize how important this issue is. She is excited to be part of JYCM because she believes a lot of Jewish values and traditions of taking care of the Earth connect directly to the climate movement, and a lot of Jews, if they knew that, would be more involved in activism.
Naomi P., 10th grade (Bloomfield, MI): Naomi is passionate about sustainability. From a young age, she switched to a plant-based diet and helped in the organization of the first climate strike in her area. She is active in the Sunrise Movement. Aside from environmental activism, she works with Detroit Dog Rescue, has served as the Student Council Treasurer, and actively pursues musical theater. Naomi believes that you shouldn't have to be of voting age to make your voice heard; after all, it is her generation that will be affected by climate change the most. What excites her most about being a part of the Jewish Youth Climate Movement is the opportunity to combine leadership skills and Jewish values to effectuate change in the fight against the climate crisis. Through her Jewish lens, she views climate activism as an obligation. The principle of Tikkun Olam, which is central to her identity, begins with a healthy planet. The JYCM offers a creative platform for seeking solutions with Jewish teens who share her urgent desire for environmental justice.
Orly, 7th grade (Dedham, MA): Outside of school, Orly likes to perform in theater, play tennis, and swim. She likes seeing new places, learning new things, and meeting new people. She has been elected to the student council three times as a homeroom representative and loves leading and organizing. This past year, she organized a fundraiser to plant trees, and several waste-audit trials to collect data on how much waste her school creates at lunch. She is so excited to join JYCM because climate change is something that she has a real passion for and would like to make a positive impact on. She would like to show people how this work connects to certain Jewish values; for example, she is writing her Bat Mitzvah d'var about how people are temporary residents of the earth and need to steward it for future generations.
Penelope, 10th grade (Brooklyn, NY): Penelope is passionate about environmentalism, Judaism, and the intersection between the two. For her mitzvah project, she volunteered at the Red Hook Community Farm Compost Center, and also designed and sold reusable "Tikkun Olam" bags to raise money for hurricane relief in Puerto Rico. In high school, she has used her Jewish values to lobby for climate action and to help reform the food system. This past year, she has also gone to climate marches and participated in school walkouts. Overall, she has engaged with the climate crisis in a lot of different ways – volunteering, hands-on action, raising money, marching, and lobbying. Penelope is involved in her temple youth group, on her school's debate team and with Jewish Women for Change, a small group of NYC teenage girls who meet to talk about social justice issues and lead volunteering events.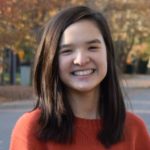 Sofi, 9th grade (Ann Arbor, MI): Sofi has been interested in the climate and a greener world since she was in fourth grade and first started learning about the environment. Throughout middle school, she was on her school's Green Team, which became Eco Innovations as it progressed. As one of the leaders of the club, she worked on their Solar at STEAM Project, trying to get solar panels for the school. She presented in front of the city council energy commission and spoke with the mayor of Ann Arbor as part of the project. At her new school, Maranda is in Feminist Club, QSA (Queer-Straight Alliance), and Service Club. She plays indoor and outdoor field hockey and enjoys reading. She is excited about working with teens from across the country, to create a meaningful difference, and help with the Climate Crisis.
Tali, 11th grade (Grand Rapids, MI): Tali is passionate about envisioning a better world through a Jewish environmental justice lens. She cares deeply about social justice and making the world a better place- core Jewish values which she learned at Jewish summer camp. She is inspired and tries to live by the Alexandria Ocasio-Cortez quote "we can be whatever we have the courage to see".  She is a co-coordinator for Sunrise Movement Grand Rapids and is really involved in Sunrise, helping to plan and speaking at the West MI climate strikes in September and December 2019 as well as leading online training for other young people. When not at school or trying to save the world, she can be found teaching fairy camp, working on her garden, volunteering tutoring refugee middle schoolers in her community, or watching TedTalks.
Anna, 11th grade (New York, NY): Anna's passions include literature, biology, and of course, environmental justice. These interests emerge in her extracurriculars: Besides being co-founder and co-president of Heschel's Environmental Club, she is an editor-in-chief of her school's newspaper and literary magazine. She spent last summer pursuing her interest in biology, working at a Columbia University lab that studies neurodegenerative conditions. She is excited to join the process of motivating Jewish people who are apathetic about the environment to care. Since today's youth has been so outspoken about climate change, she finds it important to include youth in the Jewish perspective on it.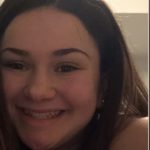 Sasha, 10th grade (Brookline, MA): Sasha has a strong passion for environmental justice work. She has a lot of experience in community outreach and organizing, whether it be through starting and teaching programs at her synagogue or participating with pre-existing organizations like Boston Climate Strike. This summer, she is looking forward to learning more about regenerative agriculture and the role that the food systems play in our climate crisis by working on a farm. She thinks JYCM is an incredible opportunity to connect with other young people (as well as supportive staff) in order to make big and impactful changes. She believes as young people, they're the ones who will bear the brunt of the climate crisis (despite older generations' role in creating it) and therefore they must be responsible for their futures because it seems nobody else will be. She believes the responsibility to act falls on every single person on this planet and is trying to fulfill her part as best she can. Beyond this, she has a passion for environmental justice as its multifaceted nature connects many of her interests: environmental science, political science, psychology, community organizing/outreach, and more.
Staff Bios: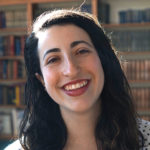 Liana Rothman is Hazon's National Programs Coordinator and the Co-Founder and Adult Mentor of the Jewish Youth Climate Movement. In addition to work with JYCM, Liana focuses on the Hazon Seal of Sustainability program and JOFEE organizing. From Apr. 2018-Jan. 2020, Liana was an Adamah Fellow, Teva Educator, and JOFEE Fellow. Before that, Liana worked as the community organizer and interfaith educator and counselor for Kids4Peace Jerusalem. Liana received her B.A. from Tel Aviv University. Liana loves to go on hikes, spend long hours on porches with friends, and is committed to building a more just and loving society.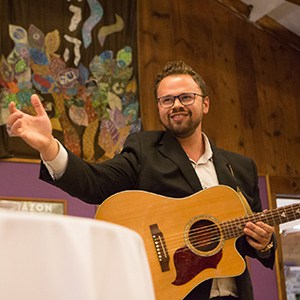 Rabbi Isaiah Rothstein serves as a Rabbinic Scholar and Public Affairs Advisor for The Jewish Federations of North America. Previously, he was the Rabbi-in-residence for Hazon. He is the Co-Founder and Adult Mentor of the Jewish Youth Climate Movement. Growing up in a multi-racial Chabad family in Monsey, NY, Isaiah sees himself as a human bridge, connecting disparate parts of the Jewish community. Isaiah went to Yeshiva University for rabbinical school and to receive his Master of Social Work. During his spare time, Isaiah is a Jewish Engagement and Diversity Consultant with his organization, the Union Street Sanctuary, and plays music with his band Zayah. Isaiah currently lives in Harlem, NY.
Support Hazon
Contribute to our movement to lead the Jewish community to a more sustainable future – for us and our children. Give a one-time gift or set up a sustaining donation as you are able to. Make a donation.