May 10, 2020 - 1:00 pm - 2:00 pm
Connect with other riders & learn more about Hazon and the Israel Ride.
This ride is a part of our Tribe Ride series in partnership with Hazon, via Zwift!
RSVP for details, and see below for additional Israel Ride events.
Can't make it to this event, but interested in future ones? Tell us!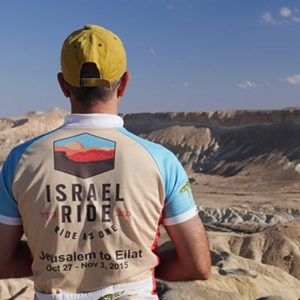 Oct 27, 2020 - Nov 3, 2020
Cycle from Jerusalem to Eilat and meet Israelis, Palestinians, and Jordanians working towards peace, environmental sustainability, and regional cooperation.