Jul 8, 2018 - 9:30 am EDT - 4:00 pm EDT
Start: 8:15 AM from JCC Manhattan or 9:30 AM from Prospect Park | Distance: 33 or 44 miles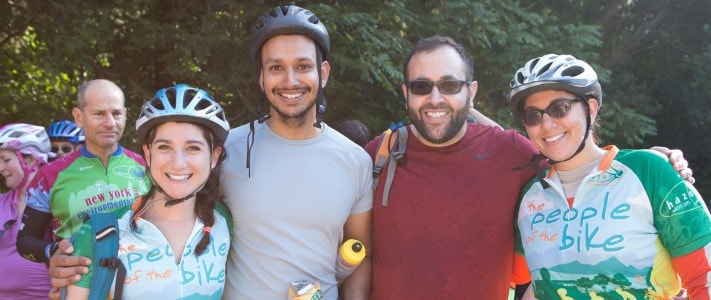 This ride is a part of our Tribe Ride series in partnership with the Israel Ride, and is open to all cyclists. Ride leaders will be there to guide you. All riders are required to wear a helmet. Bring your own water and snacks!
The Route
Meet at Grand Army Plaza at 9:30 AM, near the Prospect Park entrance. We will ride south on Bedford Ave and then cross the Flatbush Avenue Bridge to the Rockaways. We will cycle through Jacob Riis Park, near the boardwalk, and perhaps stop at Tacoway for a quick bite before re-crossing Jamaica Bay on the Cross-Bay Bridge. We will use a combination of greenways and bike paths to return to Prospect Park. Click here to download the route. 
If you are coming from Manhattan, we will have an option to meet up at the JCC Manhattan at 8:15 AM and ride to the Prospect Park starting point. You can either ride back from Prospect Park for a total of ~55 miles or take the subway. Details TBA.