May 18, 2018 - May 22, 2018
Isabella Freedman Jewish Retreat Center, Falls Village, CT
Shavuot is the time when the community gathers around the mountain, and makes pilgrimage to a holy place, for the ultimate transformative experience. 
Highlights:
Celebrate the holiday in a vibrant, pluralistic Jewish community, with Renewal and traditional options for prayer services. Since this retreat remains dedicated to the memory of Reb Zalman, tz"l, both of our prayer services approach prayer in an unconventional manner: one service will use musical instruments and amplification, and one service will not.
Kosher farm-to-table holiday feasts featuring Grow and Behold meats, and delicious and plentiful vegetarian delights
Pilgrimage Parade with Goats for First-Fruits/Bikkurim from Adamah Farm
Camp Teva for Kids – Jewish Outdoor, Food, and Environmental Fun
All-night tikkun leil shavuot vigil with mystical teachings, bonfire song circle, and a traditional beit midrash, followed by daybreak outdoor morning services
Enjoy the majestic, subtle beauty of spring at Isabella Freedman
Midnight mystical hike to the top of the mountain, as well as daytime hikes, organic farm tours, and more.
Kosher artisanal cheese tasting and cheesemaking workshop
Daily morning meditation and yoga sessions
Beautiful Havdalah and closing ceremony Monday night
check out photos from Shavuot 2017!
Meet the 2017 leaders: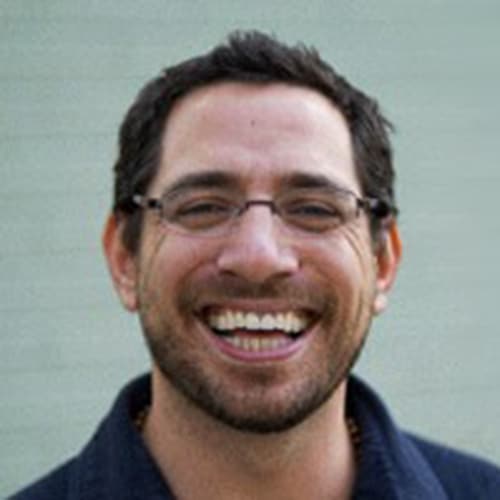 Rabbi David Ingber was named by Newsweek as one of 2013's top 50 most influential rabbis in the United States as well as by The Forward as one of the 50 most newsworthy and notable Jews in America. He promotes a renewed Jewish mysticism that integrates meditative mindfulness and physical awareness into mainstream, post-modern Judaism. A major 21st Century Jewish thinker and educator, his rich perspective, open heart and mind, and full-bodied approach to Jewish learning has brought him to speak throughout the United States and worldwide throughout Canada, Europe and Israel.
Rabbi David's distinct approach to Torah, rabbinical teaching, and ritualistic practice is informed by his own personal seeking and learning from a wide cross-section of sacred traditions and faiths. He is enlightened by Jewish mysticism and Chassidut, fusing these beliefs with those of other ancient philosophies and world views. Particular influences include 18th Century Kabbalist and Founder of Chassidut, Rabbi Yisrael Ba'al Shem Tov; the great 19th Century Ishbitzer Rebbe, R. Mordechai Leiner; and leading 20th Century thinkers from Kabbalist, Rav Abraham Isaac Kook to psychologist, Carl Jung.
Rabbi Ingber has taught at such eminent institutions as the Academy for Jewish Religion, Columbia University, CUNY, Jewish Theological Seminary, Limmud LA, New York University, the 92nd Street Y, Pardes, The Skirball Center at Temple Emmanuel, and Yeshivat HADAR. He sits on the Board of Directors of Aleph and Synagogue 3000 Next Dor's Working Group of Sacred Emergent Communities where he continues to teach.
Raised Modern Orthodox in New York, Rabbi David studied at several distinguished yeshivot in Jerusalem and New York including Yeshiva University, Beit Midrash L'Torah, Yeshivat Chaim Berlin, and Yeshivat Chovovei Torah Rabbinical School. He also studied philosophy, psychology and religion at New York University. Reb Zalman Schachter-Shalomi, founder of Renewal Judaism, ordained Rabbi David in 2004. Prior to founding Romemu, Rabbi David was Rabbi-in-Residence at Elat Chayyim Retreat Center.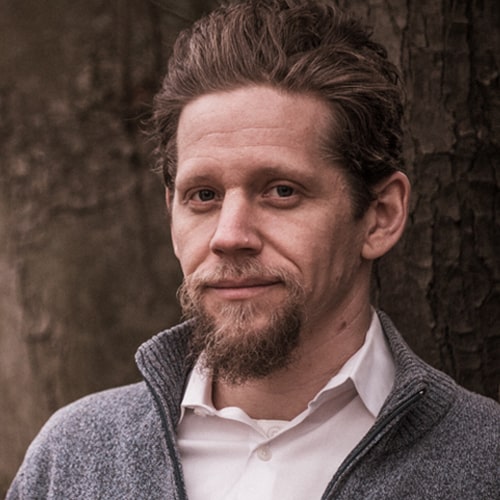 Shir Yaakov Feit
is a singer, composer, designer, producer, teacher and Aba.
Shir Yaakov engages Jewish, multi-faith, and non-affiliated people around the world, building spiritual communities, facilitating and inspiring communal music, and helping people connect with their inner wisdom and truth. He works in formal and informal educational settings as a spiritual leader, teacher, and musician.
Shir Yaakov, his partner Emily, and their two daughters live in New York's Hudson Valley, where they are helping to weave the Kol Hai community. Kol Hai's Shabbat and Holiday gatherings draw upon Shir Yaakov's extensive experience as a musician and reflect his unique ability to blend ancient and emerging wisdom to create a spiritual cultural Judaism that is contemporary, alive, and innovative. The music-filled, joyful experiences are held in and around New Paltz, NY and are open to all.
Shir Yaakov has recorded and released four albums of original music and co-founded and performs with The Darshan Project. His song "Broken-hearted" recently won the Jewish Daily Forward's 2016 Soundtrack of Our Spirit songwriting contest.
Professionally, Shir Yaakov has served as Creative and Music Director for Romemu, New York City's largest Renewal synagogue; Director of Engagement at ALEPH: Alliance for Jewish Renewal; ritual consultant for Eden Village Camp; and visiting faculty at Hebrew College and the Academy for Jewish Religion-NY.
He is a student in the Rabbinic and Spiritual Direction tracks of the ALEPH Ordination Program, a Wexner Graduate Fellow, and serves as a Spirit Holder on the Zen Peacemakers' Bearing Witness Retreats in Auschwitz-Birkenau.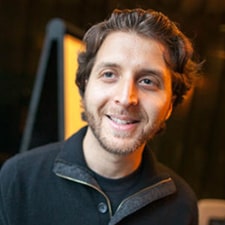 Rabbi Avram Mlotek
is the co-founder of
Base Hillel
and serves as rabbi for its DWTN location. Mlotek graduated cum laude from Brandeis University and has studied at Sarah Lawrence College, Yeshiva University's Cantorial School and City College's Educational Theatre department. A native Yiddish speaker, Mlotek's Yiddish cultural work has brought him to China, Ethiopia, Israel, Sweden and Australia. Prior to joining Base, Avram served as a rabbi in training at The Carlebach Shul, The Hebrew Institute of Riverdale and Hunter College Hillel. He completed two units of clinical pastoral education at the Jewish Theological Seminary. Mlotek's writing has appeared in The Forward, Tablet, Haaretz, The Jerusalem Post, The Jewish Week, The Huffington Post and Kveller, among other blogs. In 2012 The NY Jewish Week selected him as a "leading innovator in Jewish life today" as part of their "36 Under 36" section. In May 2016, Mlotek was listed as one of America's "Most Inspiring Rabbis" by The Jewish Daily Forward. He is blessedly married to Yael Kornfeld, a geriatric social worker, and proud Tati to Revaya and Hillel Yosl.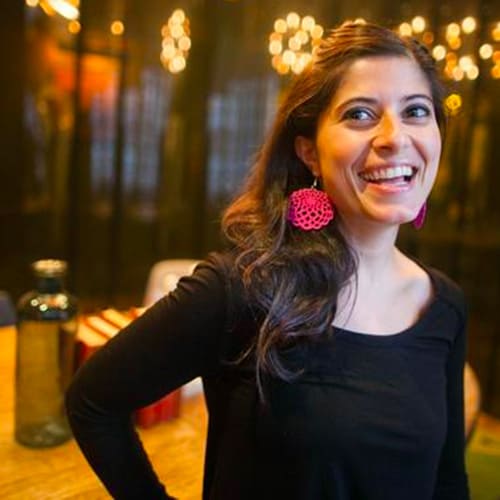 Yael Kornfeld-Mlotek
works as the Synagogue Outreach Social Worker at DOROT, where they are partnered with nine different synagogues on the Upper East and West Sides of Manhattan, advocating and serving older adults. Yael received her BA in Judaic Studies from Rutgers University where she wrote an honors thesis on "Who studies Yiddish Today and Why." Before starting her MSW program at Hunter College School of Social Work, Yael was an Avodah Service Corps Fellow in Washington, DC. A co-founder of
Base Hillel
, which empowers rabbinic couples' homes to serve as convening points for Jewish life, Yael and her partner, Rabbi Avram Mlotek live in downtown Manhattan with their two delicious children, Ravi and Hillel.
Rabbi Mike Moskowitz
(pronouns: He, him, his) is a Talmudic scholar from Richmond, Virginia. He has three ultra-orthodox rabbinic ordinations from his years learning in Lakewood and the Mir and is currently working on a doctorate in Talmud at the Jewish Theological Seminary and Yale. For the past fifteen years, Rabbi Moskowitz has been engaged in Jewish outreach and education, first as the Dean of Students of the Yeshivah of Virginia, and then as Rosh Kollel. Most recently he was a rabbi at Columbia University and of the Old Broadway Synagogue in Harlem. The proud father of a trans child, Rabbi Moskowitz is a vocal advocate for inclusivity for the LGBT community, and writes and speaks frequently at the intersection of transgender and Jewish thought. He is a member of various social justice taskforces, focusing on racial justice, religious freedom and refugee rights.
Rebbetzin Eve Ilsen
 is a psychotherapist, teacher, storyteller and singer. She has studied closely with mythologist Joseph Campbell, Eutonia bodywork founder Gerda Alexander, and trained for years in Jerusalem in waking dream and the therapeutic use of imagery with Mme. Colette Aboulker-Muscat. Since returning to the United states in 1986, Ms. Ilsen has also worked in tandem with her husband of blessed memory, Rabbi Zalman Schachter-Shalomi זצ׳ל, co-creating the Wisdom School, co-leading workshops and partnering at holy day retreats. In 2008, she was ordained as a Rabbinic Pastor. These days, Eve is invoking transformative states by performing in concert, as a singer and a storyteller.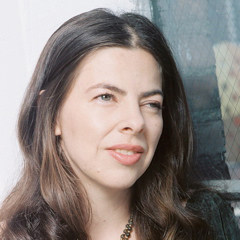 Rabbi Jill Hammer, PhD
is an author, educator, midrashist, myth-weaver and ritualist. She is the co-founder of
Kohenet: The Hebrew Priestess Institute
. She is also the Director of Spiritual Education at the Academy for Jewish Religion, a pluralistic Jewish seminary. Rabbi Hammer is the author of
The Jewish Book of Days: A Companion for All Seasons,
and the co-author of
The Hebrew Priestess
and
Siddur HaKohanot: A Hebrew Priestess Prayerbook
. Rabbi Hammer conducts workshops on ancient and contemporary midrash, bibliodrama, creative ritual, kabbalah, Jewish dreamwork, and Jewish cycles of time. She was ordained at the Jewish Theological Seminary and holds a doctorate in social psychology from the University of Connecticut.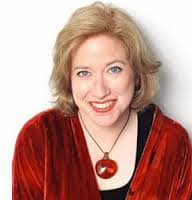 Shoshana Jedwab
is a prize-winning Jewish educator and the Jewish Studies Coordinator at the A.J. Heschel Middle School in New York City. She is the founding facilitator of the Makom Drum Circle at the JCC in Manhattan and is a percussionist and performance artist who has trained in bibliodrama and psychodrama. Shoshana has provided empowering drum circles to singles, student, training and bereavement groups. Shoshana has performed with Storahtelling, Chana Rothman, Debbie Friedman, Akiva Wharton, A Song of Solomon, Hebrew Mystical Chant with the Kirtan Rabbi Andrew Hahn, and seasonal events. She is Kohenet's ritual drummer and also serves on the Kohenet faculty.
Rabbi David Evan Markus
 is co-chair of ALEPH: Alliance for Jewish Renewal, co-rabbi of Temple Beth-El of City Island (New York City, NY), and faculty in spiritual direction and rabbinics in the ALEPH Ordination Programs. A fellow of Rabbis Without Borders and blogger for My Jewish Learning and The Jewish Studio, Rabbi David is widely published in Jewish life, liturgy and spiritual formation.  By day, Rabbi David presides as judicial referee in New York Supreme Court as part of a parallel career in government service.
Arna Poupko Fisher
, who has lectured in over 130 North American Communities, is on the faculty of the Judaic Studies department of the University of Cincinnati where she teaches Bible and Jewish Thought. This year, Professor Fisher will also be teaching at HUC, Cincinnati. Professor Fisher has over 25 years of experience both teaching and working in the Jewish Community. She was the first individual to serve as a permanent, full time scholar in residence for a Federation, when she began her pioneering work as the Judaic Consultant of the Montreal Federation. Graduating from Yeshiva University with degrees in both Jewish education and Medieval Jewish philosophy, Ms. Fisher continued her graduate work in the Doctoral programs of both the University of Toronto, and McGill University. She teaches and has published on subjects pertaining to the relationship of Jewish Law to contemporary society and well as the nature of effective leadership. For over 23 years, Professor Fisher has served on the core faculty for the Wexner Heritage Program and is a frequent Scholar in Residence for synagogues, campuses and Federations throughout North America.
Click the "register now" button above for information, room rates, and to register online. The retreat will end with a closing ceremony on Monday night. Guests are welcome to stay over Monday night at no extra charge. Brunch will be served on Friday.
You will receive a confirmation email once you have registered and made a payment online or by phone. If you do not receive the confirmation email within 24 hours of registering, please contact us at registrar@hazon.org or 860.824.5991 x0.
Tamar Fund Scholarships
We strive to make our retreats affordable to everyone.We believe retreats are important experiences to be shared. Inclusiveness is one of our core values. We strive to ensure that our retreats are as financially accessible as possible. The Tamar fund makes that aspiration possible. Read about more about the Tamar Fund, in loving memory of Tamar Bittelman z''l.
Application Process
Scholarships are awarded on a rolling basis and are awarded exclusively for dormitory lodging, camping, and commuting (pending availability).
Applications must be received at least three weeks in advance of the retreat for which you are applying. Please only register after receiving a response; the scholarship will not be applied retroactively.
We will respond to Tamar Fund scholarship applications within seven business days of receipt.
If you are awarded a scholarship, you will have one week to register for the retreat at the reduced rate, after which time the offer will expire.
A scholarship does not guarantee availability at the time of registration; due to the inherent turnaround time of the application process, we recommend applying as early as possible to secure a spot at the retreat.
If you have any questions, please contact us at registrar@hazon.org or (860) 824-5991 x0.
ARRIVAL AND DEPARTURE
Check-in is from 3 to 5 pm on Friday, May 18, 2018, followed by a welcome and orientation. The retreat will come to an end with a closing ceremony after Havdallah on Monday, May 22, 2018. You are welcome to stay over Monday night. Check-out is at 10 am on Tuesday.
TRANSPORTATION
For those coming from the New York City area, we are conveniently located just half an hour from Wassaic Train Station, the last stop on the Harlem Line of the Metro North. We offer a shuttle service from and to the Wassaic station at the following times for this retreat:
4:03 pm on Friday from Wassaic Train Station to IF
9:30 am on Tuesday from IF to Wassaic Train Station
If you have not already reserved shuttle service during registration, please contact us at registrar@hazon.org or (860) 824-5991 ext. 0 at least a week before the start date of the retreat to reserve your spot; space s limited. For those of you driving, please see our website for directions to IF.
RIDESHARE
Help to reduce the environmental impact of car trips to and from Isabella Freedman by checking out our carpool initiative! Upon registering, you will receive acces to a virtual rideshare board to help connect you with fellow retreat participants. Offering a ride in your car will help reduce carbon emissions, cut down gas costs and make new friends! If you are looking for a ride, adding yourself to the wait list (right hand side of the page) is the best way to be notified when movements occur.
KASHRUT POLICY
If you plan to supplement our delicious, healthy, farm-to-feast meals, you may bring food, sealed in original packaging, with conventional kosher certifications for your meals in our designated dining spaces. One of our mashgichim (kosher supervisors) must pre-approve all food items that enter the designated dining spaces. You can bring other non-supervised foods/drinks and enjoy them anywhere on campus besides the designated dining spaces.
PACKING LIST
You may want to bring:
Over-the-counter and/or prescription medications
Toiletries
Flashlight
Chargers for electronic devices
Sun protection (sunblock, sunglasses, a hat)
Rain gear (a jacket and/or umbrella)
Ritual wear
Comfortable, loose-fitting clothes for yoga
Closed toe shoes
Hiking boots to enjoy our many trails
Camping equipment, including a tent, sleeping bag, and towel if you are camping
We provide:
Toiletries like deodorant and toothpaste for sale in the bookstore
Extra kippot and tallitot, in addition to siddurim
Yoga mats, blankets, and blocks
Heat and A/C in all guest rooms
Linens and towels in all guest rooms
Alarm clocks in all guest rooms
If you're new to Isabella Freedman, check out our Frequently Asked Questions.
Camp Teva is for kids ages 5 – 12, and runs simultaneously with retreats geared toward adults. Camp Teva combines the best of Teva's signature Jewish environmental education with all of the opportunities provided by the Adamah Farm to create a distinctive and creative way for kids to have a fun and safe Jewish outdoor, food, and environmental education experience while their parents are enjoying Hazon's many retreats, conferences, holidays, and workshops at Isabella Freedman. A transformative experience for the whole family!
When you register kids during your event registration process, they are automatically enrolled in Camp Teva! All-inclusive kids' rates include Camp Teva programming.