Feb 21, 2017 - Feb 23, 2017
Isabella Freedman Jewish Retreat Center, Falls Village, CT
Rest, renew, and learn as we create a healthier and more sustainable paradigm for rabbinic leadership
I feel privileged every day to be a rabbi and serve community and I also feel so overwhelmed much of the time, with that feeling like my work is never done. My personal experience of many rabbinic meetings and gatherings has been that I return home more tired and with an even bigger to-do list. The Rabbis' Retreat has been so different for me in the loving creation of a rich and precious space of renewal and connection that has left me reinvigorated, refreshed and inspired.
The Hazon Rabbis' Retreat focuses on giving back to rabbis – the people who give so much to our community every day. Not only is the retreat radically financially accessible ($36 – $240 total per participant), the structure of the retreat is designed to promote deep rest and rejuvenation, and content of the retreat is aimed at providing rabbis with support and resources to create healthier and more sustainable Jewish communities.
Clergy from all streams of Judaism are warmly invited to attend. For interested participants from beyond the northeast USA, additional financial assistance is available.
Enjoy a rest from the rigors of rabbinic work while you decompress and nourish your body, mind, and soul
Daily prayer, yoga, and meditation
Introspective writing workshops, visual arts workshops, and spiritual direction
Farm tours, contemplative hikes, and massage opportunities
Deep text learning with educators from across North America
Note for Families: This is a retreat for Rabbis, to provide focused and safe space to allow for deep introspection, interpersonal connection, and real rejuvenation. In that spirit, all programming will exclusively be for Rabbis. If participating Rabbis choose to bring family members, they are welcome but there will not be programming for them; families are welcome to enjoy the facilities and meals during the retreat.
Scholar-in-Residence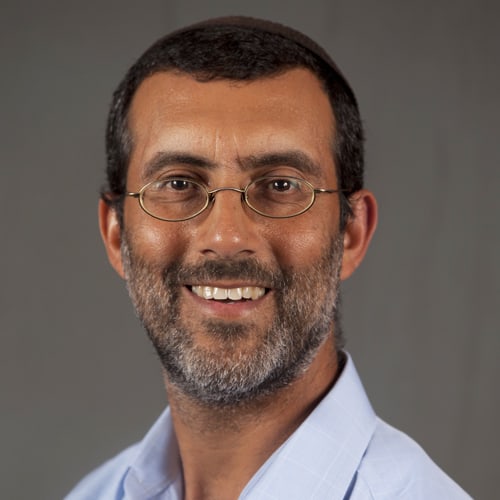 Rabbi David Jaffe
is the founder of the Kirva Institute and author of
Changing the World from the Inside Out: A Jewish Approach to Personal and Social Change
. David's writing, teaching, consulting and activism explore the intersection of personal moral and spiritual development and ethical action in the world. He teaches Mussar and other forms of spiritual development in many settings across the U.S. including as faculty at Institute for Jewish Spirituality and Mussar Institute retreats and at the Hebrew College Rabbinical School. He served for many years as the spiritual advisor at Gann Academy in Waltham, MA and as the Director of Social Justice Programs at the Jewish Community Relations Council of Greater Boston. David has masters degrees from the Columbia University School of Social Work and the Jewish Theological Seminary. He has smicha from Rabbi Natan Greenberg of Yeshivat Bat Ayin and Rabbi Zalman Nechemia Goldberg of the Jerusalem Beit Din. He is a member of the American Jewish World Service Global Fellowship and the International Rabbinic Fellowship. David lives in Sharon, MA with his wife, Janette and two teenage boys. He was married at Isabella Freedman in 1999 and appreciates any opportunity to return to this magical place.
Presenters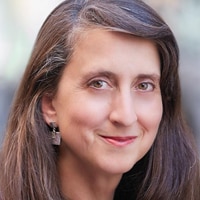 Janette Hillis-Jaffe
is a health advocate and consultant with a Masters in public health from the Harvard School of Public Health, and the author of the Amazon Bestselling
Everyday Healing: Stand Up, Take Charge, and Get Your Health Back…One Day at a Time
. Rather than preach a cookie-cutter exercise or diet plan, Janette guides people to find their unique path to their best health using her professional background and the wisdom she gained regarding the health care system, the mind-body connection, nutrition, and counseling during her successful effort to heal from a six-year, debilitating autoimmune disorder. Janette lives in Sharon, MA, with her husband, two sons, and their charismatic cat, Bugsy.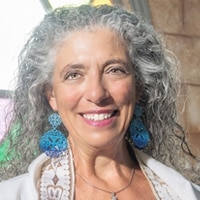 Rabbi Jan Salzman
was ordained in 2010 by
ALEPH: Alliance for Jewish Renewal
. In August of 2016, she began a new Jewish Renewal synagogue, Ruach HaMaqom in Burlington, VT. She served as the Assistant Rabbi and Cantor for 6 years at Ohavi Zedek Synagogue in Burlington. She was blessed to have been a student of Reb Zalman. Rabbi Jan serves in the capacity of Treasurer on the Board of
OHALAH
, an international professional Association of Renewal Rabbis, Cantors and Rabbinic Pastors. She is on the board of
Living Tree Alliance
located in Moretown, VT, which is an ecologically oriented community that offers co-housing, farming, and educational opportunities. Rabbi Jan has lived in Vermont for over 35 years, is married to her "rebbitzmon", Loredo Sola, and has two grown children and a grandchild.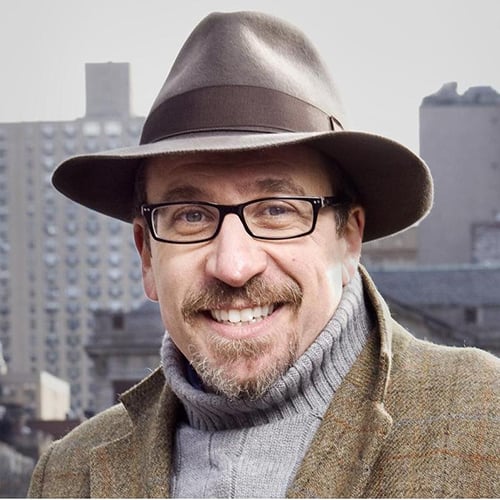 Nigel Savage
, originally from Manchester, England, founded Hazon in 2000, with a Cross-USA Jewish Environmental Bike Ride. Since then, Hazon has grown the range and impact of its work in each successive year; today it has more than 60 staff, based in New York City, at Hazon's Isabella Freedman campus, and in other locations across the country. Hazon plays a unique role in renewing American Jewish life and creating a healthier and more sustainable world for all.
Hazon is one of a tiny handful of groups to have been in the Slingshot 50 every year since inception, and in 2008, Hazon was recognized by the Sierra Club as one of 50 leading faith-based environmental organizations.
Nigel has spoken, taught, or written for a wide and significant range of audiences. (A selection of his essays are at hazon.org/nigel). He has twice been named a member of the Forward 50, the annual list of the 50 most influential Jewish people in the United States, and is a recipient of the Bernard Reisman Award. He has given Commencement speeches at Wagner (NYU, in 2011) and at Hornstein (Brandeis, in 2014). In 2015 he was awarded an honorary doctorate by the Jewish Theological Seminary.
Before founding Hazon, Nigel was a professional fund manager in London, where he worked for NM Rothschild and was co-head of UK Equities at Govett. He has an MA in History from Georgetown, and has learned at Pardes, Yakar, and the Hebrew University. He was a founder of Limmud NY, and serves on the board of Romemu.
Nigel executive produced the British independent movies Solitaire For 2 and Stiff Upper Lips and had an acclaimed cameo appearance in the cult Anglo-Jewish comic movie, Leon The Pig Farmer. He is believed to be the first English Jew to have cycled across South Dakota on a recumbent bike.

Rates start at $36 per person and include all programming, lodging, and meals. Click the "register now" button above for information, room rates, and to register online.
You will receive a confirmation email once you have registered. If you do not receive the confirmation email within 24 hours of registering, please call us at 860.824.5991 x0.
Three-part workshop series with scholar-in-residence, Rabbi David Jaffe
Reconnecting to Your Deep Motivation for your Rabbinate as a Path Toward Renewal
This session will explore your Ratzon, the deep motivation that brought you to the rabbinate and still animates your work. The daily grind of counseling, programming and communal politics can dull the presence of this essential motivation. This workshop, based on classic rabbinic, Hassidic, and Mussar teachings about ratzon, will help you reconnect and reenergize your teaching, leadership, and own personal practice.
Two Practices from Rebbe Nachman of Breslov for Bringing New Energy to Each Day
Hitchadshut/Renewal and Hitchazkut/Encouragement, are two central elements of Rebbe Nachman's teachings. In this session, we will learn and try out two Breslov practices designed to generate renewal and spiritual strength: the Good Points practice and Turning Torah into Tefila.  Both are practical, easy-to-implement practices that generate and renew the soul, generate positive energy, and deepen relationships.
Mobilizing Your Personal Soul Curriculum to Turn Workplace Stressors into Spiritual Practice
Based on direct input from participants about key stressors in their workplaces, this workshop will help participants craft a Mussar-based program for turning these stressors into spiritual practice. The session will include an introduction to Mussar theory and practice designed for beginners and experienced practitioners alike. Participants will receive materials and guidance for crafting their own personal practice to take home from the retreat.
Shmita as an Ongoing Frame for Jewish Life in the Time of Trump, Nigel Savage
We're in year two of the seven-year cycle that culminates in the shmita year in 2021-'22. In the last period – from 2008 to 2015 – the concept of shmita steadily rose in consciousness in the Jewish community. Elements of shmita offer a profound and potentially powerful entryway into issues that seem likely to rise in importance in the coming years, including the nature of community, the sorts of obligations we have, our relationships to land and to money and, separately, the nature of rest in Jewish tradition. In this session we'll explore together the multiple ways in which shmita can/could/should be useful as a significant frame for Jewish life in the time of Trump.
ARRIVAL AND DEPARTURE
Check-in is from 2 to 5 pm on Tuesday, February 21, followed by a welcome and orientation. Check-in is located in the Main Building — the big red building in the middle of campus. You must be checked out of your room by 10 am on the day your retreat ends. The retreat will come to an end with lunch on Thursday, February 23.
PARKING
There are two parking lots: one next to the tennis court by the main entrance, and one by the barnyard on the other end of campus. There is also accessible parking located across from the Main Building. Please do not park on the grass anywhere on campus.
TRANSPORTATION
For those coming from the New York City area, we are conveniently located just half an hour from Wassaic Train Station, the last stop on the Harlem Line of the Metro North. We offer a shuttle service from and to the Wassaic station at the following times:
2:03 pm on Tuesday from Wassaic Train Station to IF
4:03 pm on Tuesday from Wassaic Train Station to IF
1:30 pm on Thursday from IF to Wassaic Train Station
You will have the opportunity to sign up for shuttles when you register. If you have already registered but still need to sign up for a shuttle, please call (860) 824-5991 ext. 0 at least a week before the start date of the retreat to reserve your spot. For those of you driving, please see our website for directions to IF.
RIDESHARE
Help to reduce the environmental impact of car trips to and from Isabella Freedman by checking out our carpool initiative! Upon registering you will receive access to a rideshare board to help connect you with fellow retreat participants. Offering a ride in your car will help reduce carbon emissions, cut down gas costs and make new friends! If you are looking for a ride, adding yourself to the wait list (on the right hand side of the page) is the best way to be notified when movements occur. A link to the rideshare board is included in your registration confirmation email.
KASHRUT POLICY
One of our mashgichim (kosher supervisors) must pre-approve all food items that enter the designated dining spaces. If you plan to supplement our delicious, healthy, farm-to-feast meals, your items must be completely sealed in original packaging. Unapproved food and drinks may be enjoyed anywhere on campus besides our dining spaces.
PACKING LIST
You may want to bring:
Over-the-counter and/or prescription medications
Toiletries
Flashlight
Chargers for electronic devices
Rain gear (a jacket and/or umbrella)
Ritual wear
Comfortable, loose-fitting clothes for yoga
Closed toe shoes
Winter attire and gear
We provide:
Toiletries like deodorant and toothpaste for sale in the bookstore
Extra kippot and tallitot, in addition to siddurim
Yoga mats, blankets, and blocks
Heat and A/C in all guest rooms
Linens and towels in all guest rooms
Alarm clocks in all guest rooms
Check out our Frequently Asked Questions.