Apr 5, 2023 - Apr 14, 2023
Isabella Freedman Jewish Retreat Center, Falls Village, CT
Head to the Berkshires for a beautiful, engaging Pesach retreat.
Experience freedom – celebrate Passover surrounded by the beautiful foothills of the Berkshire Mountains. Enjoy classes from our best teachers and delicious Kosher-for-Pesach fare. Our schedule is packed with activities for the whole family. Nourish your mind, body, and soul on one of the best Passover vacations you'll ever have!
For questions about registration,
212.644.2332 then press 3
.
Retreat Overview
Pesach at Isabella Freedman will feature daily soulful orthodox davening, programs and activities for adults and kids, communal and semi-private Seders and kosher-for-Passover farm-to-table meals (featuring chalov Yisrael dairy products, ethically-sourced Glatt kosher meat; vegan and vegetarian options available).
Pricing
Standard Room (Private Bathroom), multiple occupancy: $3195 per adult
Standard Room, Single occupancy: $5025 per adult
Basic Room (Shared full bathroom between two rooms), multiple occupancy: $2,225 per adult
Basic Room, single occupancy: $3,500
Dormitory Style (shared half bathroom between two rooms) multiple occupancy: $1,850 per adult
Child (5-12 years old): $995
Toddler (2-4 years old): $495
Infant: (Under 2 years old): $95
Programming Highlights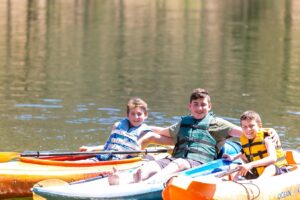 Seders: There are two options for each Seder. You can join a communal seder in our Dining Hall or hold your own semi-private Seder as a family unit in our Library.

Classes: Throughout the week, we will have many Torah classes and text study opportunities on a variety of topics  as well as experiential classes with themes of the environment and the natural world presented by renowned teachers and scholars.

Other Activities: Spend Chol HaMoed pickling, making cheese, making art, boating, hiking, and attending our evening events like concerts and a silent film with live musical accompaniment. We will also have daily yoga, farm tours and more. 
Davening: We will have three daily minyans and Torah reading with soulful orthodox davening, including traditional leadership roles. Our davening space will have a vertical mechitza down the middle. During Chol HaMoed, we will offer daily musical Hallel. All guests are welcome to our Minyanim.
Leaders and Teachers
Rabbi Micha Odenheimer founded Tevel b'Tzedek, an NGO promoting sustainable development in developing countries, in 2007. Rabbi Odenheimer wanted to provide young Jewish people with meaningful social justice experience abroad with the intention of creating strong Jewish leaders invested in the idea of Tikkun Olam (repairing the world). He is also a prolific journalist. Micha was awarded a BA in Religion from Yale University Cum Laude in 1980, and was ordained as a Rabbi by Rabbi Moshe Feinstein of blessed memory in 1984.
Rabbi Isaiah Joseph Rothstein serves as Rabbinic Scholar and Public Affairs Advisor at Jewish Federations of North America (JFNA) and leads the JEDI (Jewish equity, diversity and inclusion) and racial justice initiatives. Growing up in a multi-racial Chabad family in Monsey, NY, he sees himself as a human bridge, connecting disparate parts of the Jewish community and America. He received his rabbinic ordination (semicha) and masters of social work from Yeshiva University. Isaiah also served as rabbi-in-residence at Hazon, the Spiritual Leader at Carmel Academy, the youth director at the Young Israel of Stamford, and teacher at Camp Yavneh. Isaiah is a member of the Schusterman Foundation's ROI Fellowship and was listed as one of the Jewish Week's 36 Under 36.
Yoetzet Halakha Zissy Turner serves on the Judaic studies faculty at Salanter Akiba Riverdale (SAR) High School in Riverdale, NY, teaching Tanakh and Gemara. She is certified as a Yoetzet Halakha through Nishmat's Miriam Glaubach Center. Zissy has previously served as Community Educator at Lincoln Square Synagogue, where she facilitated programs and initiatives to engage with and teach the vibrant Upper West Side community. Zissy is a graduate of Yeshiva University's Graduate Program in Advanced Talmud Study (GPATS) where she was a Wexner Graduate Fellow / Davidson Scholar. Zissy has taught in diverse communities across the United States and Great Britain, sharing her love for Torah and Mitzvot with Jews in all stages of life.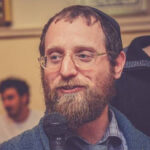 Rabbi Yehuda Witt is an inclusive, committed, Israeli orthodox rabbi and passionate educator dedicated to supporting and inspiring Jews of all ages and backgrounds through learner-centered and community-focused programming. Yehuda is a Montessori trained Educator and received rabbinic ordination (semicha) from Rabbi Riskin at The Straus Rabbinical Seminary in Israel, in addition to receiving an additional certificate in Diaspora Leadership. Yehuda is currently a Head Teacher and Rebbi at the Joseph Kushner Hebrew Academy and a Rabbi in residence at Congregation Beth Israel in Schenectady, NY. Yehuda served as the Orthodox Rabbi at Boston University Hillel, the Co-director of the JLIC program at Boston University, and was on the faculty of the Yeshivat Simchat Shlomo semicha program. Yehuda has taught extensively throughout Israel and the US. Yehuda is passionate about sharing Judaism, both the traditional canon as well the richness of its cultural traditions.
Dr. Jon Greenberg has been presenting his Torah Flora Biblical and Talmudic botany programs since 2005. Drawing on his doctorate in agronomy from Cornell and his Torah scholarship, his programs demonstrate how honest, intelligent inquiry can resolve many apparent conflicts between science and Torah and enable us to use science to enrich our understanding and appreciation of Torah. In 2021, he published Fruits of Freedom, the Torah Flora Haggadah. Dr. Greenberg teaches science at the Abraham Joshua Heschel High School in New York.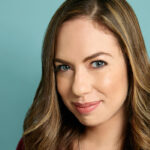 Leah Gottfried is an award-winning director, writer, producer, actor, and founder of the production company Dignity Entertainment. She is the creator of the hit web series "Soon By You" which follows young Orthodox Jews living and dating in NYC. Leah graduated with a Film Studies degree from Yeshiva University where she studied drama, screenwriting, and TV writing as well as cinematography at NYU. Leah also studied at The Actors Circle in Los Angeles and has taught acting for theater and film for over 10 years.
Rabbi Sam Berkovitz teaches Tanakh and Machshevet Yisrael at SAR High School in Riverdale, NY. He received semicha at Rabbi Isaac Elchanan Theological Seminary at Yeshiva University and is completing a Master's Degree in Ancient Jewish History at the Bernard Revel Graduate school of Jewish Studies. He has worked with Dr. Lawrence Schiffman of NYU in editing a new volume on The Temple Scroll, the largest of the Dead Sea Scrolls. Rabbi Berkovitz has served as Rabbinic Intern at Kehilath Jeshurun in New York City. He has taught in diverse communities across the United States and Great Britain, sharing his unique synthesis of the academy and the Beit Midrash.
Sossie Vanek was born in Los Angeles in 1962. She grew up in an orthodox Jewish family of Holocaust survivors and received a traditional education within the community. Vanek was initially discouraged from pursuing a career in art since it was viewed by her family as impractical. It was only in 1989, in the midst of doctoral studies in Clinical Psychology in New York City, that Vanek reclaimed her inborn passion for painting by taking classes at Parsons School of Design in downtown Manhattan. From that point forward, over the next 30 years, Vanek created a prodigious body of work, exhibiting in galleries in Los Angeles, Art Basel Miami, and New York. Vanek cites Matisse and Milton Avery as her main artistic influences in striving towards the simplification of forms to depict their essence and create harmony. In 2017, Vanek was awarded a grant for outstanding artist by the inistry of Immigration in Israel and this grant enabled her to publish her art book titled "The Philosophy of Pink, Yellow and Blue".The artist currently works and exhibits in Jerusalem at her studio gallery called The Pink, Yellow and Blue Philosophy Studio.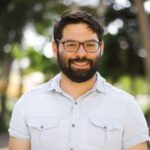 Bruce Spierer is a Program Manager at Hazon working on Climate Action. He supports Jewish institutions to develop and integrate actions to address the climate crisis. Bruce brings ten years of experience working in urban agriculture, community composting, and public horticulture. Additionally, Bruce has worked in nonprofit strategic planning and leadership development. He holds a Masters degree from New York University in Environmental Conservation Education focusing on Nonprofit Management. Bruce is an amateur naturalist, lover of composting, and an avid fermenter of food and drink.
Minyan Support
Pinny Huberman led lively and musical minyanim in Toronto for several years before moving to Connecticut in 2020. With a passion for nusach and nigunim, he seeks to bring a traditional Hasidic tone into diverse davening spaces. Pinny is currently a doctoral student at Yale Law School, writing his dissertation in constitutional theory.