Apr 15, 2022 - Apr 24, 2022
Isabella Freedman Jewish Retreat Center, Falls Village, CT
Head to the Berkshires for a beautiful, engaging Pesach retreat.
Experience freedom – celebrate Passover surrounded by the beautiful foothills of the Berkshire Mountains. Enjoy classes from our best teachers and delicious Kosher-for-Pesach fare. Our schedule is packed with activities for the whole family. Nourish your mind, body, and soul on one of the best Passover vacations you'll ever have!
We are improving our systems! Please use this temporary phone number during our transition to a better telecommunication system: 212.644.2332 then press 3.
Retreat Overview
Pesach at Isabella Freedman will feature programs and activities for adults and kids, farm-to-table kosher-for-Passover meals (featuring chalov Yisrael dairy products, ethically-sourced Glatt kosher meat; vegan, vegetarian, and non-gebrochts options available), communal Seders (semi-private options available) and daily soulful orthodox davening.
Pricing
We are SOLD OUT for all of Pesach. If you would like to be added to the waitlist, please email registrar@hazon.org or call 212-644-2332 ext 305.
Programming Highlights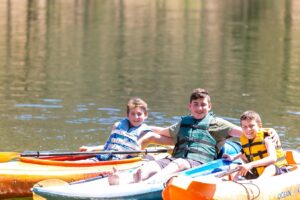 Seders: There are two options for each Seder. You can join a communal seder in our Dining Room led by Rabbi Isaiah Rothstein with help from other rabbinic staff, or choose to hold your own semi-private Seder as a family unit in our Library.
Classes: Throughout the week, we will have many Torah classes and text study opportunities on a variety of topics presented by renowned teachers and scholars. We will also offer experiential classes with themes of the environment and the natural world.
Other Activities: We will offer pickling, cheese making, boating, a concert, a silent film with live musical accompaniment, an improv class, a gallery talk, personal writing workshops, tours of our organic farm and barnyard, guided hikes on our trails, extended hiking options, daily gentle yoga, and more. We will have an Earth-Day themed Shabbat dinner during the last days of Pesach.
Davening: We will have three daily minyans and Torah reading with soulful traditional orthodox davening, including traditional leadership roles. Our davening space will have a vertical mechitza down the middle. During Chol HaMoed, we will offer daily musical Hallel. Attendance of all guests to our minyanim is welcome!
Teachers
Rabbi Isaiah Joseph Rothstein
Lead Rabbi
Rabbinic Scholar and Public Affairs Advisor at The Jewish Federations of North America
Yoetzet Halakah Zissy Turner
Scholar in Residence
Judaic studies faculty at SAR High School and Yoetzet Halakha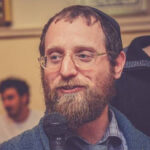 Rabbi Yehuda Witt
Ritual Coordinator and Youth Rabbi
Faculty, Joseph Kushner Hebrew Academy and Rabbi in Residence, Beth Israel Congregation

Dr. Jon Greenberg
Botanist in Residence
Faculty, Abraham Joshua Heschel High School and Founder of Torah Flora

Dr. Miriam Jaffe
Writer In Residence (Chol Hamoed)
Professor, Rutgers University


Leah Gottfried
Dramaturgist in Residence
Producer, Director, Actress, and founder of  Dignity Entertainment

Rabbi Sam Berkovitz
Torah Teacher
Judaic studies faculty at SAR High School

Esther Fink
Teacher
Life Coach, Organizational Psychologist and Breslov Teacher
Rabbi Joe Wolfson
Torah Teacher (Last Days)
OU-JLIC Rabbi and Co-Director at New York University's Bronfman Center for Jewish Life, National Chesed Coordinator OU-JLIC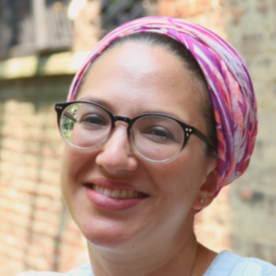 Corinne Shmuel
Torah Teacher (Last Days)
OU-JLIC Educator and Co-Director at New York University's Bronfman Center for Jewish Life

Eli Weinbach
Educator
Rabbinical and Environmental Studies Graduate Student
Nina Embiricos
Yoga Teacher (First Half)

Certified Yoga Teacher
Zaro Bates Silverwolff
Yoga Teacher and Educator (Second Half)

Certified Yoga Teacher and Social Impact Entrepreneur

Dr. Shamu Fenyvesi Sadeh
Managing Director of Education, Isabella Freedman

Janna Siller
Farm Director and Advocacy Coordinator

Carly Sugar
Adamah Program Manager

Bruce Spierer
Public Education Manager, Hazon
Camp Teva/ Gan Adamah

Ruthie Hollander
Rosh Gan Adamah
Educator and Jewish Communal Professional

Max Hollander
Rosh Camp Teva
Yeshiva University RIETS Semikha Student

Asher Dov Landes Silverwolff
Nature-Based Program Director (First Days and Chol Hamoed)
Children's Outdoor Educator and Social Impact Entrepreneur

Arielle Aronoff

Nature Based Program Specialist and Program Consultant (Second Days) 
Nature Based Children's Educator
Ally Cooper

Lead Educator, Camp Teva/Gan Adamah
Teacher at Rabbi Pesach Raymon Yeshiva
Chana Reingold
Camp Teva Specialist

Independent Judaics teacher/ Childcare provider

Aidelle Rubin

Gan Adamah Specialist
Childcare Professional 
Matthew Feiler

Camp Teva Specialist
Associate Judaics Teacher at The Solomon Schechter Day School of Bergen County 
Retreat Staff

Sarah Zell Young
Retreat Programming Director (Adult and Kids Programs)

Simone Stallman
Retreat Hospitality Director
The Food We Serve
Our kitchen and dining room are glatt kosher under supervision of the Hartford Kashrut Commission. During Pesach, we understand that folks come here with a wide range of observances and traditions, and we strive to make sure that everyone feels comfortable and nourished. Please indicate any special dietary needs when you register. We can provide vegetarian, vegan, gluten-free, or dairy-free options and we will do our best to accommodate all your food allergies or other dietary needs.

COVID-19 Precautions
Prayer and Program Spaces: We will be holding spirited Orthodox services in our indoor synagogue each day. Every indoor space will be sanitized and deep cleaned multiple times throughout the day. Weather permitting, we will utilize our various outdoor locations for programming as much as possible.
FAQs