Apr 8, 2020 - Apr 17, 2020
Isabella Freedman Jewish Retreat Center, Falls Village, CT
register for a full stayregister for first daysregister for last days
---
Experience freedom – celebrate Passover surrounded by the beautiful foothills of the Berkshire Mountains. Enjoy classes from our best teachers and delicious Kosher-for-Pesach fare. Our schedule is packed with activities for the whole family. Nourish your mind, body, and soul on one of the best Passover vacations you'll ever have!
2020 Highlights
This was the first Pesach in many years where I truly felt liberated.
Pesach at Isabella Freedman is the perfect vacation for the entire family. Highlights include:
Interactive communal and semi-private seder options
Delicious eco-conscious Kosher-for-Pesach holiday meals
Orthodox and Traditional Egalitarian prayer services throughout the entire retreat
Forest exploration and foraging with Isabella Freedman educators
Adamah farm tours and barnyard visits with baby goats
Daily meditation, yoga, and guided hikes
Camp Teva programming for children 2-4 (mornings) and ages 5-12 (full day)
Fully-programmed Moed:Festival (Chol Hamoed) – add one or two days to your stay at a discounted rate
Camp Teva Pesach Program highlights include:
Sensory awareness activities to experience the plagues of mitzrayim
Interactive and engaging kids' seder
Kids' yoga
Nature arts & crafts
Outdoor forest and field games
For information about our children's program please contact our Camp Teva manager, Arielle Aronoff.
2019 Presenters
Before jumping with both feet into the streams of Jewish joy, Rabbi-Chazan Matti Brown passionately sought for an experience of the oneness underlying the world's wisdom traditions. A mentorship with Rav DovBer Pinson helped him focus and resolve this search, which in turn led him to Jerusalem to study for rabbinic ordination with posek Rav David Fink and educator Reb Sholom Brodt. As a certified life coach and somatics practitioner, Matti loves to turn spiritual teachings of the Torah into penetrating questions for self-investigation, insight and embodiment. As a baal tefillah and songwriter, Matti has helped fill the prayers of hundreds of people with song. He is also an editor of Jewish books, and currently lives in Jerusalem with his wife, the singer and storyteller Rachel Ravitz, and their twin daughters.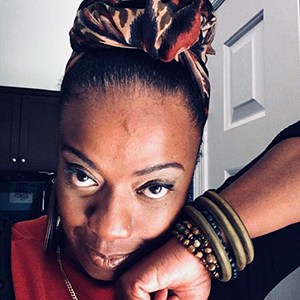 As a wild, frum from birth, African American girl growing up in Crown Heights, Brooklyn on the very block where the Crown Heights riots began, Akedah Eze attended Yeshivah University and Chabad Lubavitch's Beth Rivkah School For Girls. Like most girls her age, she yearned to "see herself" in her learning but rarely saw her own image or that of girls like her depicted in Jewish books, Jewish art, or history. Eager to give her own daughters, nieces, and nephews the opportunity to see themselves in Torah and to address the void of multi-cultural media within Orthodox Jewish spaces, Akedah created and founded "Eze Yoffi", (translation "How Beautiful", and a play on her own Igbo Jewish last name), as a way for Jewish artists of various backgrounds to seek, question, affirm, and explore the beautiful, divine, and glorious in themselves and "others."
An audacious truth teller, professional counselor, poet, spoken word artist, and Torah educator, Akedah brings her love of Orthodox Torah to life on the public stage. From Jerusalem, Israel to Enugu, Nigeria, from Brooklyn to Baltimore, and now Birmingham, Alabama, Akedah speaks her spiritual truth from a place of Jewish experience like few can. Lecturing around the world about the dangers of "a single Jewish story", she invites Jews of all backgrounds to reserve a special seat for "others" at Torah's Table. An urban farmer with a penchant for cultural kosher cuisine, she grows organic food at home and serves up healthy doses of Torah truth that feed the mind and nourish the Jewish soul.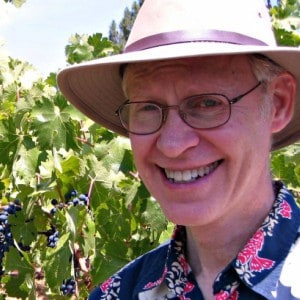 Dr. Jon Greenberg received his bachelor's degree with honors in biology from Brown University and his Master's and Doctorate in agronomy from Cornell University. He has also studied with Rabbi Chaim Brovender at Israel's Yeshivat Hamivtar and conducted research on corn, alfalfa, and soybeans at Cornell, the US Department of Agriculture, and the University of Pennsylvania's Institute for Cancer Research. Since 1989, he has been a science teacher and educational consultant. Dr. Greenberg was Senior Editor of science textbooks at Prentice Hall Publishing Co. Previously on the faculty of Yeshivas Ohr Yosef, the School of Education at Indiana University, and the University of Phoenix, he has taught at the Heschel School since 2008. He is a frequent speaker at synagogues, schools, and botanical gardens. Dr. Greenberg can be contacted at jon@torahflora.org.

Born in Melbourne, Australia, Rishe Groner is the founder of The Gene-Sis, a movement embodying the Jewish mystical experience. As a Jewish spiritual educator for almost two decades, Rishe now presents at retreats, conferences, and arts-and-music festivals, from Limmud to Burning Man, focusing on ancient and innovative spiritual practices that incorporate body and soul, especially Chassidic traditions of niggun, dance and immersive ritual. Rishe also produces embodied Shabbat experiences in Brooklyn, and shares teachings that empower feminist spirituality on Jewish websites as well as www.thegene-sis.com. She currently studying for Rabbinic ordination at the Jewish Theological Seminary in New York.

Arthur Kurzweil is a writer, teacher, publisher, and magician. He has been a member of the Society of American Magicians for almost 25 years.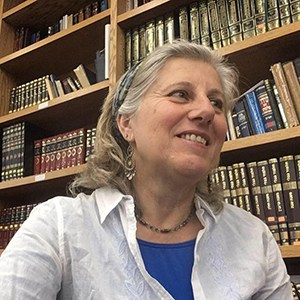 Michal Kohane, born and raised in Israel, is currently the Rosh Kehila of the Prospect Heights Shul in Brooklyn, a regular scholar in residence in Oakland CA, and a student at Maharat. She has been a leader and educator in the Jewish Community of Northern California for over 25 years, serving as acting rabbi, a day-school educator, federation executive director and more. Michal is passionate about Jewish text learning and building community. She holds a BA in Studies of Israel and Education, an M.S. in Jewish Studies, an MA in Clinical Psychology, and is pursuing a PsyD in organizational psychology. She is an avid writer: her first novel, Hachug ("Extracurricular") was published in Israel by Steimatzky in 2016, and her weekly blog can be found at www.miko284.com.
Rabbi Dr. Erin Leib Smokler is the Director of Spiritual Development at Yeshivat Maharat‭, ‬where she teaches Chassidut and Pastoral Torah. She is also a faculty fellow of the Shalom Hartman Institute of North America‭. She earned her PhD and MA from the University of Chicago's Committee on Social Thought and her BA from Harvard University‭. Rabbi Dr‭. ‬Leib Smokler previously served as Assistant Literary Editor of The New Republic magazine‭, ‬and her writing has appeared there‭, ‬as well as in The New York Times Book Review‭, ‬The Jerusalem Report‭, ‬and The Jewish Week‭.

Rabbi Mike Moskowitz is the Scholar-in-Residence for Trans and Queer Jewish Studies at Congregation Beit Simchat Torah. He is a deeply traditional and radically progressive advocate for trans rights and a vocal ally for LGBT inclusivity. Rabbi Moskowitz received three Ultra Orthodox ordinations while learning in the Mir, in Jerusalem, and in Beth Medrash Govoha, in Lakewood, NJ. His writings can be found at rabbimikemoskowitz.com.


Dan Pelberg is a freelance blockchain and cryptocurrency writer with a background in technology and finance. Additionally, he is a meditation practitioner and teacher, having spent significant time on retreat and learning from teachers in Israel, India, and the US.
Rabbi Isaiah Rothstein serves as the Rabbi-in-residence for Hazon. Growing up in a multi-racial Chabad family in Monsey, NY, Isaiah is pulled towards building platforms for Jews of all backgrounds to celebrate their identities and affinities – together – with the rest of community. Isaiah received rabbinic ordination and master of social work from Yeshiva University's RIETS and Wurzweiler School of Social Work. During his spare time, Isaiah is a Jewish Engagement and Diversity Consultant with his organization, the Union Street Sanctuary, and plays music with his band Zayah. Isaiah currently lives in Brooklyn, NY.


Elizabeth Yaari is an artist and co-founder of Explora-Torah. For the last 11 years, she has used Bibliodrama and art to engage workshop participants in authentic storytelling, self-expression, co-creativity, and deep mutual understanding of themselves, the Bible, and nature. She is a graduate of The Institute of Circlework.

Camp Teva
The most meaningful moments were watching my kids participate in Camp Teva. I want them to see that Judaism isn't limited to what they learn in the classroom. I loved watching them explore Judaism through nature. They loved it and didn't want to leave.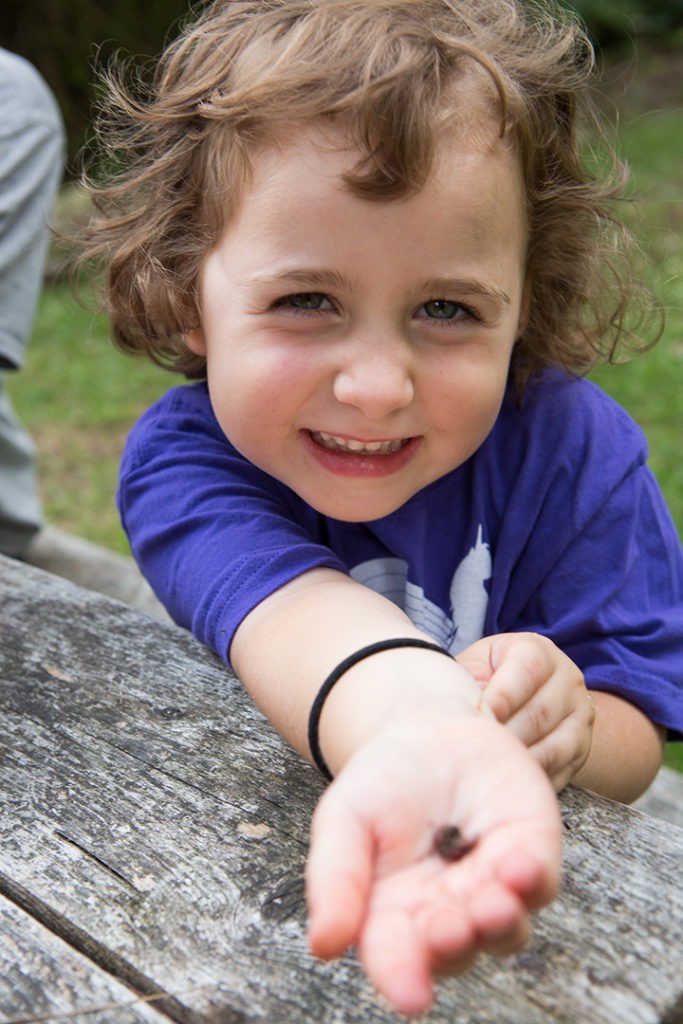 Parents, you can relax into the retreat, knowing that your children are playing and learning with exceptional Jewish experiential educators.
We have an engaging, thoughtful, and fun Camp Teva program planned for children ages 5-12.
Gan Adamah is for children ages 2-4. Parents/Guardians can choose to drop off their children or stay with them. Gan Adamah provides a safe and engaging space for toddlers to play, explore, sing, and move. Programming is from 9am – 12pm each morning of the retreat, except arrival and departure days.
When you register kids during your event registration process, they are automatically enrolled in Camp Teva! All-inclusive kids' rates include Camp Teva programming.
more information about camp teva
The Food We Serve
During Pesach, we understand that folks come here with a wide range of observances and traditions, and we strive to make sure that everyone feels comfortable and nourished. The following will give you a brief introduction to our practices for Pesach:
Dairy
All of our dairy – milk, cheese, and yogurt – is Cholov Yisroel.
Kitniyot
We do not serve kitniyot during Pesach.
Registration
 

Full Stay

First Days

Moed:Festival

Last Days

register for
all of pesach
Wed, Apr 8 –
Fri, Apr 17
Nine nights
register for
first days
Wed, Apr 8 –
Sun, Apr 12
Four nights
Sun, Apr 12 –
Tue, Apr 14
Up to two nightsAdd on during First or Last days registration – at a discount!
register for
last days
Tue, Apr 14 –
Fri, Apr 17
Three nights
Camper
$1590
$980
$720
Commuter
$1590
$980
$720
Dormitory
$1790
$1110
$770
Basic
$2120
$1290
$930
Standard
$2760
$1620
$1190
Standard

'

Plus
$3050
$1770
$1300
Child 5-12
$790
$480
$320
Child under 5
$100
$50
$50
Prices above are for multiple-occupancy rooms; single-occupancy upgrades may be available for Basic and Standard lodging. Click on the red "register" button to see available options.
Children's rates apply to children in a room with two adults.
Prices are per person and include accommodations, all programming, and kosher-for-Passover buffet meals featuring ethically sourced and farm-fresh ingredients, healthy snacks, matzo, and wine.
Through our online registration system, you will be able to choose your lodging, sign up for transportation shuttles and other amenities, and indicate special needs. Before completing your reservation, you will have an opportunity to register additional guests on the same credit card.
You will receive a confirmation email once you have registered and made a payment online or by phone. If you do not receive the confirmation email within 24 hours of registering, please contact us at registrar@hazon.org or (860) 824-5991 x0.
Resources
What is Passover? Passover is the Jewish tradition's "eat seasonal" poster child. Also known as "Chag Ha-Matzot" (possibly a holiday celebrating the new barley harvest) and Chag Ha-Aviv ("holiday of spring"), Passover is a time to notice and celebrate the coming of spring. The seder plate abounds with seasonal symbols: the roasted lamb bone celebrates lambs born in spring; karpas (dipped green vegetables) symbolizes the first green sprouts peaking out of the thawed ground; and a roasted egg recalls fertility and rebirth.
Passover offers a perfect opportunity to combine the wisdom of a traditional Jewish holiday with our contemporary desire to live with our health and sustainability in mind. For example, some families put an orange or olive on their seder plate to recognize women's rights and solidarity with Middle East peace.
Click the button below for Passover resources including ideas for activities and rituals, Passover recipes, and sustainability tips.
Scholarships
We strive to make our retreats affordable to everyone.
We believe retreats are important experiences to be shared. Inclusiveness is one of our core values. We strive to ensure that our retreats are as financially accessible as possible. The Tamar fund makes that aspiration possible. The Tamar Fund is in loving memory of Tamar Bittelman z''l.
Please be sure to read the application guidelines in the form below