Mar 30, 2018 - Apr 8, 2018
Isabella Freedman Jewish Retreat Center, Falls Village, CT
register for a full stay registration rates
Once we were slaves in Egypt… and now we are free to celebrate Passover surrounded by the beautiful foothills of the Berkshire Mountains. Celebrate your freedom by bringing your whole family to an enriching, relaxing, and fun-filled Kosher-for-Pesach program in a beautiful country setting with all the amenities of a hotel.
Highlights
Pesach at Isabella Freedman is the perfect vacation for the entire family. Past highlights include:
Interactive communal and semi-private seder options
Eco-conscious festive meals and snacks with Kosher-for-Passover food
Guided mountaintop hikes
Daily yoga, meditation, and healing movement activities
Orthodox prayer services overlooking the campus lake
Jewish text studies and personal growth discussions
New growth on the farm, greenhouses, and visiting baby goats
Camp Teva, an engaging children's program
For general program inquiries, please contact our Pesach event coordinator, Jacob Weiss.
Camp Teva Passover Program highlights include:
Sensory awareness activities to experience the plagues of mitzrayim
Interactive and engaging kids' seder
Kids' yoga
Nature arts & crafts
Outdoor forest and field games
For information about our children's program please contact our Camp Teva manager, Arielle Aronoff.
See below for our fantastic presenters, the Mo:ed Festival, and our kids program, Camp Teva.
Presenters
Rabbi Shmuel Braun is a teacher, mentor, and lecturer, especially known for his ability to take the loftiest concepts in Jewish mysticism and connect them to everyday life in a way that students from any background and level of knowledge will appreciate. Having grown up Modern Orthodox in Woodmere, Long Island, Rabbi Braun then spent many years studying at the Ner Israel Rabbinical College in Baltimore, in the Brisk Yeshiva in Jerusalem by Reb Meir Soloveitchik, and also in institutions affiliated with Yeshiva University, Munkatch, and Chabad. This, together with his devotion and passion for the humanities, facilitated his developing a unique, progressive, and inclusive style that engages all people with diverse backgrounds and beliefs. Rabbi Braun has been teaching for over twenty years in various synagogues, yeshivas, and seminaries, and has traveled the globe lecturing on topics of Jewish Philosophy, Law, and Mysticism for thousands of people. Today he is also actively engaged in building bridges between different faiths through his organization S.O.U.L (Seekers Of Unity & Love). When he is not lecturing and teaching at Congregation Aish Kodesh in Woodmere and other venues, Rabbi Braun is researching and writing his forthcoming book on Kierkegaard's Existentialism and Chassidic philosophy.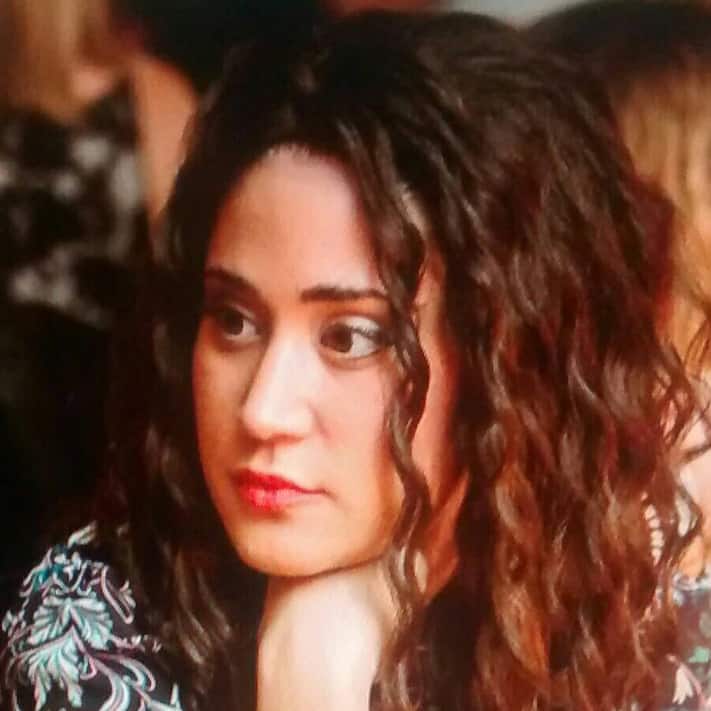 Bailey Braun is a passionate school social worker, a Torah teacher, and a beloved mentor and ally to those fighting for a voice and platform. In melding her therapeutic practice with her commitment to Torah values and deep love of textual learning, Bailey has brought her unique perspective as a public speaker to synagogues, college campuses, and Jewish organizations throughout Canada. Her classes focus on and facilitate conversation about women in Jewish history, psychology, social justice, and mysticism.

Before jumping with both feet into the streams of Jewish joy, Rabbi-Chazan Matti Brown passionately sought for an experience of the oneness underlying the world's wisdom traditions. A mentorship with Rav DovBer Pinson helped him focus and resolve this search, which in turn led him to Jerusalem to study for rabbinic ordination with posek Rav David Fink and educator Reb Sholom Brodt. As a certified life coach and somatics practitioner, Matti loves to turn spiritual teachings of the Torah into penetrating questions for self-investigation, insight and embodiment. As a baal tefillah and songwriter, Matti has helped fill the prayers of hundreds of people with song. He is also an editor of Jewish books, and currently lives in Jerusalem with his wife, the singer and storyteller Rachel Ravitz, and their twin daughters.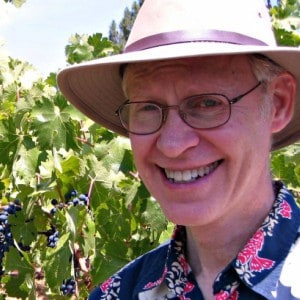 Dr. Jon Greenberg received his bachelor's degree with honors in biology from Brown University and his Master's and Doctorate in agronomy from Cornell University. He has also studied with Rabbi Chaim Brovender at Israel's Yeshivat Hamivtar and conducted research on corn, alfalfa, and soybeans at Cornell, the US Department of Agriculture, and the University of Pennsylvania's Institute for Cancer Research. Since 1989, he has been a science teacher and educational consultant. Dr. Greenberg was Senior Editor of science textbooks at Prentice Hall Publishing Co. Previously on the faculty of Yeshivas Ohr Yosef, the School of Education at Indiana University, and the University of Phoenix, he has taught at the Heschel School since 2008. He is a frequent speaker at synagogues, schools, and botanical gardens. Dr. Greenberg can be contacted at jon@torahflora.org.
Eden Pearlstein (aka ePRHYME) is a recording, performing and ritual artist, author, and educator. As a founding member of The Darshan Project, along with Reb Shir Yaakov and Basya Schechter (Pharaoh's Daughter), Eden's work weaves together deep Jewish teaching and tradition with creative process in a form of musical midrash and contemporary pietistic poetry. Eden holds 2 Master's Degrees from JTS, one in Experiential Education and the other in Jewish Thought and Philosophy. 

Isaiah Rothstein was born and raised in Monsey, NY, the youngest of three boys. Growing up in a mixed-raced Lubavitch family, he identifies proudly as a Jew of Color. After a year and a half of yeshiva study in Israel, Isaiah received his BA from Binghamton University. He has ordination from Yeshiva University's Rabbi Isaac Elchanan Theological Seminary (RIETS) and an MA from the Wurzweiler School of Social Work. Isaiah is the spiritual leader at Carmel Academy and organizes at The Beis Community in Washington Heights.


Elizabeth Yaari is an artist and co-founder of Explora-Torah. For the last 11 years, she has used Bibliodrama and art to engage workshop participants in authentic storytelling, self-expression, co-creativity, and deep mutual understanding of themselves, the Bible, and nature. She is a graduate of The Institute of Circlework.

Moed:Festival – 3 Days of Arts & Culture
Monday, April 2nd – Thursday, April 5th
fes·ti·val
ˈfestəvəl
noun
plural noun: festivals
a day or period of celebration, typically a religious commemoration.
"a tabulation of saints' days and other festivals"
synonyms: fair, carnival, fiesta, jamboree, celebrations, festivities, fest
---
Come to Isabella Freedman Jewish Retreat Center during Chol Hamoed Pesach
Monday evening of Chol Hamoed April 2nd will feature a solo piano performance from Jamie Saft.
Tuesday April 3rd evening will feature Jamie and his New Zion Trio, as well as being joined by the iconoclastic, neo-Hasidic rapper and wordsmith ePRHYME. (Eden Pearlstein)
Wednesday evening April 4th, Arthur Kurzweil will be leading a Kabbalah-themed magic show titled "Searching for God in a Magic Shop." Although you will be witness to a bunch of rather cool magic tricks, beware: it's all a trick. This magic show is really a discussion about some of life's most profound questions
Join Elizabeth Yaari's Arts and Crafts Sessions ranging from a Symbolic Talit decorating workshop to whittling your own staff from the exodus story.
Poet and wordsmith Eden Pearlstein will be leading various Torah based creative expression sessions.
Arielle Aronoff and Frances Lasday lead the Teva program and will be running Camp Teva for children 5-12 throughout all of Chag.
There will also be daily instrumental Hallel, Camp Teva programming for children 5-12, and other JOFEE programs.
Presenters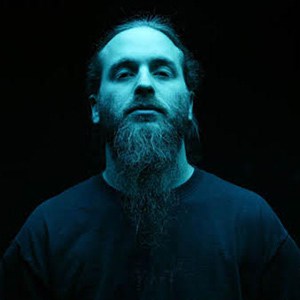 Jamie Saft is a world-renowned keyboardist, composer, sound engineer, and producer living in Upstate New York. As a long time collaborator of John Zorn and boundary-pushing composer in his own right, Saft made his mark in the Downtown Radical Jewish Culture movement over the last 25 years. Additionally, Saft has performed and recorded with the likes of Bobby Previte, Bad Brains, and Iggy Pop, among many others. Most recently Jamie released his first solo piano album recorded live in Genova, Italy to great critical acclaim. Jamie's group New Zion Trio brings together Roots Reggae, Dub, Doom, and Jazz styles in an extra mellow acoustic ensemble – perfect for spaced out head bobbing to full-on dance parties.

Elizabeth Yaari is an artist and co-founder of Explora-Torah. For the last 11 years, she has used Bibliodrama and art to engage workshop participants in authentic storytelling, self-expression, co-creativity, and deep mutual understanding of themselves, the Bible, and nature. She is a graduate of The Institute of Circlework.
Eden Pearlstein (aka ePRHYME) is an acclaimed Hip Hop Artist and Jewish Educator. As a founding member of the Darshan Project (along with Shir Yaakov and Basya Schechter), Eden's creative work weaves together ancient Hebrew text and mystical rap/poetry in a contemporary form of musical midrash. Eden's work as an educator primarily focuses on subjects related to Hasidism, Neo-Hasidism, Kabbalah, Prayer, Poetry, Spiritual Practice, Ritual Art, Aesthetic Experience, and Self-Expression. Eden teaches in a number of diverse communities, from Hasidic to Renewal, in a wide array of learning environments including Rabbinic schools, retreat centers, synagogues, kollels, and private residences. Eden holds two Master's Degrees from JTS — one in Jewish Thought and Philosophy and the other in Experiential Education.
Arthur Kurzweil is a writer, publisher, teacher, genealogist and last but not least an accomplished magician. His books include On the Road with Rabbi Steinsaltz, Kabbalah for Dummies, The Torah for Dummies, and From Generation to Generation: How to Trace your Jewish Genealogy. A member of the Society of American Magicians (founded by Harry Houdini) as well as a member of the International Brotherhood of Magicians, Arthur Kurzweil blends his spiritual interests with magical effects, adding his own insights and weaving together an enchanting presentation for his audiences.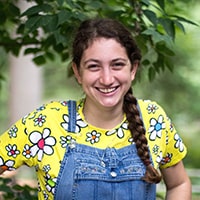 Frances Lasday is the Teva Education Coordinator, and is thrilled to be spending her time nerding out over curriculum development and referring to the vast library of books in the Teva office. Frances came to Hazon to live and work on the Topsy Turvy Bus which she did for two summers before settling at Isabella Freedman to work for Teva in the Fall of 2016. Frances graduated from the University of Vermont in May 2016, with a major in Environmental Studies, a minor in Food Systems and a thesis on the possibility of local kosher meat in the state of Vermont. In her free time she enjoys reading, starting knitting projects, general silliness, and getting dirty.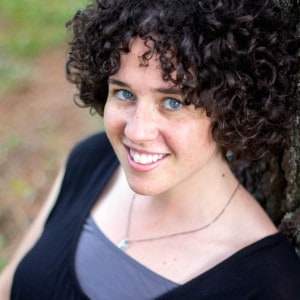 Arielle Aronoff is the Director of Teva. She initially found a place in the Isabella Freedman community as a Teva educator and did not want to leave. Before coming to Hazon, Arielle worked as a farmer, baker, and healthy school food advocate/educator. Arielle spends her time hiking, baking sourdough bread, and foraging for berries and mushrooms.
Camp Teva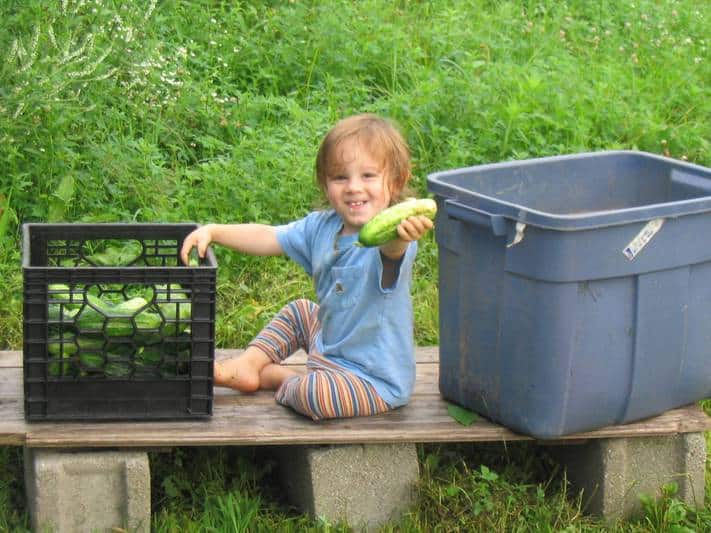 Camp Teva is for kids ages 5 – 12, and runs simultaneously with retreats geared toward adults. Camp Teva combines the best of Teva's signature Jewish environmental education with all of the opportunities provided by the Adamah Farm to create a distinctive and creative way for kids to have a fun and safe Jewish outdoor, food, and environmental education experience while their parents are enjoying Hazon's many retreats, conferences, holidays, and workshops at Isabella Freedman. A transformative experience for the whole family
When you register kids during your event registration process, they are automatically enrolled in Camp Teva! All-inclusive kids' rates include Camp Teva programming.
more information about camp teva
view the 2017 Camp Teva schedule
Select one of the options below to register.
Extend your stay for Moed:Festival! New this year, if you are planning on coming for either First Days or Second Days, you can choose to extend your stay by 1-3 nights to stay for part or all of Moed:Festival. Just select First Days or Second Days; on the registration page you can add extra nights.
Prices above are for multiple-occupancy rooms; single-occupancy upgrades are available for Basic and Standard lodging.
Children's rates apply to children in a room with two adults.
Prices are per person and include accommodations, all programming, and buffet meals featuring ethically sourced and farm-fresh ingredients, healthy snacks, matzo, and wine.
Through our online registration system, you will be able to choose your lodging, sign up for transportation shuttles and other amenities, and indicate special needs. Before completing your reservation, you will have an opportunity to register additional guests on the same credit card.
You will receive a confirmation email once you have registered and made a payment online or by phone. If you do not receive the confirmation email within 24 hours of registering, please contact us at registrar@hazon.org or (860) 824-5991 x0.
Passover is the Jewish tradition's "eat seasonal" poster child. Also known as "Chag Ha-Matzot" (possibly a holiday celebrating the new barley harvest) and Chag Ha-Aviv ("holiday of spring"), Passover is a time to notice and celebrate the coming of spring. The seder plate abounds with seasonal symbols: the roasted lamb bone celebrates lambs born in spring; karpas (dipped green vegetables) symbolizes the first green sprouts peaking out of the thawed ground; and a roasted egg recalls fertility and rebirth.
Passover offers a perfect opportunity to combine the wisdom of a traditional Jewish holiday with our contemporary desire to live with our health and sustainability in mind. For example, some families put an orange or olive on their seder plate to recognize women's rights and solidarity with Middle East peace.
Click the button below for Passover resources including ideas for activities and rituals, recipes, and sustainability tips