Apr 10, 2017 - Apr 19, 2017
Isabella Freedman Jewish Retreat Center, Falls Village, CT
Once we were slaves in Egypt… and now we are free to celebrate Pesach surrounded by the beautiful foothills of the Berkshire Mountains. Celebrate your freedom by bringing your whole family to an enriching, relaxing, and fun-filled Kosher-for-Pesach program in a beautiful country setting.
On Pesach we gather around our tables, either with families or friends – and in this case, at a communal seder table – for the annual retelling of our people's exodus to freedom in the promised land. At this retreat, we began as strangers, coming together for the week. Our journey to Connecticut was not perilous, as was the journey of our ancestors through the Sinai desert hoping only for manna and to reach their destination. Our togetherness at the Isabella Freedman Pesach Retreat gave us pause; it gave us hope for the future of the world and for redemption.
Click here to read Sandy's full blog post: RETREAT! On Passover you can 'Retreat,' and then 'Return!'
Pesach at Isabella Freedman is perfect for the entire family. This year we are featuring:
Interactive communal and semi-private seder options
Eco-conscious festive meals and snacks
Guided mountaintop hikes
Daily yoga, meditation, and healing movement activities
Orthodox prayer services overlooking the campus lake
Jewish text studies and personal growth discussions
New growth on the farm, greenhouses, and visiting baby goats
Camp Teva, an engaging children's program
For general program inquiries, please contact our Pesach event coordinator, Ayala Azari.
Camp Teva highlights include:
Sensory awareness activities to experience the plagues of mitzrayim
Chocolate seder
Kids yoga
Nature arts and crafts
Outdoor forest and field games
For information about our children's program please contact our Camp Teva manager, Arielle Aronoff.
We are now sold out from Monday, April 10 – Thursday, April 13, but we would love for you to join us for Shabbat and the last days of Pesach.
Interested in coming for a shorter stay or for the entire holiday? Call us at (860) 824-5991 ext. 0 to inquire about availability.
*Single-occupancy upgrades are available for Basic and Standard lodging.
Child and teen rates are for children and teens sharing a room with two adults paying the double-occupancy rate or one adult paying the single-occupancy rate.
If you're having trouble seeing the lodging options, try opening the page in a different browser or an incognito window.
Prices are per person and include accommodations, all programming, and AdamahFoods buffet meals featuring ethically sourced and farm-fresh ingredients, healthy snacks, matzo, and Shabbat wine.
Through our online registration system, you will be able to choose your lodging, sign up for transportation shuttles and other amenities, and indicate special needs. Before completing your reservation, you will have an opportunity to register additional guests on the same credit card.
Our online registration is for full credit card payments only. If you would like to pay in installments, please call (860) 824-5991 x0. Please review our lodging options and rates prior to calling.
You will receive a confirmation email once you have registered and made a payment online or by phone. If you do not receive the confirmation email within 24 hours of registering, please call us at (860) 824-5991 x0.
Rabbi Shmuel Braun is a teacher, mentor, and lecturer, especially known for his ability to take the loftiest concepts in Jewish mysticism and connect them to everyday life in a way that students from any background and level of knowledge will appreciate. Having grown up Modern Orthodox in Woodmere, Long Island, Rabbi Braun then spent many years studying at the Ner Israel Rabbinical College in Baltimore, in the Brisk Yeshiva in Jerusalem by Reb Meir Soloveitchik, and also in institutions affiliated with Yeshiva University, Munkatch, and Chabad. This, together with his devotion and passion for the humanities, facilitated his developing a unique, progressive, and inclusive style that engages all people with diverse backgrounds and beliefs. Rabbi Braun has been teaching for over twenty years in various synagogues, yeshivas, and seminaries, and has traveled the globe lecturing on topics of Jewish Philosophy, Law, and Mysticism for thousands of people. Today he is also actively engaged in building bridges between different faiths through his organization S.O.U.L (Seekers Of Unity & Love). When he is not lecturing and teaching at Congregation Aish Kodesh in Woodmere and other venues, Rabbi Braun is researching and writing his forthcoming book on Kierkegaard's Existentialism and Chassidic philosophy.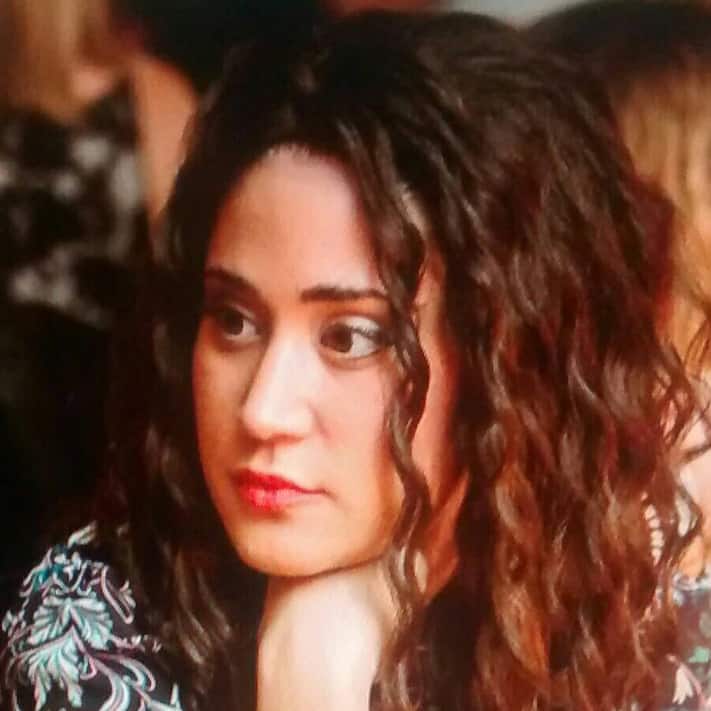 Bailey Braun is a passionate school social worker, a Torah teacher, and a beloved mentor and ally to those fighting for a voice and platform. In melding her therapeutic practice with her commitment to Torah values and deep love of textual learning, Bailey has brought her unique perspective as a public speaker to synagogues, college campuses, and Jewish organizations throughout Canada. Her classes focus on and facilitate conversation about women in Jewish history, psychology, social justice, and mysticism.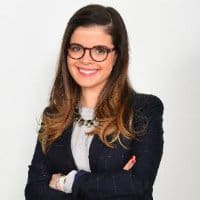 Jina Davidovich holds a BA in English Literature, with focuses in Poetry and Women's Studies from Yeshiva University's Stern College for Women. She is now pursuing her MA in Bible from Bernard Revel School of Judaic Studies at Yeshiva University. During her tenure at Stern, Jina had the opportunity to organize and execute Yeshiva University's Model United Nations conference as Secretary General, serve as Treasurer to the Student Council, tutor at the Writing Center, and participate in the Jewish Orthodox Feminist Alliance's (JOFA) On-Campus Fellowship. Jina's passions have always centered on language, learning, and love of text. This direction led Jina to participate in the Drisha College Immersion June Program in 2011, which began Jina's long relationship with Drisha. In the year after graduation, Jina was selected to participate in Drisha's Beit Midrash program and Arts Fellowship, where she furthered her textual skills, knowledge of ancient and modern Jewish ideas, and fostered her poetry. She has presented her poetry at the Bowery Poetry Club, Nuyorican, as part of the Slam Master Poetry Competition, and has taught about Poetry and Psalms at Isabella Friedman. Currently, Jina works as a Program Associate in the Office of Educational Resources and Organizational Development at UJA-Federation of NY, and plans to attend law school in the near future. She plans to continue writing, learning, and being an active member of her Jewish community.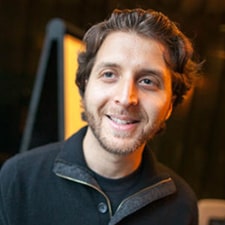 Rabbi Avram Mlotek is the co-founder of Base Hillel and serves as rabbi for its DWTN location. Mlotek graduated cum laude from Brandeis University and has studied at Sarah Lawrence College, Yeshiva University's Cantorial School, and City College's Educational Theatre department. A native Yiddish speaker, Mlotek's Yiddish cultural work has brought him to China, Ethiopia, Israel, Sweden, and Australia. Prior to joining Base, Avram served as a rabbi in training at The Carlebach Shul, The Hebrew Institute of Riverdale, and Hunter College Hillel. He completed two units of clinical pastoral education at the Jewish Theological Seminary. Mlotek's writing has appeared in The Forward, Tablet, Haaretz, The Jerusalem Post, The Jewish Week, The Huffington Post and Kveller, among other blogs. In 2012 The NY Jewish Week selected him as a "leading innovator in Jewish life today" as part of their "36 Under 36" section. In May 2016, Mlotek was listed as one of America's "Most Inspiring Rabbis" by The Jewish Daily Forward. He is blessedly married to Yael Kornfeld, a geriatric social worker, and proud Tati to Revaya and Hillel Yosl.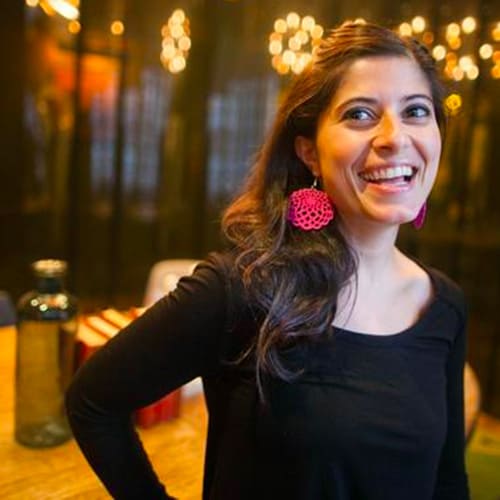 Yael Kornfeld-Mlotek works as the Synagogue Outreach Social Worker at DOROT, where they are partnered with nine different synagogues on the Upper East and West Sides of Manhattan, advocating and serving older adults. Yael received her BA in Judaic Studies from Rutgers University where she wrote an honors thesis on "Who studies Yiddish Today and Why." Before starting her MSW program at Hunter College School of Social Work, Yael was an Avodah Service Corps Fellow in Washington, DC. A co-founder of Base Hillel, which empowers rabbinic couples' homes to serve as convening points for Jewish life, Yael and her partner, Rabbi Avram Mlotek live in downtown Manhattan with their two delicious children, Ravi and Hillel.

Gavriel Porten has been pursuing his passion, educating adults and youth about Judaism and Israel, both as a guide in the field and senior educator in the classroom. He attended the Har-Etzion Hesder yeshiva, has a BA in psychology and Jewish history at Hebrew U. and earned his law degree from Bar-Ilan University. He is a licensed tour guide, currently teaching Jewish history at Alexander Muss High School in Israel. He also taught history at the Himmelfarb High School in Israel and at the Yaakar Community Bet-Midrash, both in Jerusalem. During the past few summers, he has been in NYC at Drisha Institute.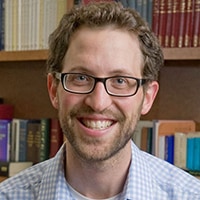 Aaron Potek was born and raised in Saint Louis Park, MN and graduated from the University of Michigan School of Engineering. After receiving rabbinical ordination from Yeshivat Chovevei Torah in Riverdale, NY, he served as the campus rabbi at Northwestern University. Aaron currently works with Jewish 20s and 30s as the Community Rabbi for GatherDC in Washington, DC.


Isaiah Rothstein was born and raised in Monsey, NY, the youngest of three boys. Growing up in a mixed-raced Lubavitch family, he identifies proudly as a Jew of Color. After a year and a half of yeshiva study in Israel, Isaiah received his BA from Binghamton University. He has ordination from Yeshiva University's Rabbi Isaac Elchanan Theological Seminary (RIETS) and an MA from the Wurzweiler School of Social Work. Isaiah is the spiritual leader at Carmel Academy and organizes at The Beis Community in Washington Heights.


Elizabeth Yaari is an artist and co-founder of Explora-Torah. For the last 11 years, she has used Bibliodrama and art to engage workshop participants in authentic storytelling, self-expression, co-creativity, and deep mutual understanding of themselves, the Bible, and nature. She is a graduate of The Institute of Circlework.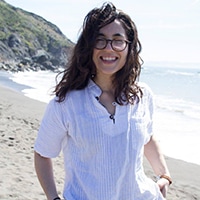 Ariela Yomtovian is passionate about connection: to people, to her body, to the world, to the divine, to nature, to everything! She is a fellow with PresenTense and enjoys spending her time surrounded by inspiring social entrepreneurs diving into the process of turning ideas into realities. When she's not learning at Mechon Hadar or working on CHC, she teaches yoga and creates opportunities for people to explore the connection between Jewish ritual, creativity, and healing.
Do we serve kitniyot?
No. We do serve quinoa, which has been certified by the Orthodox Union as Kosher for Passover and is not kitniyot.
Do we serve gerbrokhs?
Yes. We do serve matzah products as gerbrokhs. If you require non-gerbrokhs meals, please mention this when you register. Non-gebrokhs options are available upon request.
Are your facilities kosher?
Our kitchen and dining hall are under strict kosher supervision, certified by the
Hartford Kashrut Commission.
I can't stay for the whole retreat. Am I able to stay for only part of the retreat?
Yes! Partial stays are available in the following increments:
First Days: Monday, April 10 – Thursday, April 13
Shabbat Chol HaMoed & Second Days: Friday, April 14 – Wednesday, April 19
Through our online registration you can register for a full stay or one of these partial stay options.
What is the cost of the retreat?
All-inclusive rates for a full stay range from $1790 to $3540 per person, depending on accommodations.
Is transportation to and from the retreat provided?
We provide a round-trip bus from the Upper West Side of Manhattan. Round-trip bus fare is $80; one way is $40. You will have the opportunity to sign up and pay for the bus ride when you register. We also offer a shuttle to Wassaic Train Station for guests departing on Thursday, April 13, and a shuttle from Wassaic Train Station for guests arriving on Friday, April 14. Guests who do not take the bus or shuttle must arrange their own transportation to and from the retreat. Upon registering, guests will receive a link to a rideshare board for the retreat. Click here for more information on how to get here.
What time is check-in and check-out? Check-in is from 2 to 5 pm on Monday, April 10 and on Friday, April 14. You must be checked out of your room by 10 am on the day your retreat ends. The retreat will come to an end after brunch on Wednesday, April 19, 2017.
What is the seder like?
We offer a traditional communal seder on the first and second night of Passover led by our rabbi in residence. Guests also have the opportunity to enjoy a semi-private seder with their friends and family in our second dining room on one or both nights.
Please also refer to our general FAQs for questions about our retreat center. If you can't find the answer to your question, give us a call at (860) 824-5991 x0 and we'd be happy to answer it for you.
You may want to bring:
Over-the-counter and/or prescription medications
Toiletries
Flashlight
Chargers for electronic devices
Sun protection (sunblock, sunglasses, a hat)
Rain gear (a jacket and/or umbrella)
Ritual wear
Comfortable, loose-fitting clothes for yoga
Closed toe shoes
Hiking boots to enjoy our many trails
Warm clothing and layers
We provide:
Toiletries like deodorant and toothpaste for sale in the bookstore
Extra kippot and tallitot, in addition to siddurim and haggadot
Yoga mats, blankets, and blocks
Heat and A/C in all guest rooms
Linens and towels in all guest rooms
Alarm clocks in all guest rooms
Camp Teva is for kids ages 5 – 12, and runs simultaneously with retreats geared toward adults. Camp Teva combines the best of Teva's signature Jewish environmental education with all of the opportunities provided by the Adamah Farm to create a distinctive and creative way for kids to have a fun and safe Jewish outdoor, food, and environmental education experience while their parents are enjoying Hazon's many retreats, conferences, holidays, and workshops at Isabella Freedman. A transformative experience for the whole family
When you register kids during your event registration process, they are automatically enrolled in Camp Teva! All-inclusive kids' rates include Camp Teva programming.
Passover is the Jewish tradition's "eat seasonal" poster child. Also known as "Chag Ha-Matzot" (possibly a holiday celebrating the new barley harvest) and Chag Ha-Aviv ("holiday of spring"), Passover is a time to notice and celebrate the coming of spring. The seder plate abounds with seasonal symbols: the roasted lamb bone celebrates lambs born in spring; karpas (dipped green vegetables) symbolizes the first green sprouts peaking out of the thawed ground; and a roasted egg recalls fertility and rebirth.
Passover offers a perfect opportunity to combine the wisdom of a traditional Jewish holiday with our contemporary desire to live with our health and sustainability in mind. For example, some families put an orange or olive on their seder plate to recognize women's rights and solidarity with Middle East peace.
Click the button below for Passover resources including ideas for activities and rituals, recipes, and sustainability tips
Payments made will be refunded in full (less a $50 processing fee per person) if you cancel at least 14 days prior to the offical start of the retreat. If you cancel between 13 and 7 days prior to the retreat, a 50% refund will be granted. No refund is available if you cancel within 6 days of the retreat , if you do not show up, or if you leave a retreat early for any reason.
The official start of the retreat is considered the retreat start date, whether or not it precedes your arrival date. This policy also applies to the cancellation of a portion of a registration. For example, if you registered for a full stay, and want to cancel the First Days portion of your registration, the above cancellation policy will be applied to determine if you are eligible for a partial refund.
This policy applies even if the cancellation is for medical reasons.
Hazon reserves the right to cancel any program at any time. In the event of such a cancellation, you will receive a complete refund.
Inclement Weather: Hazon reserves the right to cancel a retreat due to inclement weather if, in its judgment, it will be unable to operate safely. In the event of such a cancellation, a full refund will be issued. In the event that the retreat proceeds as scheduled, no refund will be available.
If you have any further questions, please call the Registration Office at (860) 824-5991 x0.