Aug 18, 2019 - 11:00 am - 4:00 pm
Eastern Market Corporation, Detroit, MI
Metro Detroit is at the forefront of the Jewish Food Movement, which connects food and sustainability with Jewish tradition. Hazon, which promotes Jewish environmental and food justice movements, hosted over 6,200 attendees at the third Michigan Jewish Food Festival in 2018.
View video highlights from 2018:
Overview
Bring the family and join us to celebrate the work we do, creating a healthier, more sustainable world for all.
CONNECT with over 80 Jewish and justice organizations. Enjoy the many hands-on activities for all ages.
TASTE delicious vegetarian and vegan foods from over 15 food trucks, restaurants, and caterers.
SHOP at over 50 local vendor booths and enjoy food samples.
LEARN sustainable practices that can go home with you.
CREATE in our new ArtSpace with the Detroit Institute of Arts and others, using repurposed items.
EXPLORE community activism, food, music, artists, vendors, farmers, chef demos, and the family pavilion.
EXPERIENCE the 4th Annual Hazon Michigan Jewish Food Festival and see why 6,500 people attend each year!
For more information and volunteer opportunities contact marla.schloss@hazon.org.
There will be kosher certified food, caterers, and vendors at the festival.
This event is free of charge for attendees thanks to the generosity of our sponsors.
---
2018 Highlights:
The day-long 2018 festival was attended by approximately 6,200 people and included:
Food marketplace featuring emerging entrepreneurs from Food Lab and Kitchen Connect, and fresh produce from Detroit growers.
Chef Demos and tastings: cookbook author and chef Paula Shoyer made tzimmes puree from her book The Healthy Jewish Kitchen and spoke about strategies for lightening up your favorite holiday family recipes. Cookbook author and chef Emily Paster demonstrated Jewish preserving, turning matbucha into shakshuka, from her book The Joys of Jewish Preserving. Also, Zingerman's Principal BAKE instructor, Sara Molinaro, demonstrated techniques and tips for making flaky, crispy strudel, in the Community Kitchen in Shed 5. (Chefs demos supervised by the Council of Orthodox Rabbis of Metro Detroit.)
Five food trucks and nine restaurant/catering booths included Truckshuka, Nu Deli, Nosh Pit, Cool Jack's, Chef Cari, Sisters on a Roll, Soul Café, Zingerman's Deli and Bakehouse, Taste of Ethiopia, The Clean Plate, Kravings, and more.
10-Minute Speakers' Tent with topics that dealt with fermentation, plant-based nutrition, environmental justice, health and well-being, Detroit's bee highway, The Farm Bill, heirloom plants and bioregionalism, Jewish law and factory farming, growing and selling cooperatively, and two speakers talked about their award-winning chicken soup and veggie stuffed cabbage.
Demo tent for hands-on learning and skill sharing in the Family Pavilion, taught by Waldorf School instructors.
Family and children's tent for exploring, reading, and a chance to relax.
Musical performances from Kidz Klez, The May Erlewine Trio, Mollywop!, PazMan SuperSession, and Hazzan Steve Klaper.
Free guided walking tours of the Eastern Market.
A place to meditate at the Meditation Works Truck.
Tours of the Topsy Turvy Bus that runs on biodiesel and solar power.
Our Festival also included visiting, learning from, and doing DIYs with our more than 120 Jewish community sponsors, community justice partners, food entrepreneurs, and vendors.
Schedule
Stay tuned for the 2019 schedule.
Chef Demos, Shed 5, Community Kitchen, "Preserving Traditions"
Sign up outside the kitchen. Seating is limited!
Presenter: Emily Paster
Time: 11:30 am
Session: Jewish Preserving in Action: Turning Matbucha into Shakshuka. Emily Paster will demonstrate how to make and preserve Matbucha. This seasonal treat is a Moroccan Sephardic dish of cooked tomatoes and roasted bell peppers, which can be used as a base for an easy Shakshuka all year long. Emily is a leader in the national food swap movement and is the author of "Food Swap: Specialty Recipes for Bartering, Sharing, & Giving" and "The Joys of Jewish Preserving."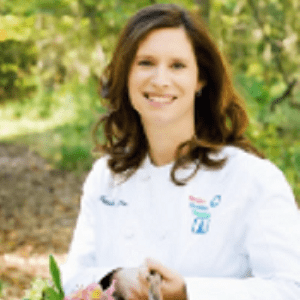 Presenter: Paula Shoyer
Time: 1:00 pm
Session: Is Your Rosh Hashanah Meal Dangerous? Strategies for Lightening Up Your Favorite Fattening Family Recipes. Paula Shoyer will demonstrate how to prepare two traditional holiday dishes with a healthy, modern day approach: Tzimmes Puree and Mango Coleslaw. Paula's recipes cut the fat, salt, sugar, and processed foods often associated with our holiday foods, and refers to her dishes as "Jewish soul food made healthy." She was named the "Woman to Watch" in 2015 by Jewish Women International and is the author of "The Healthy Jewish Kitchen," "The New Passover Menu," "The Holiday Kosher Baker," and "The Kosher Baker."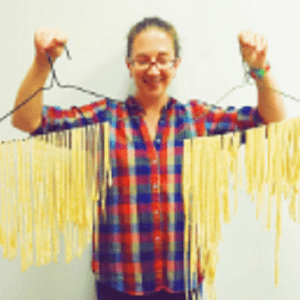 Presenter: Sara Molinaro
Time: 2:30 pm
Session: Noodling about Strudelling: Techniques and Tips for Making Flaky, Crispy Strudel Every Time! Zingerman's Bake! Principal Instructor Sara Molinaro will demonstrate the process and proper mixing techniques for making flaky strudel dough using a kneading technique called "The Beaver Slap." The stretching and preparation of the dough with farmer cheese and apricot fillings will delight your taste buds and equip you with recipes for preparing homemade strudel that will bring pleasure to all who indulge! Sara Molinaro baked and cooked her way across the country, working everywhere from NYC to San Francisco, Atlanta, Alaska, North Dakota, and even Cambridge England.
Authors will be available to meet and sign books after their presentations. Book Booth hosted by the JCC's Book Fair.

Speakers Tent- Ten Minute Talks featuring Beloved Jewish Food Favorites, Environmental Justice Leaders, Spiritual Eating Practitioners, and Health Info!
Presenter: Trevor Johnson, Resident Farmer at Henry Ford Hospital West Bloomfield
Time: 11:30 am
Title: Making a Hospital Community Hub for Health and Wellbeing
Description: My community health needs assessment work: market on main, SNAP benefits, healthy meal in a bag food drive. This is the closest I come to medical interventions. Our new garden cart program where volunteers bring the greenhouse comes to our patients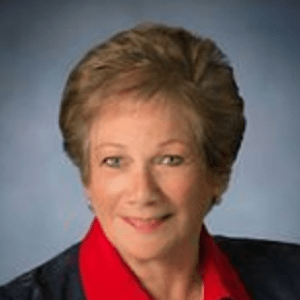 Presenter: Rosie Schlussel
Time: 11:50 am
Title: How To: Veggie Stuffed Cabbage
Description: A family tradition made healthy; some tricks and helpful hints to make vegetarian stuffed cabbage.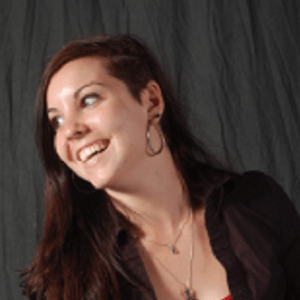 Presenter: Julie Pomerleau, Media Coordinator at Bees in the D
Time: 12:10 PM
Title: Urban Beekeeping in Detroit: Building Detroit's Bee Highway
Description: Detroit's Bee Highway is an initiative to create safe havens for pollinators to stop for food, water, and shelter as they travel. Bees travel miles each day and beng without protection can be hazardous to their survival. The Detroit Bee Highway consists of businesses, homes, and other properties owned by citizens who wish to protect bees and provide pollinator-friendly access to plants, water, and shelter. In return, pollination occurs which is vital for our food industry.
Presenter: Kibibi Blount-Dorn, Program Manager at the Detroit Food Policy Council
Time: 12:30 PM
Title: The Farm Bill Is a Food Bill
Description: When we hear about the Farm Bill we tend to think about large scale agriculture, and most urban residents think the Farm Bill doesn't affect them. But the Farm Bill impacts many aspects of our food system and determines what food is available in our rural and urban communities. Find out how the Farm Bill affects you no matter where you live, and what is happening in congress right now.
Presenter: Jason Murphy: Owner, Russell Street Deli
Time: 12:50 PM
Title: Breaking Down Barriers
Description: How can the food industry in Detroit nurture the citizens of the community. Breaking down barriers between who does and who not have access to food is a key part of the story of Russell Street Deli. Both a restaurant and wholesale soup producer, our company aims to create agency in people's lives in the the food we make, and in the ways we make it. We focus on employment that strives for equity by providing access to upward mobility and a network of support.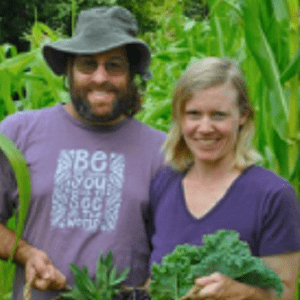 Presenter: Erica Kempter, founder at Nature and Nurture Seeds
Time: 1:10 PM
Title: Heirloom Plants and Bioregionalism
Description: Nature and Nurture Seeds is an organic farm-based seed company, providing seeds that are Heirloom, Certified Organic or Sustainably Grown, and Non-GMO & Untreated. They will provide education on seed saving, bioregional and local seeds, and examples of these seeds.
Presenter: Aryeh Bernstein, Staff Educator at Jewish Initiative for Animals
Time: 1:30 PM
Title: What Does Jewish Law Say About Factory Farming?
Description: Jewish legal texts teach of a concept called Tza'ar ba'alei chayim, a prohibition against causing "suffering to animals". What does it mean, what is its scope, and what does it say about factory farms, where intense animal suffering has been well documented in recent years? How can understanding these Jewish texts inform our work in creating ethical and responsible food choices policies, for ourselves and for our Jewish institutions?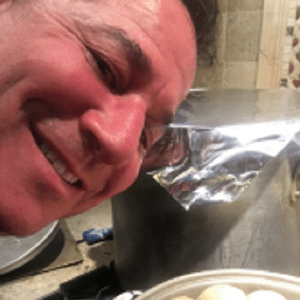 Presenter: David Grossman, four-time winner of Temple Shir Shalom's Matzo Ball Soup-Making Competition, two-time winner of Best All-Around Soup
Time: 1:50 PM
Title: Chicken Soup for the Soul
Description: Chicken soup: the quintessential Jewish feel good food; how to make it and why.
Presenter: Imani Foster, Farmers' Market Coordinator at Keep Growing Detroit
Time: 2:10 PM
Title: Growing and Selling Cooperatively
Description: How over 45 Urban Gardens have grown into a successful business for several years.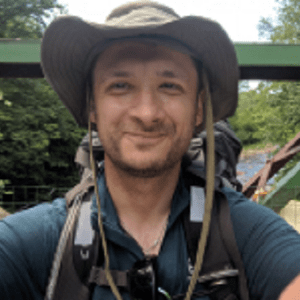 Presenter: Rabbi Moshe Givental, walking from Boston to Detroit to raise awareness about environmental justice
Time: 2:30 PM
Title: Walking to Listen: Boston to Detroit
Description: In the face of our country's increasingly toxic political atmosphere, and inability to take sane action in response to environmental destruction and climate change, this Rabbi decided to take the radical step of a non-violent protest, to walk, and to listen. Join him as he shares his experiences, of listening to regular Americans, to the birds, and to the trees, of grieving what we are all losing, celebrating the grandeur and majesty of all life, as well as the transformative kindness and generosity of the people he met along the way.

Presenter: Paul Chatlin, Founder and Chairman at Plant-Based Nutrition Support Group
Time: 2:50 PM
Title: How Plant-Based Nutrition Saved My Life
Description: People attending this discussion will learn how Paul Chatlin was at the door of bypass surgery. He said "NO" to surgery and through nutritional change has not had to have surgery, lost 65 lbs. lowered his cholesterol from 350 to 100. His mission is to share nutritional education across the country. Paul will also introduce everyone to PBNSG. A non-profit organization dedicated to evidence-based education and advocacy of Plant-based whole food nutrition and an active lifestyle, to help prevent or reverse chronic disease and achieve optimal health.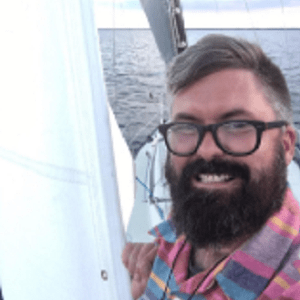 Presenter: David Klingenberger, CFO at The Brinery
Time: 3:10 PM
Title: Fermentation: A Cultural Necessity
Description: Humans co-evolved with the single celled organisms that make fermented foods and beverages. These traditional foods were born out of necessity and create a sense of place and community. Let's carry the culture onward!
Family Tent (Nursing Space, Independent Activities, Workshops for Young Children)
Children's activities led by Emily Gustafson (Educator) and Charis Calender-Suemnick (Enrollment and Outreach Director), both of the Detroit Waldorf School.
Time: 11:30am
Title: Wheat Grinding, ages 3-5
Session Description: Come grind wheat and learn a special wheat grinding song! We'll learn how this wheat can be used to make delicious pancakes.
Time: 12:30pm
Title: Friendship Bracelets, ages 8-10
Session Description: Join us in making all-natural wool friendship bracelets for our loved ones.
Time: 1:30pm
Title: Origami Hats, ages 6-7
Session Description: Mixing the techniques of Origami tradition with reusable practices, we'll up-cycle old newspaper to make hats. After, we'll decorate them using natural beeswax crayons.
Plus independent sensory activities, books to read by PJ Library, and more.
Music
Enjoy local talent with artists, including:
11:00 Kidz Klez
12:00 The May Erlewine Trio featuring Max Lockwood and Michael Shimmin
1:00 Mollywop!
2:00 PazMan SuperSession
3:00 Hazzan Steve Klaper, Song and Spirit
Tours of the Eastern Market
1-hour walking tours of historic Eastern Market, brought to you by Feet on the Street Tours. Offered at 12:00 and 2:00 pm.
DIY Activities throughout the festival
Jewish and Justice Organizations will be conducting a variety of DIY activities, including planting, soap making, spice bag making, and more.
Food to Eat at the Market
Food Trucks: Truckshuka, Nu Deli, Chef Cari, Cool Jack's, and Nosh Pit
Food Preparers: The Clean Plate, Real Food By Bianca, Russell Street Deli, Milk and Honey / Soul Cafe, Zingerman's Delicatessen, Zingerman's Bakehouse, Taste of Ethiopia, Sisters on a Roll, and Kravings
Vendors
Bees in the D
Blessed and Highly Favoured
Brightmoor Artisans Collective
Cooper Street Cookies
Detroit Institute of Bagels
Earthseed Detroit
Exhalation Integrative Wellness
Fresh 101
Germack Roasting Company
Good Stuff Cacao
Gus & Grey
Hell Fire Detroit
Jam 'n Sisters
Love Earth Herbal
Ma Cohen's (Sea Fare Foods)
Max's Granola
Michigan Farm Cheese Dairy, Inc.
MI Rain Barrel
Mrs. Pruitt's Gourmet Cha Cha
Nakee Butter
Nature and Nurture
Nikki's Ginger Tea
Nurturing Our Seeds
Provisions
Sha La Cynt's
Sweet Dreamz Creamery
The Brinery
The Detroit Pop Shop (Detroit Food Academy)
Waltons Plants
Community/ Justice Partners
All Species Kinship
Bogg Center
D-TOWN FARM Detroit Black Community Food Security Network
Detroit Cultivator Project
Detroit Food Policy Council
Eden Gardens
Forgotten Harvest
Gleaners Community Food Bank
Green Living Science
Michigan Interfaith Power & Light
Midtown Composting
Moms Across America
Plant-Based Nutrition Support Group
Slow Food – Detroit Central City
Strawbale Studio
We The People of Detroit
Will Forage for Food
Jewish Community Partners
Adat Shalom Synagogue
Aish HaTorah Detroit
Bais Chabad Torah Center
B'nai Israel Synagogue
Camp Ramah in Canada
Chabad of Greater Downtown Detroit
Cohn-Haddow Center for Judaic Studies
Congregation Beth Ahm
Congregation Beth Shalom
Congregation B'nai Moshe
Congregation Shaarey Zedek
Congregation Shir Tikvah
Congregation T'Chiyah
Detroit Jewish News
Detroit Jews for Justice
Dorothy and Peter Brown Jewish Community Adult Day Program
Farber Hebrew Day School
Friendship Circle
Habonim Dror Camp Tavor
Hadassah – Greater Detroit
Hillel Day School of Metropolitan Detroit
Hillel of Metro Detroit
Isaac Agree Downtown Synagogue
JARC
Jewish Communal Leadership Program
Jewish Community Center of Metropolitan Detroit
Jewish Community Relations Council/AJC
Jewish Family Service
Jewish Federation of Metropolitan Detroit
Jewish Ferndale
Jewish Historical Society of Michigan
Jewish Hospice and Chaplaincy Network
Jewish Initiative for Animals
Jewish National Fund
Jewish Senior Life
Jewish Theological Seminary
Jewish Veg
JHelp
JVS
Kadima
Kibbutz Detropia
Limmud Michigan
Michigan Israel Business Accelerator
Moishe House-Royal Oak
National Council of Jewish Women, Michigan
NextGen Detroit
One Table
ORT America Michigan Region
Pardes Hannah
Partners Detroit
Reboot
Repair the World: Detroit
Song and Spirit
Tamarack Camps
Temple Beth El
Temple Emanu-El
Temple Israel
Temple Kol Ami
Temple Shir Shalom
The Well
Thread-Connecting Jewish Women
Yad Ezra
Become a 2019 sponsor!
sponsorship levels
download application (Word doc)
2018 Sponsors
(2019 sponsors coming soon!)
Festival Food Movement Sustainer
Festival Food Movement Cultivator
Food Movement Planters
Kenneth M. Korotkin
Festival Tastemakers
Ben N. Teitel Charitable Trust
Health and Wellness Partner
Festival†Builders
Festival Partners
Chabad of Bingham Farms

†
Festival Participants
Detroit Cultivator Project

Love Earth Herbal
Kashrut and Eco-Kashrut Policy
Purpose
Because inclusive Jewish community is central to what we do and believe in, the meals we serve should be accessible to people across the Jewish spectrum. Kosher food should be available. Hechshers should be provided so that people can decide for themselves if the food adheres to their own standards of kashrut. Non­-hechshered products can be served if necessary, as long as they are clearly labeled as non-­hechshered. When food is prepared under the supervision of a Mashgiach (a kosher supervisor), their credentials shall be clearly displayed in the program spaces and/or made available to interested participants ahead of time.
Because sustainability is central to what we do and believe in, the meals we serve will be eco-kosher as well: healthy, delicious, ethical, organic, local, and low­ carbon. All food served will strive to be sustainable and eco­-friendly. Provide labels for your product and food to increase awareness of sustainability in our food systems. Make information available to the community about sources for your food and product that provide sustainable foods.
Outcome
In order to accommodate the largest diversity of Kashrut practices possible and to reduce our impact on the planet, the Hazon Michigan Jewish Food Festival will be a dairy and pescatarian event.
Process
I. Food Prepared in the Demonstration Kitchen in Shed 5 at the Eastern Market
A. The Eastern Market Demonstration Kitchen will be kashered under the supervision of the Council of Orthodox Rabbis prior to the festival.
B. Any food prepared from scratch in the Eastern Market Demonstration Kitchen must use ingredients bearing a "hechsher."
C. Fish permitted within Kashrut guidelines is acceptable (must have had fins or scales in its lifetime – no shellfish).
D. Any foods prepared being considered parve or dairy are permitted.
E. There will be no meat dishes, cookware, or utensils designated for use in the kitchen.
F. Food will be clearly labeled under the supervision of the Council of Orthodox Rabbis bearing the level of kashrut.
II. Packaged, Prepared Food to be Sold by Vendors Inside Sheds 5 and 6
A. Packaged and prepared foods coming from independent vendors will be clearly labeled under the supervision of the Council of Orthodox Rabbis when applicable.
B. Kosher and eco-kosher packaged foods will be in Sheds 5 and 6 and will be clearly labeled.
C. Kosher prepared foods should have a hechsher or be made according to kosher guidelines. They must be dairy or parve and pescatarian.
D. Vendors will use locally sourced, organic ingredients whenever possible and will label appropriately.
E. Vendors will limit high-sugar (corn based) products. Vendors will not sell bottled water or high sugar or low sugar (aspartame) sodas (i.e., Coke, etc).
F. Vendors will use eco-friendly serving utensils and containers. Hazon will provide sourcing if requested. No Styrofoam or plastic is to be used.
III. Fresh Produce Sold Inside of Sheds 5 and 6
A. Fresh produce will be sold at the festival and it is the consumer's right to prepare produce under their personal kashrut guidelines. Fresh produce will be labeled organic or organic practices where applicable.
IV. Catered Food Sold Outside of Sheds 5 and 6
A. At the Michigan Jewish Food Festival, there will be some kosher catered food using the Council of Orthodox Rabbis list of approved caterers. This food will be clearly labeled under the Council of Orthodox Rabbi's supervision. There may be catered food with other kosher certifications and they will be clearly marked.
B. At the Michigan Jewish Food Festival, there will be non-kosher food catered, as well. Wherever possible, this will be locally sourced.
C. Dairy / parve meals may be prepared offsite and brought in.
D. All food will be served on compostable plates with compostable cutlery. Hazon will make recommendations for sourcing upon request.
E. No bottled water, high sugar, or artificially sweetened soda will be sold.
V. Eco-­kashrut
A. Coffee / Tea: Purchase fair trade and organic
B. Plates / Utensils: For the festival, all plates and utensils should be compostable
C. Recycling
1. Place cans, plastics, and glass jars in the appropriate recycling receptacle.
2. Place paper and cardboard in the appropriate recycling receptacle.
3. Strive to have a litter­-free event.
D. Clean Up
1. Use eco-friendly dish soap and sponges.
2. Avoid paper towel use at your table. Instead, use dish towels or a drying rack.
3. Use a small amount of water and soap when washing plates — a little goes a long way!
E. Compost
1. Containers (labeled "compost") will be available throughout the festival. Please put leftover food, coffee grounds, and tea bags into the containers.
2. The festival will have volunteers explaining what is compostable and how community members can make a difference at home.
3. The festival will arrange for drop off compost at farms (or other local composting facility) post-­festival.