Aug 18, 2019 - 11:00 am - 4:00 pm
Eastern Market Corporation, Detroit, MI
Open rain or shine! We've got you covered!
Metro Detroit is at the forefront of the Jewish Food Movement, which connects food and sustainability with Jewish tradition. Hazon, which promotes Jewish environmental and food justice movements, hosted over 6,200 attendees at the third Michigan Jewish Food Festival in 2018.
View video highlights from 2018:
Overview
Bring the family and join us to celebrate the work we do, creating a healthier, more sustainable world for all.
CONNECT with over 80 Jewish and justice organizations. Enjoy the many hands-on activities for all ages.
TASTE delicious vegetarian and vegan foods from over 15 food trucks, restaurants, and caterers.
SHOP at over 50 local vendor booths and enjoy food samples.
LEARN sustainable practices that can go home with you.
CREATE in our new ArtSpace with the Detroit Institute of Arts and others, using repurposed items.
EXPLORE community activism, food, music, artists, vendors, farmers, chef demos, and the family pavilion.
EXPERIENCE the 4th Annual Hazon Michigan Jewish Food Festival and see why 6,500 people attend each year!
For more information and volunteer opportunities contact marla.schloss@hazon.org.
There will be kosher certified food, caterers, and vendors at the festival.
This event is free of charge for attendees thanks to the generosity of our sponsors.
Highlights of Food Festival 2019
Food marketplace 

featuring emerging entrepreneurs from Food Lab and Kitchen Connect, and sample and purchase fresh produce from Detroit growers.

Food Sampling opportunities throughout the festival including products from our much favored Detroit businesses, Topor's Pickles and Brede.

Food trucks and Restaurant/catering booths 

including Chef Cari's Street Eats, Gabby's Garden, Kravings, Krishna Catering & Restaurant, Milk & Honey/Epic Kosher Catering, Nosh Pit, Nu Deli, Regina's Food Truck, Shimmy Shack, TruckShuka, Treat Dreams, and more.

Lab for Sustainability Cove 

where attendees can experience and learn about what Hazon and partners are doing to help make a healthier, more sustainable world for all. Come and see our Worm Bin for composting, Detroit Hives with their honeybee education and conservation initiative, MI Rainbarrel making and selling upcycled rain barrels as sustainable solutions for home and garden, Revolve Farms (Fresh Cycle Greenhouses) designing and building energy efficient year-round greenhouses, Strawbale Studios will exhibit and share information on natural building and sustainable skills. See an earth oven and shape "cob",the clay/sand subsoil used in earthen plasters and wall systems, and more.

Art Space 

is a new area of the festival that focuses on creating art with repurposed/recycled products. We are featuring

the Detroit Institute of Arts 

with an art project for all made from repurposed items, Signal-Return demonstrating letterpress printing, Hazon will teach how to turn Food Festival T-Shirts into shopping bags, Visit Friendship Circle's Soul Studio display, and more.

Hands-on learning and skill sharing 

in the Family Pavilion for children, taught by skilled instructors.

Family and children's tent 

for exploring, reading, and a chance to relax.

Musical performances 

from Joe Reilly, The Gratitude Steel Band, Avy Schreiber, and Guilty Pleasures.

Free guided walking tours 

of the Eastern Market.

Tours of the Topsy Turvy Bus 

that runs on biodiesel and solar power.

Zero Waste 

will be helping to transform our culture, together, as we can strive to divert more than 90% of waste from the landfill. See how we collect, sort, and divert as much material as possible from the waste stream in order to help the event work toward a 'Zero Waste' status.
At our Festival you will sample, shop, visit with, learn from, and create with our more than 120 Jewish community sponsors, community justice partners, food entrepreneurs, and vendors.
Demos, learnings, seminars…and great food!
Meet and learn from chefs Joan Nathan, The Gefilteria's Liz Alpern, and Taste of Ethiopia's Meskem Gebreyohannes (Chef demos supervised by the Council of Orthodox Rabbis of Metro Detroit);
Bite into food justice seminars on issues including Water and Food Access, and see how Detroit uses Food for Good! Learn with Food Lab Detroit's Devita Davison, Detroit Food Policy Council's Kibibi Blount-Dorn, Oakland Avenue Farmway's  Jerry Ann Hebron, the Jewish Federation of Flint's Steven Low, and We the People of Detroit's Monica Lewis Patrick.  Take on traditional and contemporary Torah on the Ethics of Meat with Aryeh Bernstein from the Jewish Initiative for Animals and Rabbi Herschel Finman. And don't miss the farm animals!  
Sheds 5 and 6 will be packed with Detroit's entrepreneurial food vendors, environmental and food justice groups, kids' activities, fresh produce, and more.  Outside you'll find the workshops and speakers, a new Wellness Area to take control of your own health. Throughout the day enjoy live music featuring local talent. Feet on the Street tours will take you through the Eastern Market. It'll be…..amazing. Make your mark and co-create a Mural in the Market!  And record your story of immigration and food on the Topsy Turvy Bus! We'll see you there.
Free parking is in the structure behind Shed 5 and the entrance is off Riopelle St.
Download poster    download save the date    email us for more info
[/myhider]

Schedule
Music
Enjoy local talent with artists, including: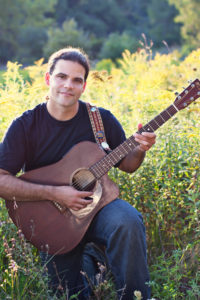 Joe Reilly
Time:  11:15 a.m. – 12:00 p.m.
About: Do you love music and nature?! So does Joe Reilly! He writes songs and sings about music and nature and hopes you'll sing and dance along too! Joe Reilly is a singer, songwriter, social worker and educator from Michigan who writes songs from his heart. Joe's songs are playful, clever, engaging, joyful and always have something meaningful to say.  Check out some of his music here: https://www.joereilly.org/music/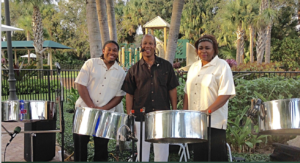 The Gratitude Steel Band
Time: 12:15 p.m. – 1:00 p.m.
About: The Gratitude Steel Band brings their high-energy island style and positivity to a vast array of musical styles from Calypso to Jazz and Afro-Cuban to Motown. Their songs are interactive and will be sure to engage all members of the family! Check out their music here: https://www.gratitudesteelband.com/song-list
Avy Schreiber
Time: 2:15 p.m. – 3:00 p.m.
About: Avy Schreiber is an internationally renowned singer, pianist, bandleader and one-man band.  He has the ability to create a full-band sound all on his own and he specializes in Jewish events. He's an accomplished R&B/ pop/ jazz singer and cantor. Check out his sound here: http://avyschreiber.com/music.php
Guilty Pleasures
Time: 1:15 p.m. – 2:00 p.m.                                                                                                           3:15  p.m. – 4:00 p.m.
About: Guilty Pleasures acoustic duo has been bringing quality acoustic pop, rock, alternative and country music to the Metro Detroit area since 2017.  They utilize duo voices, guitar, live looping, and ukulele to bring a full band sound and feel to an acoustic stage.  Check out their music here: https://ajlynnmusic.com/music
Art Space
Experience our Art Space this year where you can experience, learn about, design and create art made of repurposed and recycled materials.
Design your own museum worthy pin with The Detroit Institute of Arts                                    using repurposed art slides from their collections.
See how T-shirts can be repurposed into your own reusable shopping bag with Hazon                using Food Festival T-shirts leftover from past years.
Signal-Return, the traditional letterpress print shop and community arts center, located in the Eastern Market neighborhood, will be bringing a pop-up print shop to the Festival, where you will have the opportunity to operate (by hand…no motor! No electricity!) a vintage printing press, set with metal and wood type to print a sign on recycled paper!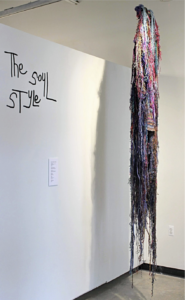 Friendship Circle's Soul Studio will feature works of art by talented artists  using  recycled and repurposed materials for you to enjoy and possibly purchase.
…and more!
Lab for Sustainability Cove
Experience and learn what Hazon and our partners are doing to help make a healthier, more sustainable world for all.

Find our Urban Worm Bin to learn about vermicomposting                                                                   a.k.a. how worms can compost your food scraps.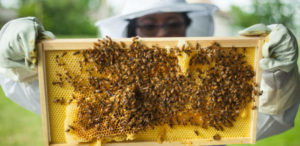 Buzz on over to where Detroit Hives and their bees will teach you about honeybees and conservation initiatives.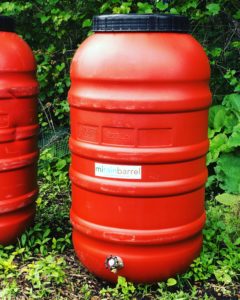 Learn how to utilize rain water for use in your garden and home with
MI Rainbarrel– who makes and sells upcycled rain barrels as a sustainable solution for your water needs.
Visit Strawbale Studios' Space where they will exhibit and share information on natural building, as well as sustainable skills. See an Earth Oven and shape the clay/sand subsoil that is used to make earthen plasters, wall systems and more!
…and more!
Tours of the Eastern Market
1-hour fast-paced walking tours of historic Eastern Market, brought to you by Feet on the Street Tours.  The tours will cover fun facts, current & future plans in the district, as well as some history of the 126 year old market. Offered at 12:00 and 2:00 pm.
DIY Activities throughout the Festival
Jewish and Justice Organizations will be conducting a variety of DIY activities, including planting, crocheting mats from plastic bags, spice bag making, and more.
Don't Miss
Don't forget to take a tour of the Topsy Turvy Bus—it runs on biodiesel & solar power!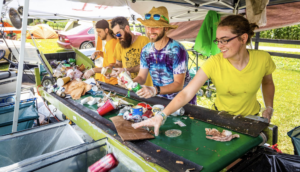 Or stop by the area Zero Waste Event Productions is setting up to see Zero Waste in action!  See how we collect, sort and divert as much material as possible from the waste stream in order to help the event work toward a 'Zero Waste' status.
Family Pavilion
In the Family Pavilion there will be hands-on learning & skill sharing for children. We'll also have a family and children's tent where you can explore, read and get a chance to relax.
Food to Eat at the Market
Food Trucks & Prepared Food Vendors:Chef Cari's Street Eats, Gabby's Garden, Kravings (Quality Kosher Catering), Krishna Catering-Restaurant, Milk and Honey, Epic Kosher Catering, Nosh Pit Detroit, Nu Deli, Regina's, Shimmy Shack Food Truck, Sisters On A Roll Mobile Café, Treat Dreams, TruckShuka
Jewish Community Partners
Adat Shalom Synagogue

ALEPH: Alliance for Jewish Renewal

BBYO Michigan Region

Camp Ramah in Canada

Chabad of Greater Downtown Detroit

Congregation Beth Ahm

Congregation B'nai Moshe

Congregation Shir Tikvah

Dorothy & Peter Brown Jewish Community Adult Day Program

Frankel Jewish Academy

Habonim Dror Camp Tavor

Hillel Day School

Isaac Agree Downtown Synagogue

Jewish Community Center of Metropolitan Detroit

Jewish Community Relations Council/AJC

Jewish Federation of Metropolitan Detroit

Jewish Historical Society of Michigan

Jewish National Fund

Jewish War Veterans Department of Michigan

JVS Human Services-Business and Career Services

Kibbutz Detropia

Michigan Israel Business Accelerator

NEXTGen Detroit

Pardes Hannah

Repair the World Detroit

T'chiyah

Temple Beth El

Temple Israel

The Birmingham Temple Congregation for Humanistic Judaism

The Shul Chabad – Lubavitch

Volunteers for Israel

Yad Ezra

Aish HaTorah Detroit

Bais Chabad Torah Center of West Bloomfield

B'nai Israel Synagogue

Chabad of Bingham Farms

Cohn-Haddow Center for Judaic Studies

Congregation Beth Shalom

Congregation Shaarey Zedek

Detroit Jews for Justice

Farber Hebrew Day School

Friendship Circle

Hadassah Greater Detroit

Hillel of Metro Detroit

JARC

Jewish Communal Leadership Program

Jewish Family Service of Metro Detroit

Jewish Ferndale

Jewish Hospice and Chaplaincy Network

Jewish Senior Life

JHELP

Kadima Mental Health Services

Limmud Michigan

National Council of Jewish Women, Michigan

ORT America Michigan Region

Reboot

Soul Studio

Tamarack Camps

Temple Emanu-El

Temple Kol Ami

The Detroit Jewish News

The Well

Woodward Avenue Shul

Young Israel of Southfield
Vendors
Achatz Homemade Pie Co.

Aunt Nees

Blessed And Highly Favored Juice Bar

Crushed Healthy Smoothie Bar Service

Deliteacious

Detroit Institute of Bagels

Earthseed Detroit

Good Stuff Cacao

Green Olive Soaps

Lady Jane Gourmet Seed Co.

Michigan Farm Cheese Dairy, Inc.

Mongers' Provisions

Neu Kombucha

Nirvana Teas

Old World Olive Co.

RŌSTED Crunchy Lentils

Sweet Dreamz Creamery

The Detroit Pop Shop (Detroit Food Academy)

The Only Bean

Thyme And A Bottle

Why Bars

Artisan Bath & Skin Care

Bleaf Natural Chutneys and Poplettes

Buy The Change

D'VINE Cookies

Detroit Hives

Dillicious Canned Goods

Garden Outside The Box

Grandma Luckey's Garden Herb

Jam 'n Sisters / Garden Guys and Girls

Max's Granola Debra Foods

MI Rain Barrel

Mrs. Pruitt's Gourmet Cha Cha

Nikki's Ginger Tea LLC

Nurturing our Seeds

Radical Plants

RustBelt Roastery

Sweet Potato Delights

The Mushroom Factory

The Schvitz

Tower Garden

Wonder Falafel
Community & Justice Partners
Attorneys for Animals

Breathe Free Detroit (Through The Ecology Center)

Brilliant Detroit

Detroit Institute of Arts

Feet on the Street Tours

Gleaners Community Food Bank

Hungry Harvest

Make Food Not Waste

Moms Across America

MotorCity Greyhound Rescue

Oakland Ave. Urban Farm 4H Urban Chapter

Signal-Return

Strawbale Studio

Big Green

Brightmoor Artisans Collective

Detroit Food Policy Council

Eden Gardens Community Association

Forgotten Harvest

Green Living Science

James and Grace Lee Boggs Center to Nurture Community Leadership

Michigan Interfaith Power & Light

Motor City Freedom Riders

MSU Tollgate Farm

Sierra Club Michigan Chapter

Slow Food Detroit Central City

We The People of Detroit
Become a 2019 sponsor!
sponsorship levels
download application (Word doc)
Festival Sustainers
Food Planter
Festival Harvesters
Festival Health and Wellness Partner
Festival Tastemakers
Festival Fair Traders
Kenneth M. Korotkin
Festival Builders

Festival Partners
Festival Participants