Aug 11, 2014 - Aug 15, 2014
Isabella Freedman Jewish Retreat Center, Falls Village, CT
Explore multiple dimensions of innovative Jewish spiritual practices for sustainable futures. Together, these Labs are a crucible for cooking up a renewed Jewish spirituality dedicated to creating the future that we all know in our hearts is possible.
The Labs run simultaneously during the Living Laboratory, with ample opportunity for cross-pollinization amongst them. More information about other labs and teachers coming soon. When you register for Elat Chayyim Living Laboratory, please indicate in the special notes section which Lab you choose.
Rebuilding the Temple of the Body as a Jewish Spiritual Practice
Following the destruction commemorated at Tisha B'Av, Rebuilding the Temple invites participants to inhabit internal sacred space (White Fire) from the inside out, beginning by silently exploring the innermost places of our bodies. Weaving somatic practice, text study, classical yoga postures and ritual arts, we will explore a body system each day along with the fire that fuels the body, so at the end of the workshop, participants may be able to authentically say, "From my flesh I shall see Divinity." (Job 19:26) Occurring on the heels of the ashes of Tisha B 'Av, we are given the perfect opportuinty to purify and generate holiness from the inside out.
Healing the Earth as a Jewish Spiritual Practice
Explore how Jewish eco-activists could work in the "Four Worlds" of reality, drawing on Jewish thought and practice to help move the world away from climate catastrophe and toward a world of just, shared, and sustainable abundance.
Spiritually, by creating new forms of prayer, meditation, and celebration that draw us into fuller awareness of the interweaving of all life.
Intellectually, by integrating both direct experience of Nature and ecological science – the science that integrates the two Trees of Eden (the Tree of Flowing Life and the Tree of Distinction-making) – into what we teach and learn as sacred Torah.
Emotionally and ethically, by developing a "sacred political activism" (Heschel's "my legs were praying") by which to move and engage people in changing public and corporate policy and action.
Physically, through hands-on action and daily eco-kosher practice to green synagogues and other Jewish homes, buildings, transportation, etc. and to point toward caring consumption of food and other earth-products (energy, etc) in an eco-kosher way.
Exploring Texts, Tribe, and Trees as a Jewish Spiritual Practice
At the great hearth of our Jewish culture live sacred stories. These stories hold within them the seeds of our inheritance and connect us to the roots of our beginnings. Within Torah is a dynamic eco-system: a vast network of organic connections that is fertile, alive, and strong. When we bring a living systems approach to text study with experiential learning in nature, the result is an embodied, new and ancient, deeply moving understanding of our tradition.
Join us for a week of discovering our wild roots through sacred text study, nature connection and wilderness skills, music, and an exploration of Jewish sacred story and lore, discovering once again our own stories within our tribal narratives, and our own lives in the great web of all life.
We will delve into:
Jewish text study as a living eco-system
Wilderness awareness skills
Music, creative energy, and the wisdom of our bodies
Plants as food and medicine, animal tracking, and bird language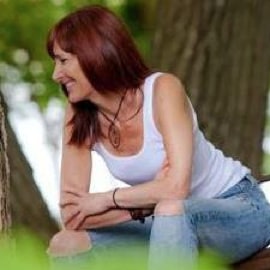 Alumah Schuster
draws on her experiences as mother, grammie, yogi, friend, seeker, student, aromatherapist and hospice volunteer, to create ritual space with a calm, compassionate wisdom. Her scenting and sensing of space helps her to help others deepen the arc of devotion with both reverent and irreverent methods to experience and study Torah, enter prayer, and experience the power of the hebrew alphabet . Her deep commitment to learning through embodiment and text study opens others to remove and drop their outer garments to reveal their inner light under the of the skin, revealing their true nature and bringing them ever closer to self and Self. Alumah's teaching is a fusion of her training and ordination as a Kohenet (Hebrew Priestess), an M.A. in Wisdom Literature and three years of study at Siegal College of Judaic Studies. She is a Registered Yoga Teacher, certified in Yoga and Jewish Spirituality, a certified aromatherapist and is also trained in the Unified Body Method which teaches the gentle unfurlment of body and breath into the truth and root of one's being. She offers yoga to help care professionals at local hospital and is readying to lead prayer services and healing circles there and at women's shelters. Alumah makes her home in the woods of Wisconsin.
Rabbi Arthur Waskow
founded (1983) and directs
The Shalom Center
. He pioneered in developing Eco-Judaism; is the author or editor of
about 22 books
on US public policy and on Jewish history, thought, and practice (e.g. the original Freedom Seder, Seasons of Our Joy, Godwrestling, Down-to-Earth Judaism, and Torah of the Earth); and has been arrested about 22 times in nonviolent civil resistance on issues of racism, militarism, and climate damage. He has taught at the Reconstructionist Rabbinical College, Hebrew Union College (the first course on eco-Judaism at any rabbinical seminary), Swarthmore, and Vassar. In 2014 he was honored by T'ruah: The Rabbinic Call for Human Rights with its first Lifetime Achievement Award.
Nili Simhai
is currently living a year of shmita, release, from her career in the field of Jewish Environmental Education. She is exploring the values of the shmita (sabbatical) year in preparation for Rosh Hashana 2014, the start of the next shmita year. Nili served as the Director of the Teva Learning Alliance for fourteen years. A recipient of the Covenant Award for excellence in Jewish education, Nili has been recognized for her leadership in training and counseling hundreds of educators in the tenets of Jewish environmental education. One of her current passions is outdoor classrooms in Jewish institutions.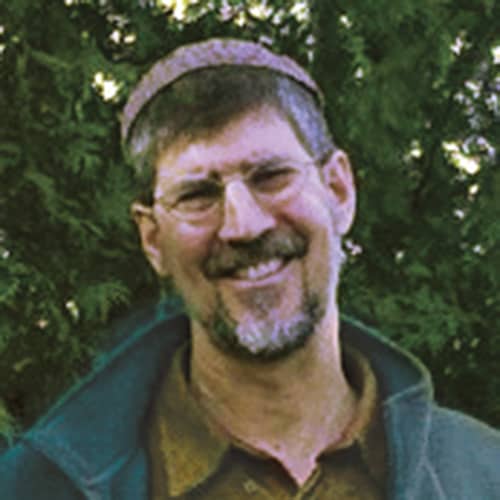 Rabbi Natan Margalit
was raised in Honolulu, Hawaii, studied Anthropology at Reed College in Portland, Oregon, made aliya, and studied for many years in Israeli yeshivot. He received rabbinic ordination at The Jerusalem Seminary in 1990 and earned a Ph.D. in Talmud from U.C. Berkeley in 2001. He has held teaching positions at Bard College, the Reconstuctionist Rabbinical College and the Rabbinical School of Hebrew College in Boston. Natan is spiritual leader of The Greater Washington Coalition for Jewish Life, in Western Connecticut and Visiting Rabbi at Congregation Adas Yeshorun in Rockland, Maine. He is President of Organic Torah, inc. a non-profit organization which fosters holistic thinking about Judaism, environment and society. Natan co-founded LoKo, a co-op for bringing local, kosher free range poultry meat to the Boston area. He has written and taught for many years on innovative approaches to Jewish texts, Judaism and the environment, Jewish mysticism and spirituality, and gender and Judaism. He lives in Newton, MA with his wife Ilana and their two sons.