Aug 28, 2019 - Sep 1, 2019
Isabella Freedman Jewish Retreat Center, Falls Village, CT
It is with deep regret that, in light of the current state of the world, we have made the very difficult decision to cancel this 2020 retreat.
The summer vacation that's good for you… and the planet!
I was so happy to finally find a place where my connections to the natural world, my interest in sustainable food, and my desire to deepen my Jewish spirituality were simultaneously nurtured. And in a beautiful wooded setting!
View last year's schedule View photos from last year's conference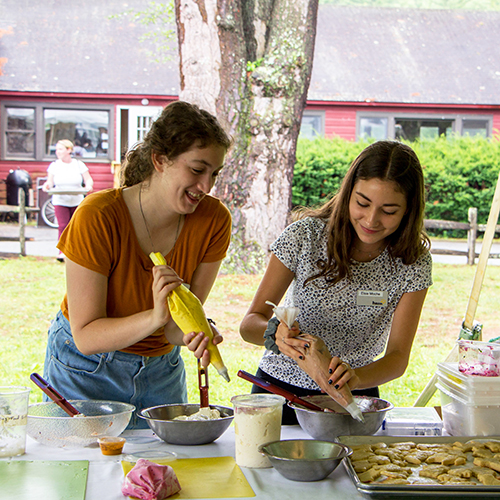 Wondering what you can do to have a smaller carbon impact on the planet… and a greater impact on your community and your own health? Food is central to our impact in the world. And food is central to Jewish life. We invite you to the Hazon Food Conference, where you can:
Develop a deeper relationship with your food and where it comes from
Partake in keynote and plenary sessions on food security, social justice, sustainable agriculture, and Jewish culinary traditions.
Lessening our food waste can make a real difference. Participate in demos and discussion-based sessions with guest chefs and food activists, focusing on food waste and how to begin to approach remedying this issue.
Eating less meat has proven to be one of the most critical actions we can take to reduce our carbon footprint. Learn how to make vegetarian recipes that can lessen your environmental impact.
The Farm Bill has a tremendous impact on our global food systems. Get an in-depth view of this critical legislation.
Learn from world-class experts including chefs, farmers, activists, artists, and community leaders in 90+ classes, demos, and hands-on workshops
You can reduce food waste in your very own kitchen! Learn how with Jodi Balis
Are you getting enough protein? Discover alternative sources of sustainable protein with entrepreneur Rachel Irons
Time to up your cooking game! Learn how to integrate medicinal edible flowers to your next favorite dish with Miche Bacher
What do you know about global health issues? Discuss the surprising decline of health in Latin America with Dan Fenyvesi
What does being Jewish have to do with what we eat? Explore how Jewish identity is shaped by our food choices with Jonathan Brumberg-Kraus
And so much more! See below for our list of presenters.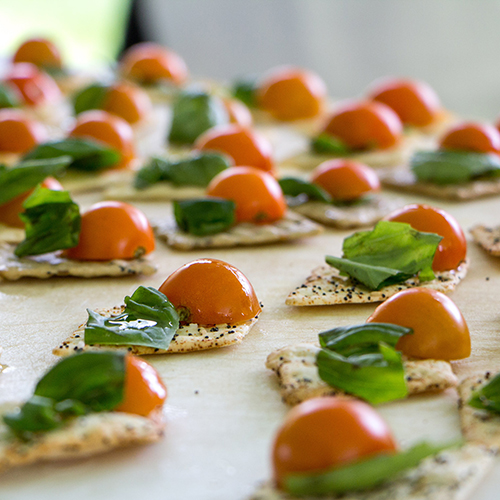 Feast on kosher, organic, ethically sourced (and delicious!) farm-to-table cuisine
Strengthen your culinary skills through hands-on, in-depth cooking workshops with leading chefs
Enjoy mouth-watering foods from featured chefs at our Outdoor Food Festival
Celebrate Shabbat in a vibrant, pluralistic Jewish community, with two options for prayer services – Traditional Egalitarian and Orthodox
Come together in community and make new connections with people of diverse backgrounds
Relish in summer in the Berkshires
Enjoy outdoor wood-fire cooking, berry picking and veggie harvesting, late-night stargazing and bonfires, swimming, boating, hiking, and other summer-fun activities in our beautiful lakeside setting
Share the learning and fun with your children ages 5-12 at the Kids' Food Conference
Kids' Food Conference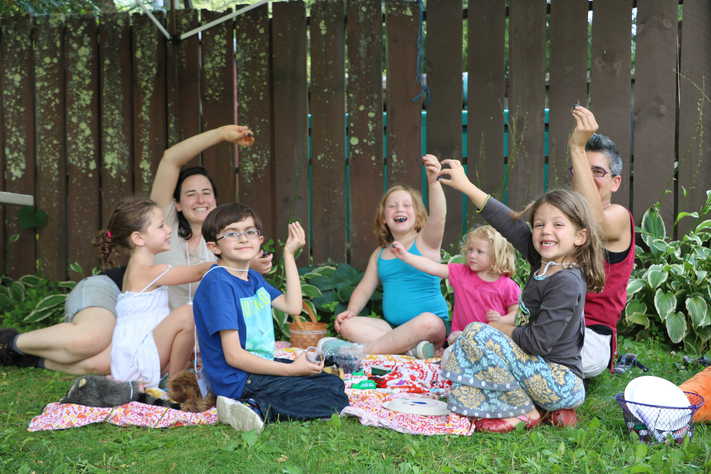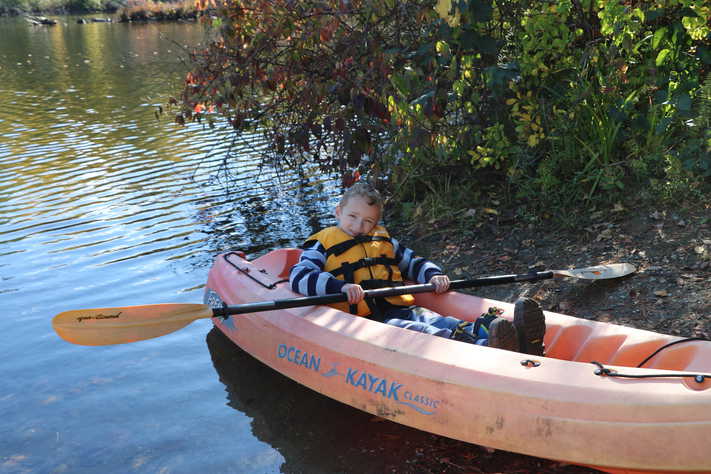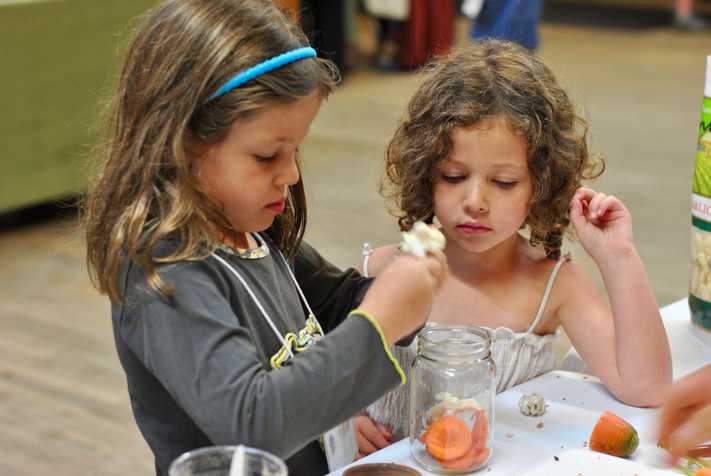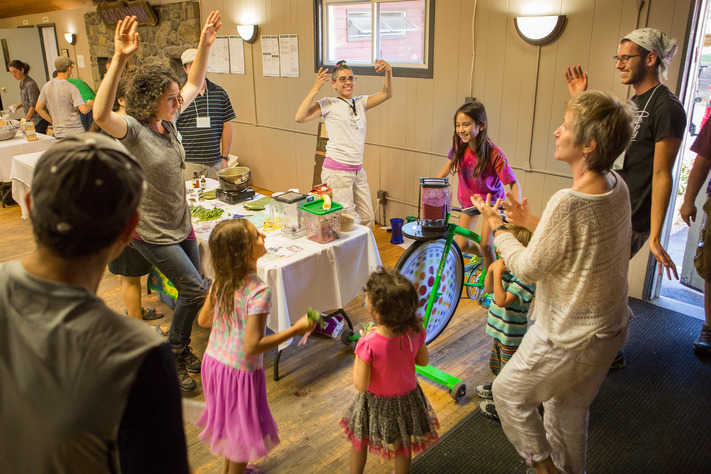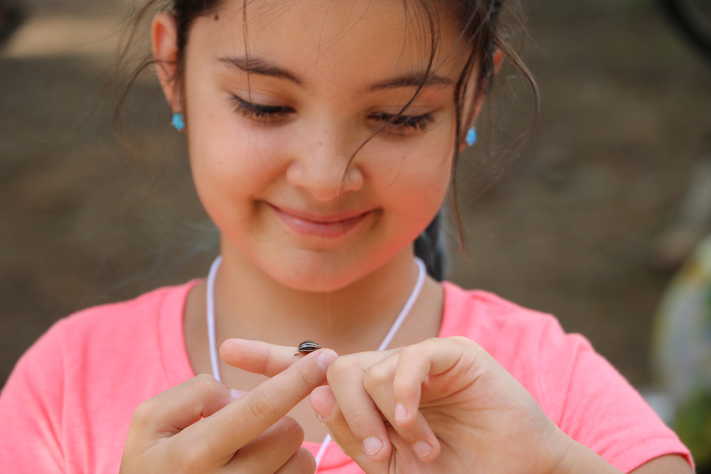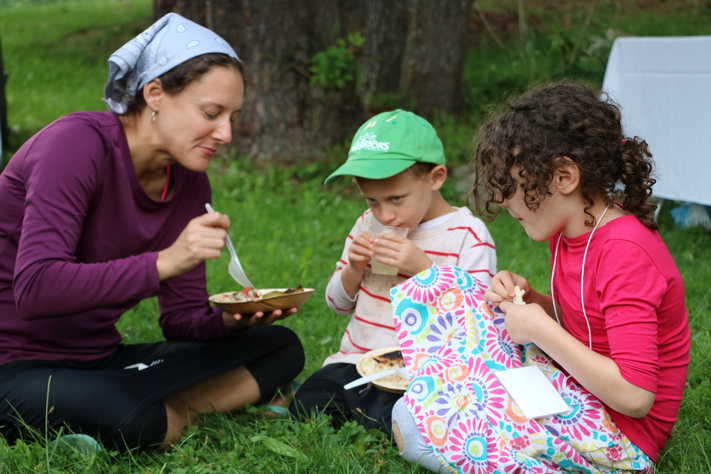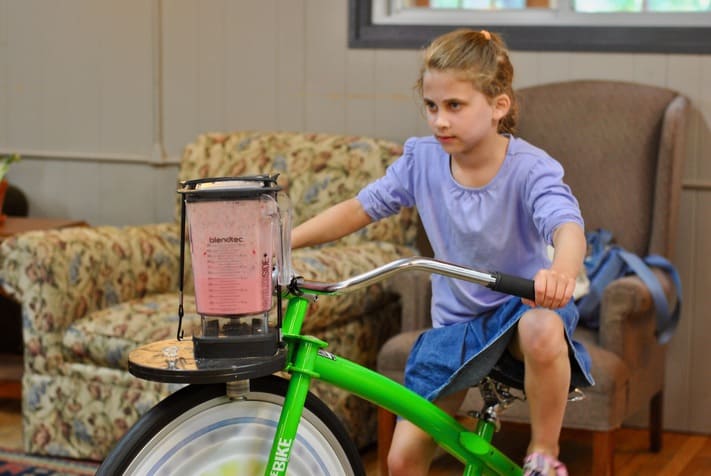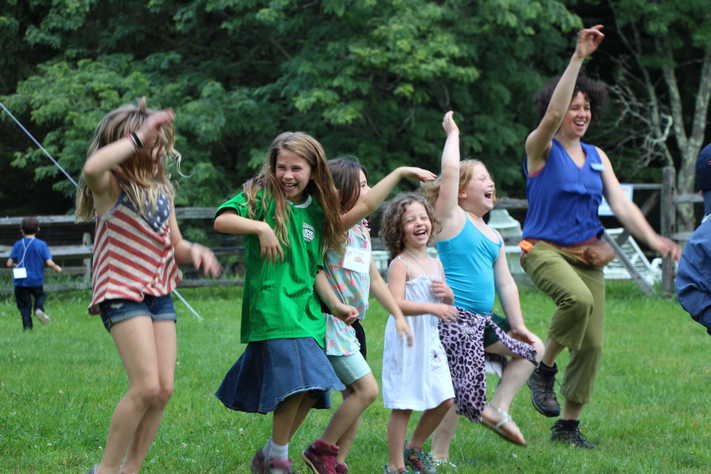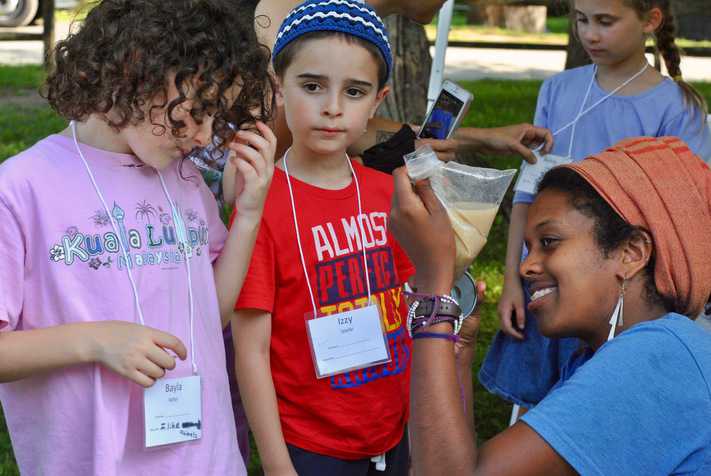 While adults and teens are participating in the Hazon Food Conference, the home of the Jewish food movement, kids ages 5-12 will be having their own memorable experience at the Kids' Food Conference!
Children will engage with field experts in dynamic and age-appropriate ways on the same topics as the adult programming, including:
Health and Nutrition
Jewish Learning, History, and Culture
Food Justice and Values
Cooking Demonstrations and DIY Projects
Hazon means "vision," and we work to create a healthier and more sustainable Jewish community, and a healthier and more sustainable world for all. In order for this work to succeed, we need young people to become involved in the movement towards a healthier food system. Youth have the power to take our society in a new direction and rethink the world into which they have been born.
It is up to us to make healthy food choices for ourselves, but in many ways, our society puts us at a disadvantage. Youth do not have the buying power of adults, yet food advertisements are filled with exciting images of junk food. How do we ingrain the knowledge of healthy snacking into our minds so it is an easy choice to go for carrots and peanut butter instead of potato chips? How do we change the larger system so school food is healthy and tastes good? How can we grow food in our homes and communities? The Kids' Food Conference will address these issues and more in a dynamic, engaging, age-appropriate way.
We are not able to offer Gan Adamah (ages 2-4) for the Food Conference. Children under the age of 5 are welcome to participate in Camp Teva with a responsible adult. 
I was amazed and inspired by Camp Teva. It went far beyond providing care to my children. It helped them connect more deeply to their food through fun, creative, and incredibly thoughtful activities.
View the 2018 kids' food conference schedule
2019 Presenters
Jeffrey Yoskowitz is a food entrepreneur and a writer who co-founded The Gefilteria, a culinary venture reimagining Old World Jewish foods best known for manufacturing its renowned artisanal gefilte fish, producing high quality dining events around the world, and offering engaging Jewish cooking classes and workshops. Jeffrey co-authored The Gefilte Manifesto cookbook (Flatiron Books, 2016), which was named a finalist for the National Jewish Book Award and a top cookbook of the year by USA Today and Epicurious. As a thought leader in food, Jeffrey's writings on food and culture appear in major publications, such as The New York Times, The Atlantic, among others. He has cooked as a guest chef at the esteemed James Beard House kitchen and was named to Forbes Magazine's 30 under 30 list in Food and Wine, as well as The Forward 50.
Yoskowitz co-authored the Detroit Jewish Food City Guide, which named Hazon Detroit as one of the top Detroit Jewish Food Experiences. View the guide here.
Susan Barocas finds the kitchen to be a place of unending creativity, personal expression and connection to her family's Jewish and Sephardic history and heritage. She is a writer, caterer and teacher of cooking to all ages for over 20 years, specializing in healthy eating and various Jewish and Mediterranean cuisines. Susan was honored to serve as the guest chef for the 2014, 2015 and 2016 White House Passover Seders. She was the founding director of the Jewish Food Experience project and its award-winning website, jewishfoodexperience.com, following several years as director of the Washington Jewish Film Festival. A member of culinary society Les Dames d'Escoffier, Susan has made numerous appearances on television and radio while her stories and recipes have appeared in the Washington Post, Moment, Huffington Post, Lilith and Tablet among others. When not in a kitchen, Susan writes and produces documentary film and consults with film festivals.
Regina Mosenkis is a culinary instructor specializing in healing cuisine for mind-body balance. She received her certification as an Ayurvedic chef from the Ayurvedic Nutrition and Culinary Training (ANACT) by Bhagavat Life in New York City. She currently teaches at Bhagavat Life under the tutelage of Chef Divya Alter of the highly acclaimed vegetarian restaurant "Divya's Kitchen" in the East Village, New York. Regina is completing her training as an Ayurvedic Health Counselor at the Kerala Ayurveda Academy. She is also a licensed holistic skin care specialist. She lives in Brooklyn, NY with her husband and 2.5-year-old sous-chef-in-training.
Jonathan Brumberg-Kraus is Professor of Religion at Wheaton College (MA). He is the author of Gastronomic Judaism as Culinary Midrash (Lexington, 2018) and has published numerous articles on Jewish food in the Proceedings of the Oxford Symposium on Food and Cookery, Studies in Jewish Civilization, and other journals, and has translated Rabbenu Bahya ben Asher's 14th century Hebrew mystical manual on food, Shulhan Shel Arba (Table of Four) into English available online.


Mark Phillips is an independent writer and researcher focused on ecological sustainability and economic democracy in local and regional food systems. He has written for the Capital Institute, Kosmos Journal, and currently with Hudson River Flows, a collaborative research and story-telling project exploring the emergence of a regenerative food economy in New York's Hudson Valley. He is a team member at Hosta Hill, a Massachusetts producer of fermented vegetables, and facilitates memorable educational experiences on food, fermentation, and human health.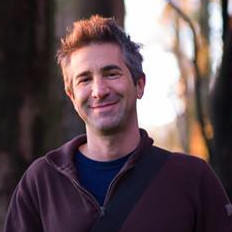 Dan Fenyvesi holds a master's Degree in nutrition from Bastyr University and received his Registered Dietitian license from Tulane University. Fenyvesi has worked extensively in Latin America. His first few trips involved studying and volunteering, while his most recent stint was – via a Fulbright scholar grant –  as a member of the faculty at Nicaragua's national university. He taught courses for students, staff, and professional nutritionists on chronic disease and weight management. Fenyvesi wrote a book, Food Sobriety, and made a documentary short, A Faustian Bargain, based on his work on obesity in Nicaragua and the USA. In addition to work in Latin America, Fenyvesi teaches college courses on Nutrition, Health, and Stress, works as a renal dietitian, and runs weight loss programs for Empowered Wellness. In the past, Fenyvesi has run similar programs for Shane Diet and Fitness Resorts, Rancho La Puerta, and Wellspring Weight Loss Camps and has worked as a chronic disease specialist in public health clinics.
Miche Bacher is a serial entrepreneur. An acupuncturist and educator, Miche works with clients on food and nutrition for a healthy lifestyle. She has also been active in establishing school garden projects and garden projects focused on underserved populations. A food writer and recipe and product developer with more than 25 years of professional experience and training she has owned her own confectionary studio and launched several products. Miche was chosen as one of the top 24 cake designers in the country and her cookbook, Cooking with Flowers, appeared on the top 10 list in the Washington Post and Chicago Sun Times. She values the peace that comes from nurturing through food. Her passion is teaching others the connection to the earth and body that comes from incorporating flowers into your diet. She wrote Cooking with Flowers to show people how blossoms could find their way to your plate in simple everyday ways with the added benefit of helping to keep our pollinators safe and boosting our health.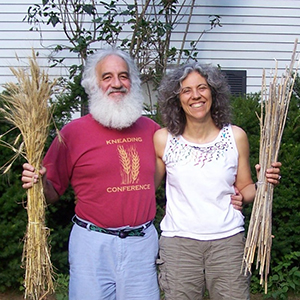 Rabbi Linda Motzkin soferet, parchment maker, and scribal artist, and Rabbi Jonathan Rubenstein, bread maker and baking teacher, have served since 1986 as co-rabbis of Temple Sinai, a Reform congregation in Saratoga Springs, New York. They were ordained in June, 1986, at the Hebrew Union College-Jewish Institute of Religion in Cincinnati, and were the first rabbinic couple to share the sole rabbinic position in a synagogue. In addition to their duties at Temple Sinai, Rabbi Motzkin serves as the High Holy Day Chaplain at Skidmore College, and Rabbi Rubenstein is Pastoral Care Director at Four Winds–Saratoga, a private psychiatric hospital.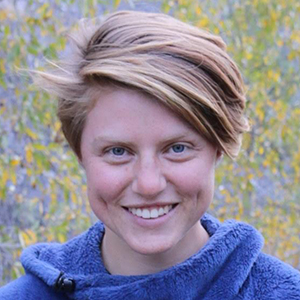 Rachel Irons grew up in Alaska and was raised by parents who instilled in her the importance of good cooking and its power to bring people together. They also made sure to bring her outside enough for her to realize what an amazing place she lived in and that it needs to be treated as such. These values were all honed in University while majoring in Environmental Studies and Ecology and Evolutionary Biology. She started Founding Foods as a way to bring all of these passions together and with the goal of becoming a net positive company.
Dr. Jon Greenberg received his bachelor's degree with honors in biology from Brown University and his Master's and Doctorate in agronomy from Cornell University. He has also studied with Rabbi Chaim Brovender at Israel's Yeshivat Hamivtar and conducted research on corn, alfalfa, and soybeans at Cornell, the US Department of Agriculture, and the University of Pennsylvania's Institute for Cancer Research. Since 1989, he has been a science teacher and educational consultant. Dr. Greenberg was Senior Editor of science textbooks at Prentice Hall Publishing Co. Previously on the faculty of Yeshivas Ohr Yosef, the School of Education at Indiana University, and the University of Phoenix, he has taught at the Heschel School since 2008. He is a frequent speaker at synagogues, schools, and botanical gardens.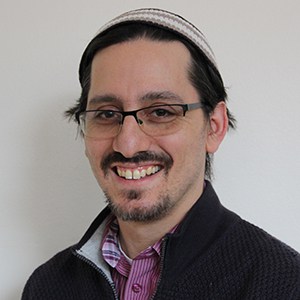 Rabbi Ezra Weinberg is a wearer of many hats. He's a community builder, camp professional, teacher of multi-faith education, and innovator of Jewish ritual. Ezra lives and works in Washington Heights with his wife and two children, and is looking to transform the YM&YWHA of Washington Heights and Inwood where he serves as the Jewish Life and Enrichment Manager. Ordained through the Reconstructionist movement, Ezra is at home in a variety of Jewish settings, from traditional to secular. He is currently a Fellow at the UJA's Ruskay Leadership Institute. Most importantly, he is a longtime Hazon ambassador as an alum of the New York Ride, the Israel Ride, and Sukkahfest.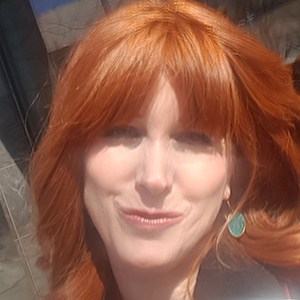 Cyndi Rand is a Jewish educator, song leader, community activist, actress, recipe developer, cookbook author/editor and creator and founder of Bubbie's Kitchen. She is currently pursuing a degree in social work and is trained in REBT and CBT theories. Cyndi proudly claims Cuba as part of her Jewish heritage. Having worked with diverse communities for many years, Cyndi firmly believes there is "room for everyone at the table". She feels that "sharing dialogue and creating sacred spaces are two of the most important credos live by and strive for" and Bubbie's Kitchen at the Y of Washington Heights is a perfect example of such a philosophy. Cyndi lives in Nassau County with her husband and five children.
Anna Hanau is CMO at Grow & Behold, the kosher pastured meat company she founded with her husband, Naftali Hanau, in 2010, where she manages the company's email, social media, promotions and events, online product catalog and product launches, as well as HR. Anna was involved for many years in the Jewish environmental movement at Hazon and Adamah, where she co-authored Food For Thought: Hazon's Sourcebook on Jews, Food and Contemporary Life with Nigel Savage, grew the Jewish CSA and Food Movements (including the Hazon Food Conference), and managed the Adamah farm. Originally from Vancouver, BC, Anna lives in Brooklyn where she works full-time at Grow & Behold and is a mom of three kids, two of whom were born at home. She makes coldbrew and waffles on a regular basis, and enjoys learning a new recipe when she has a quiet moment in the kitchen (which is rare these days), and often sings Avodat Lev during breakfast with the kids. She has a BA from the Jewish Theological Seminary's List College in Bible Studies, and from Barnard College in Urban Studies and Environmental Science, and keeps a flock of chickens (for eggs) in her backyard.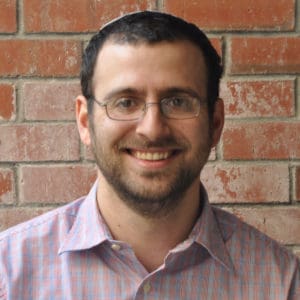 Naftali Hanau is the CEO of Grow & Behold, the Brooklyn-based purveyor of fine kosher pastured meats raised on family farms with no hormones or antibiotics. He works with farmers to produce the finest beef, rose veal, lamb, and poultry on the kosher market, and has developed an exquisite line of provisions using his own spice blends. A shochet and menaker, Naftali has learned with experts at butcher shops and slaughterhouses across the country. A pioneer in the field of educational schechita over the last decade, Naftali is frequently sought out to consult on and conduct educational kosher slaughter. He has been a judge for Masbia's ChopHunger (2015) and Jamie Geller's KosherMasters (2016). Naftali has degrees from NYU and the New York Botanical Garden School of Professional Horticulture, and has worked at Adamah. He lives in Brooklyn with his family and a flock of chickens in the backyard.

Avery Robinson is a Jewish culinary historian and educator. He wrote a thesis on kugel as a lens into Jewish identity and curated an exhibit on American Jewish foodways while completing his MA at the University of Michigan. Avery has worked in a cider mill, NYC's bougiest bagel shop, Tel Aviv's fanciest croissant bakery, built a clay oven, and baked challah for 300 in an open pit fire. Avery works as editor for the Posen Library of Jewish Culture while researching the diversity of Jewish food ways. He is a wilderness educator, an alumnus of yeshivat Hadar's year program, and an informal Israeli culinary tour guide.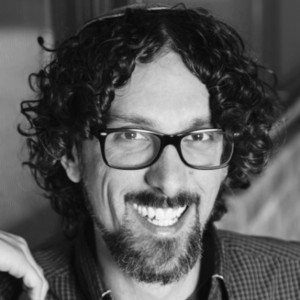 Aryeh Bernstein lives in Chicago and is a veteran Torah educator, especially in social justice frameworks. He is the Staff Educator for the Jewish Initiative for Animals and the Director of Chicago Avodah Justice Fellowship. He is an Educational Consultant to the Jewish Council on Urban Affairs, Coordinator of Mishkan Chicago's Social Justice Beit Midrash, Founding Director of the Hyde Park Teen Beit Midrash, and a Senior Editor of Jewschool.com. He has taught at Hadar, Drisha, and communities and campuses around the country and Israel and has studied at Columbia University, JTS, YU, YCT, and, for seven years, at Yeshivat Maale Gilboa.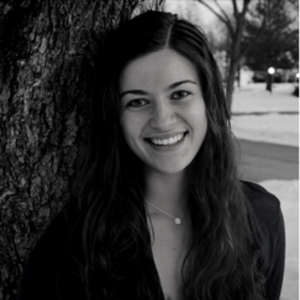 Ilana Braverman serves as Program Associate for the Jewish Initiative for Animals (JIFA) and Program Manager with JIFA's parent organization, Farm Forward. She holds a Master's degree in Animals and Public Policy from the Cummings School of Veterinary Medicine at Tufts University, and previously served as Program Associate for a Jewish animal welfare organization, the Shamayim V'Aretz Institute. Ilana's work with JIFA involves working with Jewish institutions to assist them in sourcing higher welfare animal products and creating more sustainable menus and food policies to help them align their food choices with their Jewish values.

Shani Mink grew up in suburban New Jersey, playing in the woods with her brother, biking with her father, and visiting farms with her mother. Shani has been working in and around agriculture for five years: as a farm educator at Eden Village Camp, while managing St. Mary's College of Maryland's Campus Community Farm, as an Adamah Fellow at Isabella Freedman Jewish Retreat Center, and while completing a permaculture design course at Hava & Adam. She was a member of the first JOFEE Fellowship cohort, working first at Pushing the Envelope Farm and then the Pearlstone Center. Shani continues to work as Animal Manager & Farm Steward at Pearlstone. When not tending to fields or furry and feathered friends, Shani works with her good friend Sarah Seldin to fill the need for an inclusive, international network of Jewish Farmers.

Janna Siller leads the Adamah crew in growing organic vegetables for CSA distribution, value-added production, Isabella Freedman food service, and donations, while maintaining the fields as resonant learning space for fellows and visitors. She teaches classes on practical farming and gardening skills as well as classes that explore the big picture systems, policies and issues that shape what we eat and how it is grown. Janna lives in Falls Village with her daughter Tzuf and their cats.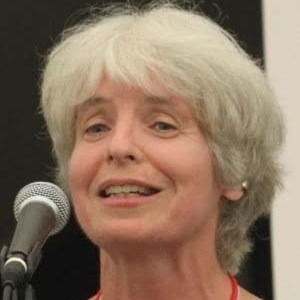 Rabbi Regina Sandler-Phillips, MSW, MPH, is the executive director of WAYS OF PEACE Community Resources, which renews justice and kindness across lines of diversity and throughout the life cycle. She has been involved in food justice issues for more than 40 years, and for two years directed one of the largest interfaith emergency food programs in NYC. Rabbi Regina is the editor of Generous Justice: Jewish Wisdom for Just-Giving and the author of Counting Days: From Liberation to Revelation. Her work has guided caring community development from New England to the Texas/Mexico border to New Zealand, and has strengthened coexistence among Jews, Muslims, and Christians in Egypt. She has been featured in The New York Times, Earth Island Journal, The Forward, Tablet Magazine, The Jewish Week, and in the books Parting Ways and Saying Goodbye to Someone You Love.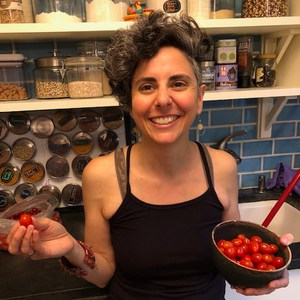 Jodi Balis is a food ritualist, personal chef, food intuitive, dietitian, educator and Mikvah Guide. She worked on hunger and food insecurity in the non-profit sector for 15 years, cooking and gardening with underserved communities and supporting efforts to achieve access to healthy food in the Washington DC Metro Area. Currently, Jodi co-creates food ritual with those in life transition, and leads health and wellness programming for women, integrating food, cooking and Jewish Spirituality. Jodi is also chef instructor at the George Washington University Medical School's Culinary Medicine Program, where she teaches medical students about healthy cooking and eating.

Liz Rueven is Founding Editor of Kosher Like Me, a food blog and resource for those who love to cook seasonally. Liz has made numerous appearances on WTNH, CT TV, sharing her passion for all things local and Jewish. In 2017, she received the Gil Marks Memorial Award, a peer nominated recognition of her as a mentor and a support for others in the Jewish culinary world. She is a board member of the Westport Farmers Market, a passionate cooking instructor and irrepressible locavore.

Rabbi Hanania Cohen, in pursuing the highest form of education, graduated with a master's degree in Science of Oriental Medicine (MSOM) from Dongguk University in L.A. winning the Outstanding Clinic Intern Award. He accomplished all requirements for the National Certification Commission for Acupuncture and Oriental Medicine (NCCAOM), receiving his certification as Diplomate of Acupuncturist and later his license to practice acupuncture in the state of Colorado.
Sara M. Gardner is a food historian and researcher specializing in the culinary heritage and cultural identity of the Sephardic Jews. An alumna of Tufts University, she currently works as the Collaboration Manager for the Boston-based Jewish Arts Collaborative, after serving as the Associate Director of Young Adult Programs at Hebrew College. Before working as a Jewish communal professional, Sara conducted research on Sephardic Jewish culinary history and identity in Madrid, Spain as a Fulbright Scholar. A presenter at a variety of international food conferences, including the Oxford Symposium on Food & Cookery, Sara is also the creator and head blogger of Boka Dulse and the author of The Rosh Hashanah Seder Cookbook: Stories and Recipes from the Reform Jewish Community of Madrid, available for purchase on Amazon.
Joshua Frisbie is a permaculturalist, nutritionist, and agricultural and natural land development consultant working on Salt Spring Island in British Columbia, Canada. He is currently the Head Gardener at Hasting's House, a Relais and Châteaux Hotel whose mission is to support local and sustainable food systems and provide world-class service. Joshua has spent the past five years developing an organic farm-to-table program for the hotel's fine dining restaurant and bistro. He is also an avid wild-crafter working to raise awareness of the Pacific Northwest's rapidly disappearing rainforest and medicinal ecosystems. 
Ari Miller Ari's culinary roots were laid during a decade spent living in Tel Aviv. Following a year as the food writer for The Jerusalem Post, he transitioned into the professional kitchen by way of a tiny, little deli connected to The Basta and then moved to the kitchen at The Minzar, Tel Aviv's legendary 24-hour bar. While there, he learned food preparation from Eastern European classics (sausages, pickling, fermenting), to North African cuisine (whole animal use), and Middle Eastern standards (hummus, spices, salads). Ari then went on to work for chef Rima Olvera, serving as opening line cook and then as sous chef at Olvera's Oasis.
Back in Philadelphia, Ari worked for chefs Michael Solomonov and Eli Kulp, before starting his own private dining service, Food Underground. He consulted to open the kitchen at Philadelphia Distilling and served as the resident chef for a season at Lost Bread Co.
On February 1, 2019 Ari opened Musi, a 30-seat BYOB in Pennsport, named for his legendary fishmonger in Tel Aviv's Carmel Market. Serving "relationship cuisine," the food at Musi is an expression of the relationships a chef has with their farmers, mongers, butchers, and forragers.
Since opening, Musi has been included on Eater's "16 Best New Restaurants in America," Philadelphia Magazine's "50 Best Restaurants in Philadelphia," and on Eater Philly's "The 38 Essential Philadelphia Restaurants." Ari was also named best chef in Philladelphia Magazine's "Best of Philly 2019."  
Hazon Food Conference in the News
What is the Hazon Food Conference? (1:36)
Hazon Food Conference 2019 Teaser (1:04)
Hazon Food Conference 2019 (0:32)
Hazon Food Conference Teaser (0:21)
 Follow the Hazon Food Conference on Facebook!
Scholarships
We strive to make our retreats affordable to everyone.
We believe retreats are important experiences to be shared. Inclusiveness is one of our core values. We strive to ensure that our retreats are as financially accessible as possible. The Tamar fund makes that aspiration possible. The Tamar Fund is in loving memory of Tamar Bittelman z''l.
Please be sure to read the application guidelines in the form below