Feb 24, 2017 - Feb 26, 2017
Isabella Freedman Jewish Retreat Center, Falls Village, CT
Join spiritual leader and founder of Romemu, Rabbi David Ingber, for an immersive kabbalistic weekend in the woods. Connect with fellow seekers and delve into ancient sacred texts to discover their practical applications. Practice mystical contemplation and prayer as you draw peace from the beauty of the natural setting. Participants will come away with spiritual techniques to discover calm and balance amidst the complexities of contemporary life.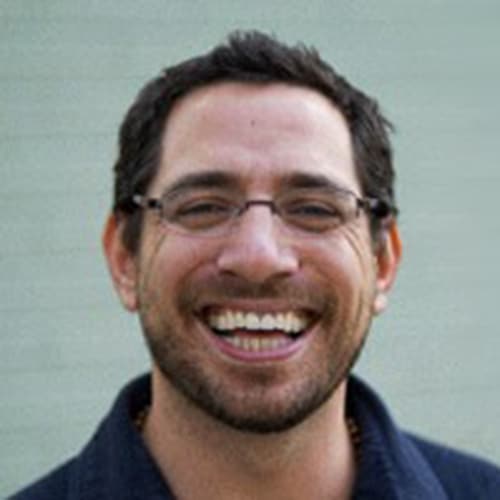 Rabbi David Ingber was named by Newsweek as one of 2013's top 50 most influential rabbis in the United States as well as by The Forward as one of the 50 most newsworthy and notable Jews in America. He promotes a renewed Jewish mysticism that integrates meditative mindfulness and physical awareness into mainstream, post-modern Judaism. A major 21st Century Jewish thinker and educator, his rich perspective, open heart and mind, and full-bodied approach to Jewish learning has brought him to speak throughout the United States and worldwide throughout Canada, Europe and Israel.
Rabbi David's distinct approach to Torah, rabbinical teaching, and ritualistic practice is informed by his own personal seeking and learning from a wide cross-section of sacred traditions and faiths. He is enlightened by Jewish mysticism and Chassidut, fusing these beliefs with those of other ancient philosophies and world views. Particular influences include 18th Century Kabbalist and Founder of Chassidut, Rabbi Yisrael Ba'al Shem Tov; the great 19th Century Ishbitzer Rebbe, R. Mordechai Leiner; and leading 20th Century thinkers from Kabbalist, Rav Abraham Isaac Kook to psychologist, Carl Jung.
Rabbi Ingber has taught at such eminent institutions as the Academy for Jewish Religion, Columbia University, CUNY, Jewish Theological Seminary, Limmud LA, New York University, the 92nd Street Y, Pardes, The Skirball Center at Temple Emmanuel, and Yeshivat HADAR. He sits on the Board of Directors of Aleph and Synagogue 3000 Next Dor's Working Group of Sacred Emergent Communities where he continues to teach.
Raised Modern Orthodox in New York, Rabbi David studied at several distinguished yeshivot in Jerusalem and New York including Yeshiva University, Beit Midrash L'Torah, Yeshivat Chaim Berlin, and Yeshivat Chovovei Torah Rabbinical School. He also studied philosophy, psychology and religion at New York University. Reb Zalman Schachter-Shalomi, founder of Renewal Judaism, ordained Rabbi David in 2004. Prior to founding Romemu, Rabbi David was Rabbi-in-Residence at Elat Chayyim Retreat Center.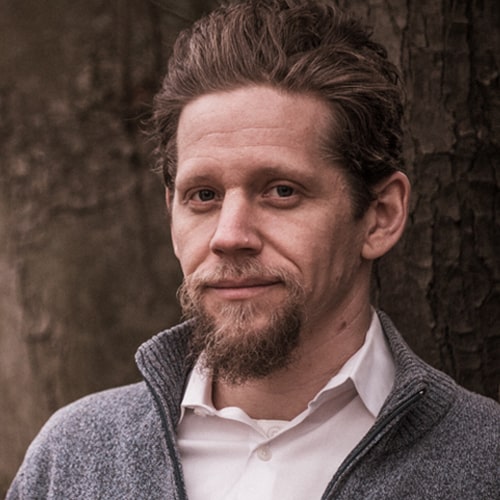 Shir Yaakov
is a singer, composer, designer, producer, teacher and Aba.
Shir Yaakov engages Jewish, multi-faith, and non-affiliated people around the world, building spiritual communities, facilitating and inspiring communal music, and helping people connect with their inner wisdom and truth. He works in formal and informal educational settings as a spiritual leader, teacher, and musician.
Shir Yaakov, his partner Emily, and their two daughters live in New York's Hudson Valley, where they are helping to weave the Kol Hai community. Kol Hai's Shabbat and Holiday gatherings draw upon Shir Yaakov's extensive experience as a musician and reflect his unique ability to blend ancient and emerging wisdom to create a spiritual cultural Judaism that is contemporary, alive, and innovative. The music-filled, joyful experiences are held in and around New Paltz, NY and are open to all.
Shir Yaakov has recorded and released four albums of original music and co-founded and performs with The Darshan Project. His song "Broken-hearted" recently won the Jewish Daily Forward's 2016 Soundtrack of Our Spirit songwriting contest.
Professionally, Shir Yaakov has served as Creative and Music Director for Romemu, New York City's largest Renewal synagogue; Director of Engagement at ALEPH: Alliance for Jewish Renewal; ritual consultant for Eden Village Camp; and visiting faculty at Hebrew College and the Academy for Jewish Religion-NY.
He is a student in the Rabbinic and Spiritual Direction tracks of the ALEPH Ordination Program, a Wexner Graduate Fellow, and serves as a Spirit Holder on the Zen Peacemakers' Bearing Witness Retreats in Auschwitz-Birkenau.
Rates start at $355 per person and include all programming, lodging, and meals. Click the "register now" button above for information, room rates, and to register online.
Online registration is for full credit card payments only. You will receive a confirmation email once you have registered and made a payment online or by phone. If you do not receive the confirmation email within 24 hours of registering, please call us at 860.824.5991 x0.
We strive to make our programs affordable to everyone.
ARRIVAL AND DEPARTURE
Check-in is from 2 to 5 pm on February 24, 2016, followed by Shabbat candlelighting, services, and dinner. Check-in is located in the Main Building — the big red building in the middle of campus. You must be checked out of your room by 10 am on the day your retreat ends. The retreat will come to an end after lunch on Sunday.
PARKING
There are two parking lots: one next to the tennis court by the main entrance, and one by the barnyard on the other end of campus. There is also accessible parking located across from the Main Building.  Please do not park on the grass anywhere on campus.
TRANSPORTATION
For those coming from the New York City area, we are conveniently located just half an hour from Wassaic Train Station, the last stop on the Harlem Line of the Metro North. We offer a shuttle service from and to the Wassaic station at the following times:
2:03 pm on Friday from Wassaic Train Station to IF
4:03 pm on Friday from Wassaic Train Station to IF
1:30 pm on Sunday from IF to Wassaic Train Station
You will have the opportunity to sign up for shuttles when you register. If you have already registered but still need to sign up for a shuttle, please call (860) 824-5991 ext. 0 at least a week before the start date of the retreat to reserve your spot. For those of you driving, please see our website for directions to IF.
RIDESHARE
Help to reduce the environmental impact of car trips to and from Isabella Freedman by checking out our carpool initiative! Upon registering, you will receive access to a rideshare board to help connect you with fellow retreat participants. Offering a ride in your car will help reduce carbon emissions, cut down gas costs and make new friends! If you are looking for a ride, adding yourself to the wait list (on the right hand side of the page) is the best way to be notified when movements occur. A link to the rideshare board is included in your registration confirmation email.
KASHRUT POLICY
One of our mashgichim (kosher supervisors) must pre-approve all food items that enter the designated dining spaces. If you plan to supplement our delicious, healthy, farm-to-feast meals, your items must be completely sealed in original packaging. Unapproved food and drinks may be enjoyed anywhere on campus besides our dining spaces.
PACKING LIST
You may want to bring:
Over-the-counter and/or prescription medications
Toiletries
Flashlight
Chargers for electronic devices
Sun protection (sunblock, sunglasses, a hat)
Rain gear (a jacket and/or umbrella)
Ritual wear
Comfortable, loose-fitting clothes for yoga
Closed toe shoes
Hiking boots to enjoy our many trails
Snow shoes and snow boots for hiking in the winter
Long underwear, wool socks, a hat that covers your ears (or a hat plus ear muffs), a heavy winter coat, thick warm gloves, and a scarf in the winter.
We provide:
Toiletries like deodorant and toothpaste for sale in the bookstore
Extra kippot and tallitot, in addition to siddurim
Yoga mats, blankets, and blocks
Heat and A/C in all guest rooms
Linens and towels in all guest rooms
Alarm clocks in all guest rooms
Check out our Frequently Asked Questions.