Aug 24, 2021 - Aug 29, 2021
Camp Isabella Freedman will be back in person this summer!
Isabella Freedman Jewish Retreat Center has been offering annual summer camp experiences for adults since 1956. We are honored to continue this tradition for adults and their families by providing you with a warm and welcoming atmosphere for one of the best summer vacations you'll ever have.
Head to the Berkshires to enjoy 400 acres of summer-filled fun. Whether you want to take a boat out on our private lake, go for an afternoon swim in the pool, explore miles of nature trails, or visit the animals (and vegetables) on our farm, Camp Isabella Freedman has something for you! Roast marshmallows at a lakeside campfire, sing and dance your heart out, and enjoy fascinating films.
Covid prevention measures will be in place, including required vaccination of all guests and more outdoor activities.
registration rates program details covid procedures
Isabella Freedman is Jewish summer camp for adults. What an amazing feeling to have traveled to so far… only to feel like I was arriving home!
Registration Rates (5 nights, Tues-Sun)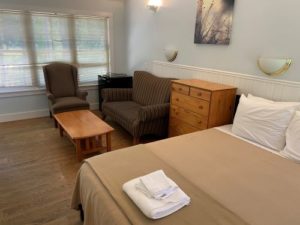 Important: if you choose a double occupancy lodging option, you either need to tell us who you wish to stay with, or we will assign you a roommate.
Standard Plus double occupancy: $1330 | single : $1890
Basic housing double occupancy: $930 | single: $1290
Dormitory-style double occupancy: $780
Note: Our housing options have been simplified from prior years. Standard plus rooms have private bathrooms. Basic rooms have a single bathroom shared between two rooms. Dorm rooms have bathrooms and showers down the hall.
Programming
Classes and Activities: Throughout the week, the following types of programs will be offered.
Arts & Crafts include beading, fused glass, and painting
Lecture series and lively discussion groups on current events
Campfires and nightly films
Movement and mindfulness classes such as Tai Chi, Zumba, and hiking
Torah Yoga with Diane Bloomfield
Activities unique to Isabella Freedman, including pickling, challah baking, and farm tours
Meals: We will serve three meals each full day of your stay. Only dinner will be provided on your arrival day and breakfast on your departure day. Our kitchen and dining room are glatt kosher under supervision of the Hartford Kashrut Commission. Please indicate any special dietary needs when you register. Each guest room / suite is equipped with a mini-fridge.
Prayer Options: We will be holding spirited services on Friday night and Saturday morning over Shabbat. We hope to hold both an Orthodox and Traditional Egalitarian service, although we will determine the nature of our davening based on the needs of our participants.
Health and Safety
Guest Conduct: Each guest will be required to be fully vaccinated by August 10th (two weeks prior to the start of the retreat). We will also be asking all guests to sign a waiver and questionnaire regarding our COVID-19 practices and your potential exposure or recent symptoms. We ask that everyone acknowledge a set of guidelines, including being aware of current policies and guidelines regarding mask wearing.
Meals: Meals will be served from our buffet inside our dining room, with outdoor dining options for those who prefer. We will ask that guests wear masks while at the buffet for the safety of our staff and other guests.
Mobility Expectations: Isabella Freedman Jewish Retreat Center is an appropriate environment for physically active older adults. Our expectations for campers include:
You're comfortable on your feet walking around camp for about ¼ mile. Be able to walk up slight inclines, on uneven dirt, grass and paved paths.
You can carry or roll your own luggage over uneven pavement to your room.
An able companion must accompany campers requiring help. This person is entirely responsible for providing assistance. If you have concerns about the physical demands of our camp, please contact us.
Cancellation Policy
If Hazon cancels for any reason we will refund your money in full. If you get sick and are unable to attend we will refund your money in full.
You are able to cancel your reservation until August 10 without penalty. If you cancel within 14 days of Shavuot the fee is non-refundable. If you have to leave early or arrive late, there are no refunds.
Camp Isabella Freedman Staff
Details on individual teachers are coming soon.

Miki Raver and Marty Perlmutter are delighted to be Co-Directors of Camp Isabella Freedman.
Miki Raver has been a Jewish communal professional for decades, including as National Membership Manager for Hadassah, Group Leader, 92nd St. Y, Director of Lifelong Learning, Marin Jewish Community Center. She previously served as Director of Senior Programs at Isabella Freedman in 2008-09. Miki is the creator of Shekinah Circles, a gentle and powerful group process that facilitates connection with the voice of Inner Wisdom. She is the author of She is Wisdom: A Celebration of the Feminine Divine and her critically acclaimed book, Listen to Her Voice: Women of the Hebrew Bible, a Jewish bestseller. She graduated from Emerson College.
Marty Perlmutter has worked in media for over four decades, producing and creating award-winning traditional and new media, teaching and consulting. He built popular video exhibits at the Boston Museum of Science, Lawrence Hall of Science, and New York Hall of Science. Since 2012, he has worked on the campaign to save Africa's elephants using social media to reduce demand for ivory. He is a graduate of Harvard College.