Jul 5, 2020 - Jul 11, 2020
In light of the current state of the world, we have made the decision to host Camp Isabella Freedman as a virtual/online retreat this year.
Online Jewish Summer Camp for Adults
There is a lot going on in the world right now and some things are making it more difficult to connect. Hazon is happy to announce that we are running a virtual Camp Isabella Freedman this year, so that everyone in our community can spend some much needed time with their friends and family. We have been coming to Isabella Freedman every summer for many years, and we won't let anything stand between us and the magical connections we get at Camp.
When you register, you will receive a Camp schedule and a Zoom link which you will use to guide you through Camp this year. Tech support is available!
A tentative schedule is below. For most the up-to-date schedule, register today!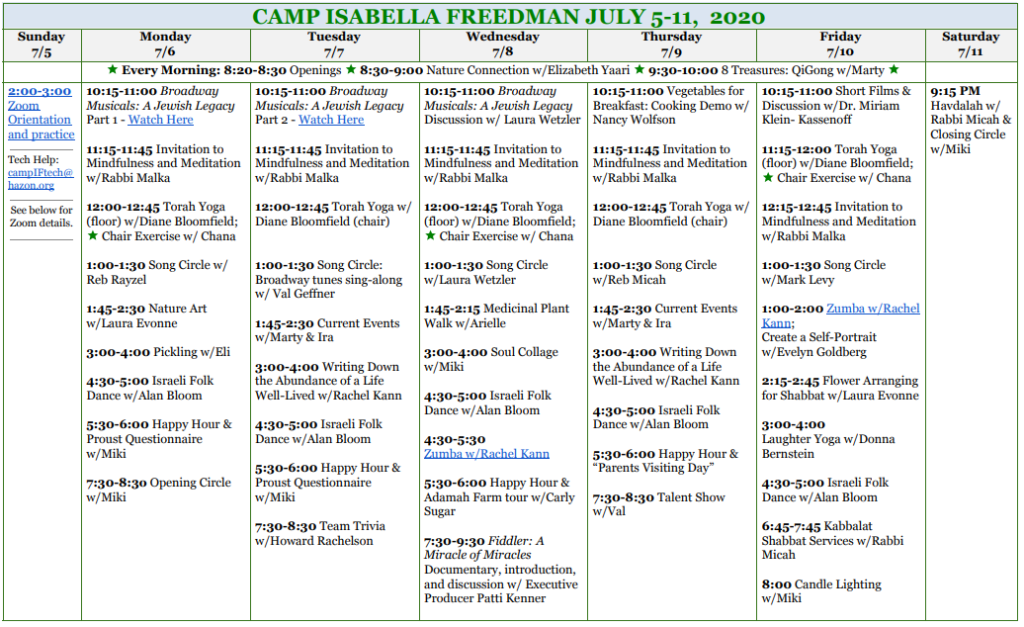 Camp Isabella Freedman Staff
Directors

Miki Raver and Marty Perlmutter are delighted to be Co-Directors of Camp Isabella Freedman.
Miki Raver has been a Jewish communal professional for decades, including as National Membership Manager for Hadassah, Group Leader, 92nd St. Y, Director of Lifelong Learning, Marin Jewish Community Center. She previously served as Director of Senior Programs at Isabella Freedman in 2008-09. Miki is the creator of Shekinah Circles, a gentle and powerful group process that facilitates connection with the voice of Inner Wisdom. She is the author of She is Wisdom: A Celebration of the Feminine Divine and her critically acclaimed book, Listen to Her Voice: Women of the Hebrew Bible, a Jewish bestseller. She graduated from Emerson College.
Marty Perlmutter has worked in media for over four decades, producing and creating award-winning traditional and new media, teaching and consulting. He built popular video exhibits at the Boston Museum of Science, Lawrence Hall of Science, and New York Hall of Science. Since 2012, he has worked on the campaign to save Africa's elephants using social media to reduce demand for ivory. He is a graduate of Harvard College.
Camp Counselors
Teachers
Alan Bloom, Folkdance Teacher, has taught and led Israeli Folk Dancing since 1962, leading a total of more than 5000 dance classes, performances and individual sessions with groups of all ages and at all levels. He particularly enjoys teaching traditional Israeli folk dancing for beginners. 
Arielle Aronoff leads immersive, experiential education programs for youth and adults alike in the forests and fields of New England, and trains educators in Jewish Outdoor Food Farming Environmental Education.
Chana Flikerski, Chair Exercise teacher, was born in Israel. She is a mother of three adult children and a grandmother of a six-year-old girl named Georgia. She has been a French teacher at a private school throughout her career and is passionate about Middle Eastern dance.
Diane Bloomfield is the creator of Torah Yoga and author of the book Torah Yoga: Experiencing Jewish Wisdom through Classic Postures. She is currently working on her new book, Playing with Fire: Secret Torah Doorways to the Inner Self. She lives in Jerusalem where she teaches Torah and Torah Yoga classes live and on the web. Over the past thirty years Diane has taught in many settings in the United States and abroad, including at the Isabella Freedman Jewish Retreat Center. Diane has been learning Torah in Israel since the mid-eighties and is a certified Junior level Iyengar Yoga Instructor and a Phoenix RisingYoga Therapist. For more see http://torahyoga.com/
Elizabeth Yaari uses art and play to connect deeply to nature and the Torah. She recently moved to Colorado to create Night Owl Food Forest for food security for the town of Paonia and its visitors.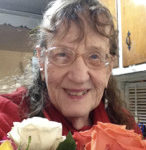 At the age of 43, Evelyn Goldberg graduated from Thomas Jefferson University with a degree in Nursing. Evelyn has written several articles which have been published in nursing journals, including, "When Your Patient Requires a Kosher Diet." She has been giving presentations on health topics for 33 years, and enjoys helping people to attain and maintain as high a level of wellness as possible. Before becoming a Registered Nurse, Evelyn taught Sunday school for 28 years. She also taught Arts & Crafts and Woodshop at children's summer day and sleep-away camps. At 58 years young, Evelyn became a Glassblowing Artist, specializing in Flameworking, Fused Glass, and Stained Glass. Evelyn has been married to Bill for 56 years. They have 5 grandchildren and 2 two great-grandchildren. This is Evelyn's 9th summer at Isabella Freedman Jewish Retreat Center. She usually teaches us to make creative Fused Glass pendants and earrings using beautiful dichroic glass.
Howard Rachelson is a long time educator in mathematics, and a long-time creator and host of Trivia Café events, parties, and fundraisers throughout the USA. He is happily married for many years to Evi Rein from Basel, Switzerland. They have two children, Melanie and Gadiel, and live in San Rafael, CA. They love to travel the world as much as possible, and have been to 92 countries so far.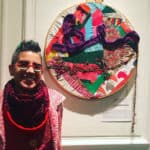 Laura Evonne Steinman is a community artist, educator and activist based in central Massachusetts. She has been leading arts and other programming at Isabella Freedman for over a decade.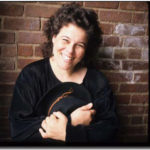 Laura Wetzler, Performer/Lecturer "Social Justice and the American Musical," 7/9-12, has been a treasured presenter at Camp Isabella Freedman for many years. Laura is an ASCAP Award-winning singer-songwriter who tours in over 150 concerts and lectures each year, singing critically-acclaimed Contemporary Folk / Americana originals, World Jewish Roots Music in Hebrew, Yiddish and Ladino (Judeo-Spanish) and the great classics of American songwriting.
Rabbi Malka Mittelman received ordination from the Los Angeles Academy for Jewish Religion in 2006. She has practiced and taught yoga and meditation for many years. Growing up in the San Francisco Bay Area, in a family deeply connected with Reform Temple Beth Am of Los Altos Hills, and UAHC Camp Swig, she started college at Brandeis University, completed her B.A. in Fine Arts at UC Berkeley in 1978, and enjoyed two years of graduate school of hard knocks learning film post production in Manhattan, before moving to Los Angeles and diving into her first career as a film editor.  Details of this part of life are available via IMDB, under the name Gina Mittelman.  While in her final year of studies for the rabbinate, she was offered a position of spiritual care counselor at Skirball Hospice, a program of the Los Angeles Jewish Home. Rabbi Mittelman continues to appreciate hospice work as a natural calling, rounded out with teaching yoga and mindfulness meditation.
Micah Becker-Klein serves as rabbi to the Community Havurah in Delaware and Congregation Beth El Bennington, Vermont. He has served as rabbi at Camp Isabella Freedman beginning in 2015. A multi-instrumentalist, he has solo recordings "Walking Humbly" (2003), "Kosherdawg" (2016), and as an original member of "Shabbat Unplugged," with Rabbi Geela Rayzel Raphael, they helped produce the Reconstructionist Passover recording "A Night of Questions" (2001). With a love of roasting great coffee with great standards, he is the founder of "Roasting Rabbi Coffee." Micah is an expert in the field of Kosher food as a mashgi'ach, and specialist in "micro-shechitah." He acted as assistant editor for the High Holy Day Prayerbook "Kol Haneshamanh" published by the Reconstructionist Press. He is married to Rachel and is father to Sophie and Reuben. More information is at rabbimicah.com and roastingrabbi.com

Miriam Klein Kassenoff fled Nazi Europe, Kosice Slovakia, as a small child in 1941, along with her parents and infant brother. Dr. Klein Kassenoff has a degree in English and has taught World Literature, English Literature , American Literature and Essays for over 30 years. Miriam teaches as an adjunct professor at the University of Miami and has led Lunch N Learn discussions on various topics of interest and will bring her critique and discussion skills, using film clips on various topics of human interest, aging gracefully and humorous anecdotes about life as we live it today to the Isabella Freedman Center this summer. Miriam is Education Consultant to the Miami Dade County Public Schools, has served as Professor for the Melton Adult School of Learning in Miami Florida and often leads interesting, engaging discussions based on short meaningful films as she will in her class.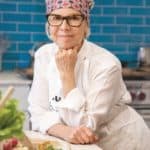 Nancy Wolfson-Moche , CHHC, RYT, is the founder of you are because you eat. She coaches, blogs, crafts curricula and recipes, teaches health, wellness, culinary arts and culinary medicine to students of all ages. Nancy presents eating as a sacred practice, creating edible art, symbolic meals and menus infused with meaning and ritual. She is a certified practitioner of macrobiotics, yoga and Torah yoga. Her first book, Vegetables for Breakfast from A to Z, was released in June of 2020 and is available through amazon, Itasca books and local bookstores. For more about Nancy and her virtual classes, visit her website at www.youarebecauseyoueat.com.
Patti Kenner, Presenter, Back to Berlin, 7/15, Producer of the documentary Defiant Requiem, Patti was also the executive producer of Ahead of Time: The Extraordinary Journey of Ruth Gruber. She runs Campus Coach, a charter bus company. Patti works for social justice with an emphasis on the fate of Holocaust survivors. She is personally dedicated to improving their lives. Patti is on the board of numerous philanthropic organizations. This is her 4th summer presenting quality documentaries at Camp Isabella Freedman.
Rachel Kann, Zumba and Spoken Word Teacher-Performer, is a poet, dancer, shamanic apprentice and currently a Kohenet trainee. Rachel is a 2019 Institute for Jewish Creativity WORD Grant recipient and Inquiry Fellow. Her latest book, How to Bless the New Moon, is forthcoming in fall of 2019 on Ben Yehuda Press. She's the author of the kids' book, You Sparkle Inside, and she was the 2017 Instructor of the Year at UCLA Extension Writers' Program. Visit her at rachelkann.com
Rabbi Rayzel Raphael, Drum Circle Leader and performer is an "unorthodox" rabbi with many talents. She has been the spiritual leader of three congregations, served as a chaplain and is an award-winning songwriter/liturgist with five recordings to her credit. Rabbi Rayzel has a private practice in Philadelphia where she counsels couples and helps them prepare for life cycle ceremonies. Ordained at the Reconstructionist Rabbinical College, she studied Religion at Indiana and Brandeis Universities and in Israel at Pardes and at the Hebrew University. Rabbi Rayzel is a visionary artist with soul. Her most recent creation is a deck of papercut Shechinah Oracle cards researched from Jewish texts.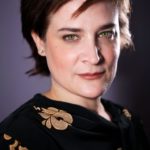 Valerie Geffner is a multi-dimensional artist. A Graduate of the Theatre department of The Juilliard School, Valerie has appeared on tv, broadway, many independent films, commercials and voice over work. She is also a performance coach and has taught performance coaching at The Long Island High School of Performing Arts. She is a visual artist , expresses herself with mixed media. She has written and produced her pop opera "antenna" which is on spotify and itunes. Currently working on new music and a theatre piece.