Jun 29, 2022 - Jul 17, 2022
Registration for Camp Isabella Freedman is Open!
Head to the Berkshires to enjoy 400 acres of summer-filled fun, geared towards adults 55 and older. Spend a week boating on our lake, swimming in the pool, exploring our nature trails or attending classes. We'll have arts and crafts, dance and movement, memorable films, talent shows, campfires and lakeside happy hours.
This year we will be offering two separate weeks for Camp Isabella Freedman. The first will be from Tuesday, June 29-Tuesday, July 5, and the second will be from Tuesday, July 12- Sunday, July 17.
Isabella Freedman Jewish Retreat Center has been offering annual summer camp experiences for  senior adults since 1956. We are honored to continue this tradition for adults by providing you with a warm and welcoming atmosphere for one of the best summer vacations you'll ever have.
We look forward to seeing you there!
registration rates program details covid procedures
Isabella Freedman is Jewish summer camp for adults. What an amazing feeling to have traveled to so far… only to feel like I was arriving home!
We are improving our systems! Please use this temporary phone number during our transition to a better telecommunication system: 212.644.2332 then press 3.
Registration Rates
Important: if you choose a double occupancy lodging option, you either need to tell us who you wish to stay with, or we will assign you a roommate.
Note: Our housing options have been simplified from prior years. Standard rooms have private bathrooms. Basic rooms have a single bathroom shared between two rooms. Dorm rooms have bathrooms and showers down the hall.
Scholarships
We strive to make our retreats affordable to everyone.
We believe retreats are important experiences to be shared. Inclusiveness is one of our core values. We strive to ensure that our retreats are as financially accessible as possible. The Tamar fund makes that aspiration possible. The Tamar Fund is in loving memory of Tamar Bittelman z''l.
Please be sure to read the application guidelines in the form below
Programming
The 2022 schedule is still in development. You can view the 2021 schedule here.
Classes and Activities: Throughout the week, the following types of programs will be offered.
Arts & Crafts including beading, fused glass, and painting
Lecture series and lively discussion groups on current events
Campfires
Nightly films
Movement and mindfulness classes such as Tai Chi and hiking
Torah Yoga with Diane Bloomfield
Activities unique to Isabella Freedman, including pickling, challah baking, and farm tours
Meals: We will serve three meals each full day of your stay. Only dinner will be provided on your arrival day and breakfast on your departure day. Our kitchen and dining room are glatt kosher under supervision of the Hartford Kashrut Commission. Please indicate any special dietary needs when you register. Each guest room / suite is equipped with a mini-fridge.
Prayer Options: We will be holding spirited services on Friday night and Saturday morning over Shabbat. We hope to hold both an Orthodox and Traditional Egalitarian service, although we will determine the nature of our davening based on the needs of our participants.
Health and Safety
Guest Conduct: Each guest will be required to be fully vaccinated. Our specific COVID-related health guidelines will be determined closer to the retreat based on CDC and local health guidance at the time. We ask that everyone abide by these guidelines with regard to social distancing and mask wearing.
Meals: Meals will be served from our buffet inside our dining room. We may ask that guests wear masks while at the buffet for the safety of our staff and other guests.
Mobility Expectations: Isabella Freedman Jewish Retreat Center is an appropriate environment for physically active older adults. Our expectations for campers include:
You're comfortable on your feet walking around camp for about ¼ mile. Be able to walk up slight inclines, on uneven dirt, grass and paved paths.
You can carry or roll your own luggage over uneven pavement to your room.
An able companion must accompany campers requiring help. This person is entirely responsible for providing assistance. If you have concerns about the physical demands of our camp, please contact us.
Cancellation Policy
Payments made will be refunded in full (less a $50 processing fee per person) if you cancel at least 1 month prior to the official start of the retreat. If you cancel between 1 month and 2 weeks prior to the retreat, a 50% refund will be granted. No refund is available if you cancel within 2 weeks of the retreat , if you do not show up, or if you leave early for any reason. This policy applies even if the cancellation is for medical reasons.
Hazon reserves the right to cancel any program at any time. In the event of such a cancellation, you will receive a complete refund.
Camp Isabella Freedman Staff
Details on individual teachers are coming soon.

Miki Raver is delighted to be the Director of Camp Isabella Freedman.
Miki Raver has been a Jewish communal professional for decades, including as National Membership Manager for Hadassah, Group Leader, 92nd St. Y, Director of Lifelong Learning, Marin Jewish Community Center. She previously served as Director of Senior Programs at Isabella Freedman in 2008-09. Miki is the creator of Shekinah Circles, a gentle and powerful group process that facilitates connection with the voice of Inner Wisdom. She is the author of She is Wisdom: A Celebration of the Feminine Divine and her critically acclaimed book, Listen to Her Voice: Women of the Hebrew Bible, a Jewish bestseller. She graduated from Emerson College.
Diane Bloomfield is the creator of Torah Yoga and author of the book Torah Yoga: Experiencing Jewish Wisdom through Classic Postures. She is currently working on her new book, Playing with Fire: Secret Torah Doorways to the Inner Self. She lives in Jerusalem where she teaches Torah and Torah Yoga classes live
and on the web. Over the past thirty years Diane has taught in many settings in the United States and abroad, including at the Isabella Freedman Jewish Retreat Center. Diane has been learning Torah in Israel since the mid-eighties and is a certified Junior level Iyengar Yoga Instructor and a Phoenix RisingYoga Therapist. For more see http://torahyoga.com/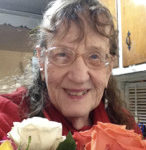 At the age of 43, Evelyn Goldberg graduated from Thomas Jefferson University with a degree in Nursing. Evelyn has written several articles which have been published in nursing journals, including, "When Your Patient Requires a Kosher Diet." She has been giving presentations on health topics for 33 years, and enjoys helping people to attain and maintain as high a level of wellness as possible. Before becoming a Registered Nurse, Evelyn taught Sunday school for 28 years. She also taught Arts & Crafts and Woodshop at children's summer day and sleep-away camps. At 58 years young, Evelyn became a Glassblowing Artist, specializing in Flameworking, Fused Glass, and Stained Glass. Evelyn has been married to Bill for 56 years. They have 5 grandchildren and 2 two great-grandchildren.
Micah Becker-Klein serves as rabbi to the Community Havurah in Delaware and Congregation Beth El Bennington, Vermont. He has served as rabbi at Camp Isabella Freedman beginning in 2015. A multi-instrumentalist, he has solo recordings "Walking Humbly" (2003), "Kosherdawg" (2016), and as an original member of "Shabbat Unplugged," with Rabbi Geela Rayzel Raphael, they helped produce the Reconstructionist Passover recording "A Night of Questions" (2001). With a love of roasting great coffee with great standards, he is the founder of "Roasting Rabbi Coffee." Micah is an expert in the field of Kosher food as a mashgi'ach, and specialist in "micro-shechitah." He acted as assistant editor for the High Holy Day Prayerbook "Kol Haneshamanh" published by the Reconstructionist Press. He is married to Rachel and is father to Sophie and Reuben. More information is at rabbimicah.com and roastingrabbi.com
Miriam Klein Kassenoff fled Nazi Europe, Kosice Slovakia, as a small child in 1941, along with her parents and infant brother. Dr. Klein Kassenoff has a degree in English and has taught World Literature, English Literature , American Literature and Essays for over 30 years. Miriam teaches as an adjunct professor at the University of Miami and has led Lunch N Learn discussions on various topics of interest and will bring her critique and discussion skills, using film clips on various topics of human interest, aging gracefully and humorous anecdotes about life as we live it today to the Isabella Freedman Center this summer. Miriam is Education Consultant to the Miami Dade County Public Schools, has served as Professor for the Melton Adult School of Learning in Miami Florida and often leads interesting, engaging discussions based on short meaningful films as she will in her class.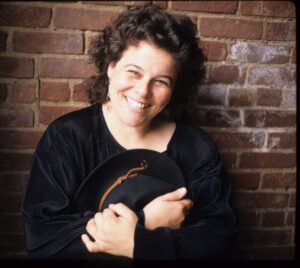 Laura Wetzler, will present the lecture series The Hitmakers: Jewish Roots, American Dreams Part 1 and 2 and will offer two concerts. She is an ASCAP Award-winning singer-songwriter who tours in over 150 concerts and lectures each year singing critically acclaimed Contemporary Folk/Americana originals and World Jewish Roots Music in Hebrew, Yiddish and Ladino (Judeo-Spanish) along with the great American Songbook. Her award-winning documentary "What Happened at the Veterans Home" was released in 2021. www.laurawezler.com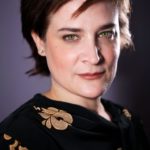 Valerie Geffner is a multi-dimensional artist. A Graduate of the Theatre department of The Juilliard School, Valerie has appeared on tv, broadway, many independent films, commercials and voice over work. She is also a performance coach and has taught performance coaching at The Long Island High School of Performing Arts. She is a visual artist , expresses herself with mixed media. She has written and produced her pop opera "antenna" which is on spotify and itunes. Currently working on new music and a theatre piece.