jewish youth climate movement event calendar
Search
Nov 30, 2021 - Dec 21, 2021
In four weekly sessions, Rabbi Robin Damsky guides us in melody, earth-based practice, learning, and meditation to discover what this season can bring to us. During this series, we will tune to the interplay of natural cycles and the Jewish calendar, tend to our inner selves, engage in a process of renewal, and prepare to connect with the world anew.
Apr 22, 2022 - 11:00 am EDT - 12:00 pm EDT
Be part of the worldwide movement for Earth Day by watching the EarthxTV Special "Sound The Call," in collaboration with Hazon, featuring song, prayer, and inspiration from all parts of the world.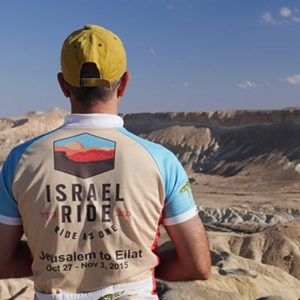 Nov 1, 2022 - Nov 8, 2022
The Israel Ride is the premier cycling experience in Israel, benefiting the Arava Institute and Hazon. Enjoy cycling Israel, with routes for beginner to advanced cyclists. We also offer non-cycling with touring, or half riding/touring options.