Miriam Leichtling, Director of Bike Rides
New York, NY | 212.644.2332 x361 | miriam@hazon.org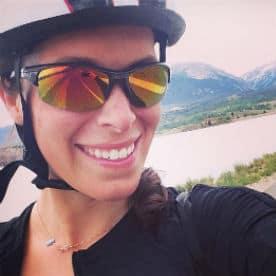 Miriam
Leichtling is the Director of Rides at Hazon, crafting and executing the organization's largest fundraisers which include the Hazon Ride and Retreat, The Israel Ride, as well as a whole host of supporting programs throughout the year. Prior to joining Hazon,
Miriam
was the lead programmatic director at Manhattan Jewish Experience. She has degrees in linguistics and language development from Touro College and Adelphi University, and an additional degree in gemology from the Gemological Institute of America. A huge fan of creativity and entrepreneurship, 
Miriam
's background​​ includes running her own jewelry company, five years of program development in the Jewish non-profit world, and eight years of marketing/business development on the Israeli start-up scene. She is an active volunteer for several Jewish organizations, and when not in the office, enjoys hosting Shabbat dinners, traveling, hiking, reading, knitting, yoga, cycling, and cranking out burpees at her Crossfit box.
Jessie Karsif, Associate Director of Rides
New York, NY | 212.644.2332 x324 | jessie.karsif@hazon.org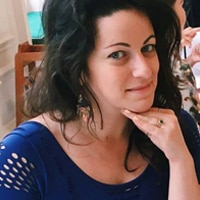 Jessie has worked in the Jewish non-profit world for over a decade. Her commitment to the global Jewish community has led her to many wonderful experiences, such as managing the US Admissions Office of the Rothberg International School of the Hebrew University of Jerusalem, and holding executive positions with both Habonim Dror North America's National Office and Habonim Dror Camp Na'aleh.
She and her husband just returned from a year abroad in London, England, and are happy to be back in the land of 24-hour diners and drip coffee.
Carlee Rosenthal, Rides Program & Logistics Coordinator
New York, NY | 212.644.2332 x314 | carlee.rosenthal@hazon.org

Carlee Rosenthal serves as the Bike Rides Program Coordinator for Hazon. Along with the rest of the amazing Bike Department, Carlee helps plan, market, and execute all things Hazon Ride & Retreat related. Prior to joining the team, she worked in Chicago in the corporate logistics world after graduating from the University of Michigan with a degree in Communications. When not in the office, Carlee enjoys hiking, doing Crossfit, watching movies, camping, and of course, cycling.
Hazon New York Office
25 Broadway
Suite 1700
New York, NY 10004
212.644.2332
fax 212.868.7933