We are excited to welcome Hazon to San Diego and to the North County Jewish Hub. Hazon will help broaden the spectrum of opportunities in our region to align the most closely-held passions of community members with their Jewish identities and interests.
Hazon is excited to announce that it has received a grant from the Leichtag Foundation to support capacity-building and to help renew and strengthen the Jewish outdoor, food, and environmental education (JOFEE) movement in San Diego, CA. Through hosting national convenings in North San Diego and working with the local Jewish community, Hazon hopes to catalyze the energy and passion that already exist, give people a sense of Jewish possibility, and seed programs and ideas, so that a growing range of programs and experiences transform people's lives and materially strengthen the Jewish community overall.
"As an organization, we have been developing three powerful new doorways to Jewish life – through food education, outdoor education, and environmental education," said Nigel Savage, executive director of Hazon. "Through this grant, we will work systematically and thoughtfully with leaders in the San Diego Jewish community and the Leichtag Foundation partners on-the-ground to create a healthy, sustainable, and vibrant Jewish community and a better world for all."
The Hazon San Diego office is located at the Ranch in Encinitas, a property recently purchased by the Leichtag Foundation that serves as a nexus of sustainable agriculture, social justice, and community development.
The North County Jewish Hub is a co-working space that houses organizations and social ventures working to build Jewish life in North County San Diego and advance and enrich agricultural projects at the Ranch. Hub members work together to produce Jewish agricultural festivals and will be involved in the launch of an urban farm at the Ranch.
Hazon hopes to build multiple pathways to engagement including programs in outdoor, farming, food, and environmental education – enabling more people to step into active Jewish life. With an emphasis on food justice as a key component of this work moving forward, Hazon will provide tools and training for local and national leaders at all levels from diverse organizations to bring food justice to the forefront of our understanding of what it is to be Jewish in the 21st century.
The Leichtag Foundation
Max "Lee" Leichtag and his wife, Andre "Toni" Leichtag, founded the Leichtag Family Foundation in 1991. Today the Leichtag Foundation, based in Encinitas, California, focuses on combating poverty and increasing self-sufficiency for residents of coastal North County; supporting and inspiring vibrant Jewish life in coastal North County; stimulating renewal, service, and social activism in Jerusalem, Israel; and building strong connections and relationships between San Diego and Israel. From the Foundation's inception in 1991 through November 2013, Leichtag Family Foundation and Leichtag Family Trust grants total more than $85 million to projects and programs in North County, San Diego, Jerusalem, and around the world. Learn more at leichtag.org.
Welcome to the Hazon San Diego Ride!
The Hazon San Diego Ride is a fully-supported ride, fundraiser, and community experience for people of all cycling levels and ages. On April 2, 2017 and based at Coastal Roots Farm in Encinitas, CA, guests enjoy delicious, kosher, farm-to-table food, local beer, engaging workshops, fun family-friendly outdoor activities, and cycling around beautiful San Diego County.
The Ride
Cycle 20, 36, or 60 miles
Family Ride option of a 2-6 mile loop
Ride past gorgeous beaches, through country roads, over rolling hills, and along trails
Multiple route options keep it fun & challenging for cyclists of all levels
Fully supported routes: marked roads, cue sheets, sweep cars, mechanics, medics, bathrooms, snacks, and lots of encouragement
Ride ends with celebrations, great food, drinks, music & more!
Riders pay a registration fee & are encouraged to raise a minimum of $100
Don't want to cycle? Join our crew team and support riders
The Cause
Climate change, pollution, and the depletion of the world's finite natural resources are doing real damage to the planet & to our future.
The Hazon San Diego Ride:
Provides vital support and seed money for new initiatives like the Hazon Seal of Sustainability
Has significantly increased the number of Jewish people who are environmentally aware and active
Has been a positive model for building inclusive, cross-denominational Jewish communities
Continues to serve as an entry point to organized Jewish life for those who are excited about biking, sustainability, the environment, and/or the outdoors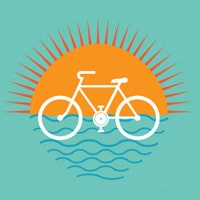 Apr 2, 2017 - 7:30 am - 3:00 pm
Coastal Roots Farm, Encinitas, CA
The first Hazon Ride in San Diego will launch from Coastal Roots Farm in Encinitas. This day-long, fully-supported ride will take riders through the coastal beaches and inland paved trails, culminating in a group lunch and celebration at the farm, including an interactive marketplace of local, sustainable vendors.
Aug 9, 2017 - Aug 13, 2017
Isabella Freedman Jewish Retreat Center, Falls Village, CT
Everything you love about the Food Conference – with a summer twist! Featuring: outdoor cooking, berry picking, farm fresh Adamah fruits and veggies, late-night stargazing, swimming and boating, a tenting option, and more summer fun! Includes a special Kids' Food Conference!
In 2017, Hazon has $5,000 to seed new, local programs that help create a healthier and more sustainable San Diego. We also provide mini grants to expand, support, and grow existing programs.
The purpose of this grant opportunity is to inspire and grow a range of programs and initiatives in the San Diego area that utilize Jewish food, outdoor, and environmental education. This work in aggregate will strengthen and support the JOFEE (Jewish Outdoor, Food, Farming, and Environmental Education) movement. It will support existing Jewish institutions and leaders, and bring new people into Jewish life, thus renewing Jewish life overall. To qualify, every project must help to create healthier and more sustainable communities in the San Diego Jewish community and individual Jewish lives.
Applications are due by February 17, 2017.
All mini grant allocations will be determined by March 2017.
Please contact Gabi Charo at gabi.charo@hazon.org with any questions.
To find out how you can get involved with Hazon San Diego, email Gabi Charo.
441 Saxony Road
Encinitas, CA 92024
212.644.2332 x329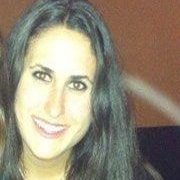 Gabi Charo
Associate Director for Hazon San Diego
Gabi is a native Californian, born and raised in San Diego. After graduating from Boston University's School of Hospitality Administration, she moved back to Southern California to return to the beach and sunshine. An avid foodie, she worked for Urban Kitchen Group and then started Gabi's Table, her own catering company. She then joined corporate America, which proved to be far less hilarious than we've been led to believe.
After a transformative trip to India with JDC Entwine surrounded by peers who were making strides in their communities, Gabi sought to do the same. For Gabi, Hazon is the place where her love of food and connection with Judaism merge. Gabi loves traveling, folk music, hiking, impressionist art, high-fives, and trying new recipes.
San Diego, CA
| 212.644.2332 x329
| gabi.charo@hazon.org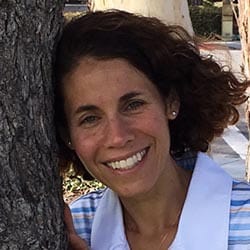 Amy Scher
Consultant, Hazon San Diego
Amy is excited to work with Hazon San Diego. She has a passion for learning, and considers herself a lifelong student. She holds a Masters in Social Work from Columbia University and a B.A. from Barnard College, and has spent time studying and living in Israel. Before joining Hazon, Amy developed and ran numerous programs both inside and outside of the Jewish community. Most recently Amy has held positions at Tarbuton Israeli Cultural Center and the Jewish Community Foundation of San Diego. At Hazon, Amy is delighted to combine her commitment to the Jewish community with her ongoing quest to create more joyful, healthy, and sustainable living practices. She is also enthusiastic about finding ways to build strong families and create new paths for families to connect.
Originally from the East Coast, Amy has lived in San Diego for almost 10 years and still appreciates every chance to see the sunset over the ocean. Amy loves being outside, running in the sun, and most importantly, dancing in the kitchen with her husband and two spirited boys.
San Diego, CA
| amy.scher@hazon.org