The only way we're going to get it together, is together
Welcome to a growing community of Metro Detroiters exploring health, environmental awareness, nature, the outdoors, and food in all its delicious interconnectedness. We are educators and learners. We are among those making a connection to our deep wisdom tradition grounded in wonder and gratitude. We claim justice and Tikkun Olam as part of who we are. Hazon in Detroit is here to support you in creating a healthier, more sustainable way of life, community, and world.
We work to strengthen existing congregations and organizations through education, earth-based ritual, greening for sustainability and regeneration, a CSA and garden development. And we create new opportunities to connect at the Oakland Avenue Urban Farm in Detroit's historic North End, the Michigan Jewish Food Festival, and more.
   Follow us at Hazon Detroit!
Visit the Food Festival webpage for more information
Let's celebrate Jewish food traditions, bring them into the public space, and let's renew Jewish life and create a better world for everybody…
The day-long 2017 festival was attended by approximately 6,500 people and included:
Food marketplace featuring emerging entrepreneurs from Food Lab and Kitchen Connect and fresh produce from Detroit growers
Chef Demos and Tastings: Renowned national chef and author Joan Nathan did a demo on Sephardic recipes from her new book "King Solomon's Table"; New York's Gefilteria co-founder Liz Alpern did a demo on Eastern European Ashkenazi recipes, and local Ethiopian Chef Meskerem Gebreyohannes from "Taste of Ethiopia" did a demo on Ethiopian cuisine – in the Community Kitchen in Shed 5 (Chefs demos supervised by Council of Orthodox Rabbis of Metro Detroit)
5 Food Trucks and 6 restaurant booths including Truckshuka, Nu Deli, Chef Cari, Green Space Café, Soul Café, Zingermans, The Huron Room, and more
Speakers' tent with panels on Jewish Ethics and Eating Meat; Food Projects for Good; Water Issues from Flint, Detroit, and Southeast Michigan; Detroit and Regional Food Policy and Food Sovereignty
Demo tent for hands-on learning and skill sharing from Single Flower Honey Tasting to Making your own Herbal Teas for Health
Family and children's area with animals and workshops
Other programs include an Oral History Story Booth (on the Topsy Turvy Bus) where immigration and food stories were recorded by the Jewish Historical Society of Michigan and the Leonard N. Simons Jewish Community Archive, free guided walking tours of the Eastern Market,  music, and a health  area sponsored in part by Henry Ford Medical Systems.
Looking forward to the 2018 Michigan Jewish Food Festival on Sunday, August 26, 2018 at the Eastern Market.
For more information, email Marla Schloss.
Our Team
Sue Salinger
Managing Director, Detroit Region
Sue Salinger creates the direction of and manages Hazon's program in Metro Detroit. She leads a dedicated team that is re-imagining what it means to be Jewish in a city and region undergoing rapid change, through partnering to build capacity within existing Jewish institutions in Jewish Outdoor, Food & Environmental Education, and creating new programs and experiences that bring people together across difference around health and sustainability. Sue was the Director of Lifelong Learning at Temple Emanu-El in Oak Park, Michigan, and Director of Education at Congregation Nevei Kodesh in Boulder, Colorado. She graduated with a Masters of Fine Arts in Writing and Poetics at Naropa University, an MA in Communications and Philosophy at the European Graduate School in Switzerland, and is A.B.D. towards a PhD in Communications Philosophy at EGS. While at Naropa, Sue was a teaching assistant to Rabbi Zalman Shachter-Shalomi, zt"l. She's a Master Gardener and lives in Sylvan Lake, Michigan.
Detroit, MI
| 248.997.6348
| sue.salinger@hazon.org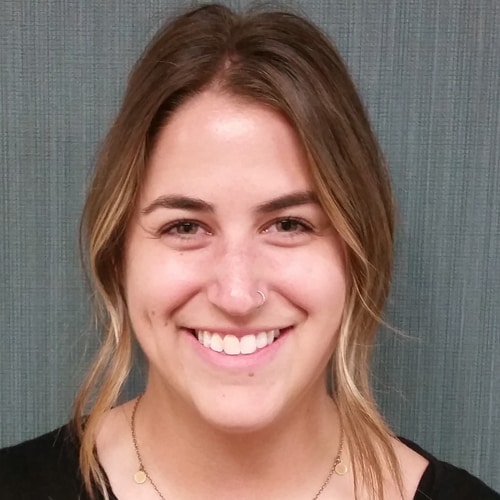 Brittany Feldman
Manager, Sustainability and Outdoor Engagement
Brittany Feldman is the Program Coordinator for Environmental and Outdoor Engagement at Hazon Detroit. She attended Central Michigan University where she studied Recreation, Parks, and Leisure Services Administration. Prior to joining Hazon, she worked as an Outdoor Educator for Tamarack Camps and a Program Coordinator at the Farmington Hills Nature Center. Her background includes leading educational programs in teambuilding, adventure courses and environmental wilderness classes. In her spare time Brittany enjoys hiking, tie-dyeing, and watching the Food Network.
Detroit, MI
| 248.752.4294
| brittany.feldman@hazon.org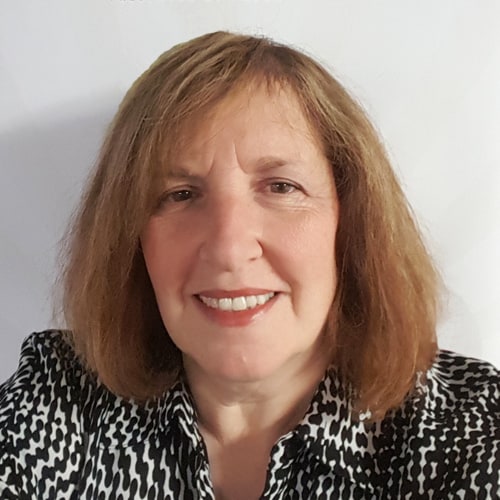 Marla Schloss
Administrative Supervisor, Hazon Detroit
Marla
Schloss
is the Administrative Supervisor at Hazon Detroit. Working with Hazon gives
Marla
the opportunity to combine her commitment to the Jewish community with her desire to create healthy, sustainable, and green living practices.
Marla
became aware of Hazon when she, her husband, and her daughter, all Jewish educators, were part of a JOFEE certification program offered through the Jewish Federation and led by the Hazon staff in Detroit.
Prior to her current position,
Marla
was an art teacher for 30 years in the Detroit public school system. She was recognized for having the largest student involvement in the Detroit Institute of Arts Student Exhibition.
Marla
is a native Detroiter who enjoys spending time with her family and pets, creating art, attending Broadway shows, movies, shopping, and then resting on Shabbat.
Detroit, MI
| marla.schloss@hazon.org
Our Partners
Hazon's work in Metro Detroit is made possible by the generosity of the following funders:
William Davidson Foundation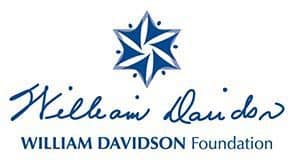 The William Davidson Foundation seeks to have impact in the following areas of interest:
Preserving and enhancing Jewish identity and tradition in the United States and Israel, with a special interest in Southeast Michigan.
Strengthening and revitalizing the Southeastern Michigan region.

Ben N. Teitel Charitable Trust
In our first year of operation in Metro Detroit (August 2015 – July 2016), we've been grateful for the opportunity to work with these organizations (among others):
Jewish Federation of Metro Detroit
North End Christian CDC/Oakland Avenue Farmway
Congregation Shaarey Zedek
Camp Tamarack
Congregation Adat Shalom
Hillel Day School
Congregation Shir Tikvah
Temple Beth El
Michigan Fitness Foundation
The Well
Yad Ezra
The Boggs Center
Repair the World
Ramah Fellowship
Detroit Jews for Justice
Isaac Agree Downtown Synagogue
Congregation Beth Ahm
Temple Emanu-El
Eden Gardens
Detroit Food Policy Council
Keep Growing Detroit
Temple Israel
JOIN for Justice
Pardes Hannah
Song and Spirit/Everyone's Garden
Birmingham Temple
Jewish Ferndale
Chabad of Greater Downtown Detroit
D-Town Farms
Congregation T'chiyah
Ann Arbor Reconstructionist Congregation
The Eastern Market Corporation
Hillel of Metro Detroit
Brightmoor Youth Garden
Vaad Harabonim
Eastern Market Corporation
Media
Faces & Places: Hazon Detroit
Detroit Jewish News, April 26, 2018
No More Waste: Hazon Detroit serves up healthy heaps of compost — just in time for Earth Day
Detroit Jewish News, April 19, 2018
Social Justice Purim Celebration
Detroit Jewish News, February 22, 2018
Limmud 2018 – Jewish Learning Program
Detroit Jewish News, February 15, 2018
Minding The Environment – Hazon Inspires Environmental Change
The Jewish News, February 1, 2018
Envisioning Jewish Ed at the JCC
by Vivian Henoch, myJewishDetroit, November 6, 2017
Immersing Ourselves In Culture: Savorfull Hits The Michigan Jewish Food Festival & Hears From Joan Nathan, Author Of King Solomon's Table
by Stacy Goldberg, Savorfull, September 6, 2017
A Feast from King Solomon's Table
by Vivian Henoch, My Jewish Detroit, August 2017
Video Highlights of Jewish Food Festival
The Jewish News, September 1, 2017
Cooking Channel's 'Cheap Eats' visits Detroit; Jewish food fest highlights sustainability
by Susan Selasky, Detroit Free Press, August 24, 2017
Second annual Jewish Food Festival coming to Eastern Market Aug. 27
Detroit Jewish News, August 10, 2017
Reflection on Returning to Detroit
by Zoe McCoon, July 10, 2017
Jewish Fare on Wheels
by Vivian Henoch, myJewishDetroit, June 2017
Nu Deli brings a new taste to Detroit
The Detroit Jewish News, June 22, 2017
Shaarey Zedek, B'nai Moshe and Hazon partner to provide organic produce
The Detroit Jewish News, June 16, 2017
Hazon Detroit celebrates Tu b'Shevat
by Sue Salinger, Detroit Jewish News, March 2, 2017
Deeper Roots, Wider Branches
by Sue Salinger, myJewishDetroit, February 2017
Welcome to Giving Gardens at Yad Ezra
by Vivian Henoch, myJewishDetroit, December 1, 2016
Food For Thought: Jewish Community Members Fight Hunger
Detroit Jewish News, October 5, 2016
Michigan Good Food Summit 2016: Faith-Based Organizations Working to Support Good Food in Michigan
Michigan Good Food, September 29, 2016
Michael Twitty: A Kosher Soul
by Vivian Henoch, myJewishDetroit, September 2016
A First! Michigan Jewish Food Festival
by Vivian Henoch, myJewishDetroit, September 2016
Eating Our Way Through the Michigan Jewish Food Festival
by Judy Lansky and Lauren Mazlin, myJewishDetroit, September 2016
Sue Salinger talks about the Michigan Jewish Food Festival
by Steve Byrne, Detours Podcast, August 25, 2016
The Israel Ride: Off the Beaten Path from Jerusalem to Eilat with Andy Roisman
by Vivian Henoch, myJewishDetroit, January 8, 2016
Why Hazon, Why Now
by Vivian Henoch, myJewishDetroit, November 20, 2015
Win-Win-Win
by Barbara Lewis, Detroit Jewish News, June 4, 2015
Jewish Food Festival
2017 Michigan Jewish Food Festival
2016 Michigan Jewish Food Festival
Detroit Tu b'Shvat: Monica Lewis Patrick
Detroit Tu b'Shvat: Dr. Abdul El-Sayed
Detroit Tu b'Shvat: State Rep. Jeremy Moss
Detroit Tu b'Shvat: Jackson Koeppel
Detroit Tu b'Shvat: State Rep. Robert Wittenberg
Sustainability
Hazon in Detroit is proud to be a part of a national campaign to green Jewish organizations through the Hazon Seal of Sustainability. Functioning like LEED certification, or a "Good Housekeeping Seal of Approval, the Hazon Seal certifies that a Jewish organization has met a set of criteria marking it as a good world citizen with regard to its food and environmental practices, treatment of animals, and impact on climate change. Although the Seal of Sustainability is run on a national scale, Hazon in Detroit welcomes the following local Jewish organizations to its first Seal of Sustainability cohort. We're excited about the kinds of projects they are considering:
Congregation Adat Shalom – recyclables and outdoor gardening space for sustainability
Congregation B'nai Moshe – recycling policy, CSA
Congregation Shaarey Zedek – energy and sustainability; food policy work, CSA
Congregation Shir Tikvah – certified natural habitat and self-guided Jewish Nature walk
Hillel Day School – certified natural habitat and outdoor forest classroom; gardening
Isaac Agree Downtown Synagogue – recyclables food policy work
Jewish Ferndale – healthy spaces and garden development
Kibbutz Detropia – solar powered water and growing food
Tamarack Camps – healthy spaces and Farber Farm development
Temple Beth El – garden development and support
Yad Ezra – food policy and food growing
The Hazon Seal is capable of driving significant change within, and ultimately beyond the Jewish community in the next seven years. Specifically, it will:
Enable organizations to establish baseline impact, in multiple spheres related to food, energy efficiency, waste reduction, carbon footprint, and health.
Provide an easy and clear roadmap to enable Jewish institutions to become healthier and more sustainable, and save money, and enrich their Jewish education, and improve their branding, and excite existing members, and bring new members in the door.
Celebrate success and progress, and incentivize institutions (via a series of awards and monetary prizes) to improve their performance, year-on-year.
Watch this page for updates!
Getting Involved
Let us know the best way to reach you.
You can connect with us through Facebook, by email, get our monthly newsletter, or just drop by.
6735 Telegraph Road
Suite #320
Bloomfield Hills, MI 48301
248.997.6344