The 2017-2018 Mini Grants are now closed and applications are no longer being accepted. 
For the 2017-2018 cycle, Hazon will grants $25,000 to seed new and existing local programs that help create a healthier and more sustainable Colorado.
The purpose of this grant opportunity is to inspire and grow a range of programs and initiatives in the Denver/Boulder area that utilize Jewish food, outdoor, and environmental education.
This work in aggregate will strengthen and support the JOFEE (Jewish Outdoor, Food, Farming, and Environmental Education) movement. It will support existing Jewish institutions and leaders, and bring new people into Jewish life, thus renewing Jewish life overall.
To qualify, every project must help to create healthier and more sustainable communities in the Colorado Jewish community and individual Jewish lives.
We will grant up to $25,000 total.
Grants are available in the range of $1,000-$4,000.
Grants are available for organizations and individuals.
We provide grants that seed new local programs and grants that expand, support, and grow existing programs.
We value collaboration.
To qualify, a project or initiative must fall under the umbrella of JOFEE (Jewish Outdoor, Food, Farming, and Environmental Education) and help to create a healthier and more sustainable Colorado Jewish community and individual Jewish lives. Individuals and organizations are eligible to apply. Examples of eligible projects, programs, and initiatives include:
projects that address issues of animal welfare
food justice projects addressing hunger, food deserts, fair trade, or other food justice issues
educational programming around food and/or sustainability and Jewish tradition for youth or adults (e.g., adopting Hazon's Min Ha'aretz or other food curricula, film screening, lectures, gardening, cooking or food preservation classes/workshops)
outdoor experiential learning or activities that increase awareness of the environment/nature and Jewish tradition
education and advocacy around food or environmental policy or legislation (national or local)
developing and implementing Jewish food policy/guidelines for your Jewish institution
training leaders and/or educators in food and environmental issues and Jewish tradition
building or expanding Jewish CSAs, gardens, or farms
programs or projects that engage b'nai mitzvah students in the Jewish food/environmental movement
Projects that will help achieve Hazon's 7-year food goals
anything food- or sustainability-related that's interfaith, like expanding a CSA to bring on a church partner or hosting an interfaith speakers panel
Any previous Hazon grantee must have completed all reporting requirements in order to be considered for funding this year. Contact Becky@hazon.org if you have questions regarding your prior reporting.
Requirements of Grant Recipients
Grant recipients are required to send 1-3 representatives to an awards reception on January 9th, 2018 from 9:00-11:00 a.m. At this reception, one representative will be asked to share a bit about their project and recipients will have an opportunity to hear about the other exciting Jewish Outdoor, Food, Farming, and Environmental Education work happening in Colorado.
Grant recipients will be required to report on impact and results and submit pictures and testimonials using traditional and social media.
Recipients will use Hazon's name and logo as a supporter of your project in all printed and online published materials.
The program or project must be completed or well under way by spring 2018.
Please email colorado@hazon.org if you have questions about whether your project fits our funding priorities.
You must complete and submit your online application in one sitting; you will not be able to save and revisit it. So, to help you prepare, below are the questions (with character limits) that are asked in the application.
***Note the character max limits. Character limits are DIFFERENT than word limits, each letter, space, and punctuation is one character. You will not be able to submit your application if you are over the character limits for each question. To avoid frustration, we suggest doing a character count for each question before you try to submit your application online.
In addition to the online application, you need to submit a one-page PDF of your project budget to colorado@hazon.org.
Part 1: General Information 
What is the name of your project/program/initiative?
What is the total amount you are requesting
Please select from one of the below choices
____ We are only able to accept this grant if we receive funding in full. If the request is partially funded, we will turn down the grant.
____ We will accept partial funding with no minimum (the minimum Hazon will allocate is $1,000).

____ We will accept partial funding, but would require a minimum of $________.
Part 2: Contact Information
General information for the individual who would manage the grant if awarded; this will be the primary person Hazon contacts with questions, follow-up information, and updates.
Name and Title

Organization's Name

Organization's Website
Primary contact Email Address
Primary contact Phone Number
If someone different than the person above is filling out this application, please include your information here:
Name and Title

Address

Email Address

Daytime Contact Phone Number
The (up to three) primary people who would be involved in executing this project. Please list their name, title and a brief list of their experiences and qualifications as they relate to the proposed project. (1000 character max)

If a grant is awarded:
Please make the check out to:

Please mail the check to this address:
Part 3: Budget (Not to exceed one page in length)
Chose the range your total organizational budget fits in for the current fiscal year (not your organization's itemized budget). If your project is not affiliated with an organization please select n/a.

Under $100k
 $100k-$500k
$500k-$1 million
$1 million and above
 n/a
Total project budget $x,xxx,xxx

I will submit my 1-page budget as a pdf to colorado@hazon.org upon completing this application. yes/no
Part 4: Narrative – this is where you get to bring your project to life!
Tell us what you are going to make happen in the world. Describe the project/program/initiative for which you are seeking support. (1500 character max)
When is the project happening? Please either list the dates or time of year your project will happen. (300 character max.)
Who will benefit from this project? Include demographics. (500 character max.)
How many people do you think this will directly impact in the first 12 months of implementation? (10 character max.)
Part 5: Goals and Milestones
What are the goals of your project? Note that this is what your success will be measured against, and what you will report on in your midway and final report if you receive a grant. These grants are designed to primarily accomplish these two things: 1) bring new people into Jewish life and/or revitalize Jewish life in your community, and 2) contribute to a healthier and more environmentally sustainable Colorado. Your goals should articulate how your project is going to do these two things and how you will measure your success. You can express your goals in one of two ways:
Option 1: Write your top two SMART goals: (800 character max.).
Option 2: If SMART goals aren't your style, share your goals in another way and just be sure they are still measurable (800 character max).
Share up to 3 measurable milestones in your planning process so that we have a sense of your timeline, and you know if your project is on track. (1000 character max.)

Milestone 1:
Milestone 2:
Milestone 3:

If you were to receive less than your full funding request, in what ways would you modify your project? Please be sure to indicate any measurable changes to your goals. If n/a because you indicated you only wish to receive the full amount, please put n/a. (500 character max.)
Is there anything else you would like to tell us about your project? (300 character max.)
***Remember, these questions are listed here for your guidance.  Applications will only be accepted online, CLICK HERE for the application.***
Hazon's Colorado mini-grant program is generously made possible by Rose Community Foundation, 18 Pomegranates, and Oreg Foundation.
Timeline
June 26, 2017: Application opens!
July 31, 2017, 5:00 pm: Grant applications are due. We encourage early submission.
August 16, 2017, by 10:00 am: Hazon staff will be in touch with any follow-up and clarifying questions regarding your application.
August 21, 2017, 5:00 pm: Written responses to follow-up questions due. NOTE this is a short turn around time, so please mark your calendar! Late responses cannot be accepted.
September 5, 2017: Notification of awards.
January 9, 2018 9:00-11:00 am, location TBD: Mandatory mini-grants award reception.
Feb 27, 2018: Mid-way grant report due. Click here for the midway grant reporting requirements.
July 17, 2018: Final grant report due. Click here for the final grant reporting requirements.
Mid-way and Final Grant Reporting Requirements
A brief mid-way progress report is due no later than February 27, 2018. Upon satisfactory completion of your mid-way report, you will receive the remainder of your grant. We welcome earlier submissions and will release the remainder of your grant whenever you submit this report.
Your brief final grant report is due no later than July 17, 2018. Earlier submissions are welcome. If your entire project will be completed by February 27, you may submit just the final grant report. The second half of your grant will not be released until one of these reports has been received.
Note that grantees must have completed all reporting to be eligible to apply for another grant in the future. If you have any questions or did not save a copy of your application (which you will need to reference for these reports) and would like Hazon to provide it to you, contact colorado@hazon.org or call 303-886-5865.
Mid-way report
Due no later than February 27, 2018. The report must be completed online using this form. No other formats will be accepted. For your reference, here are the questions:
The report should be no more than one page and should include the following:
Update on the progress you have made, including whether you are on target with the "measurable milestones" outlined in your original application.

If there have been any significant changes in the anticipated budget, timing, content, or goals of your project please explain the changes and reasons behind them.

A 100 word (max) Facebook post we can put on our Facebook page that highlights your project/program and includes a photo (in jpg format). You may either post it on Facebook yourself and share the post with us (facebook.com/hazoncolorado) or email text and a photo to us at Colorado@Hazon.org that we can post.
Final report
Due no later than July 17, 2018. The report must be completed online using this form. No other final report formats will be accepted. For your reference, here are the questions:
Did this project achieve the top two goals you proposed in your original application? Please include the goals exactly as written from your original application and then elaborate. Include quantitative and qualitative data where applicable.

Who (demographics) did this project benefit and is it who you thought it would be (as stated in your original application)?  

How many people did this project directly impact so far and, if applicable, how many do you think it will ultimately reach in the first 12 months of implementation? How does this compare with the number you projected in your original application?

If the budget, timing, content, or goals ended up being substantially different than what was originally stated in your application, please explain the change(s).

A 100 word (max) Facebook post we can put on our Facebook page that highlights your program.  You may either post it on Facebook yourself and share the post with us (facebook.com/hazoncolorado) or include a "cut and paste" version in this report.

Three pictures (in jpg format) that capture the impact of your program and that Hazon can use to brag about our wonderful grant recipients.
Since 2011, we have given away over $100,00 in grants. For inspiration for your own project, check out a few of the grants we have allocated over the years.
2016-2017 Mini Grant Recipients
To help this "beyond organic" farm obtain water rights so that it can continue to provide a CSA and door-to-door delivery to the Denver Jewish community.

To help Jewish organizations in Boulder donate the abundance of leftover prepared foods from their events to needy in the community.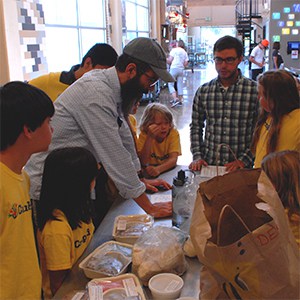 To help expand Camp Kind, a one-week summer camp where campers visit a local farm, local soup kitchen, learn composting, and make crafts with recycled materials.

For two family Shabbaton programs that incorporate food justice, animal welfare, food waste, environmental sustainability, and gardening learning and activities.
To support the "Growing and Giving" program that engages volunteers in growing and harvesting local, organic food for donation to Kavod (Jewish senior housing).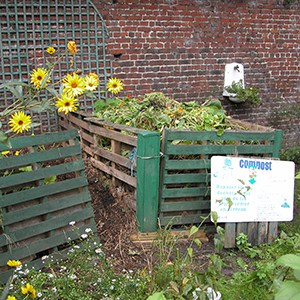 To enhance their Kitchen Science program by implementing a school-wide compost program, adding a rain barrel, and adding more food-related educational programs and activities.

For expanding the farm to include a Tzedakah Garden, which will grow food for donation and be a space to engage volunteers and JCC summer campers.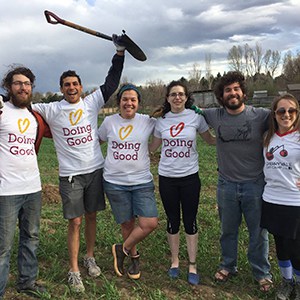 For a number of "greening" projects, including transitioning to green cleaning supplies, increasing biking, eliminating waste at events, and strengthening their existing garden.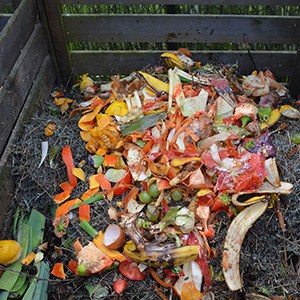 For significant expansion of their composting system and creation of complementary educational materials, which will reduce food waste and enhance their farming program.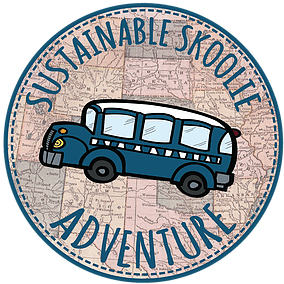 To help build the Sustainable Skoolie bus, support their online sustainability resources library, and for hands-on sustainable living workshops in the Jewish community.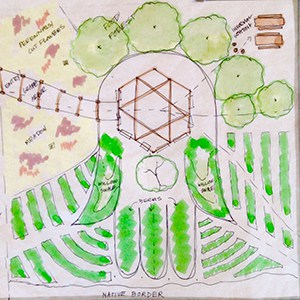 For a "JOFEE pod", a shade and storage structure housing supplies to support permaculture farming, environmental education, and safe food processing.

Prior Mini Grant Recipients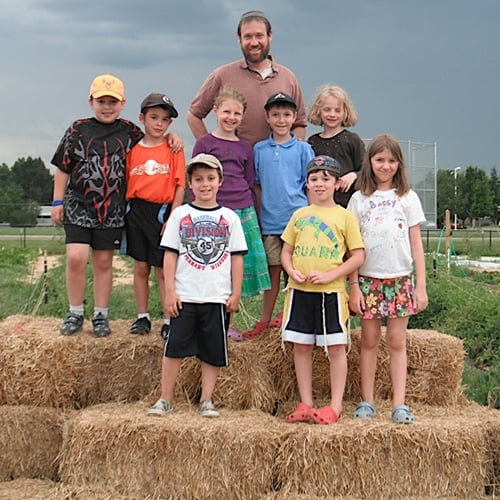 Camp Ekar is a program that invites Denver youth to participate in a week of exciting educational activities including farm work, gardening, environmental education and Jewish learning. This camp enriches campers connection to Judaism, the earth and their community. The Hazon grant provided funding to get the camp started, and support it through its inception.
For information about Camp Ekar, contact aaron@ekarfarm.org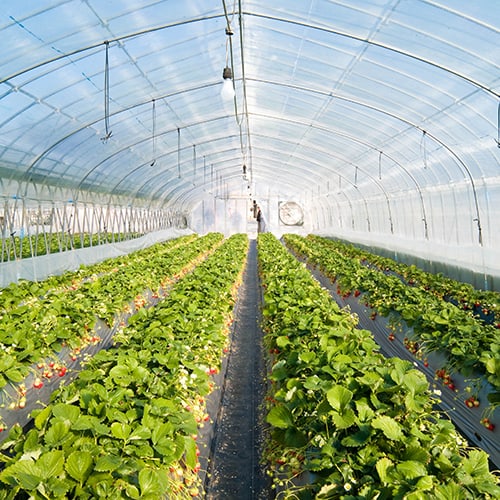 The Ramah of the Rockies Greenhouse integrates Jewish tradition with outdoor experiential, environmentally conscious, sustainable, and eco-friendly concepts. The Hazon greenhouse not only expanded the program, but also increased the number and availability of teachable opportunities for the camp's food education program.
For more information about Ramah of the Rockies, contact info@ramahoutdoors.org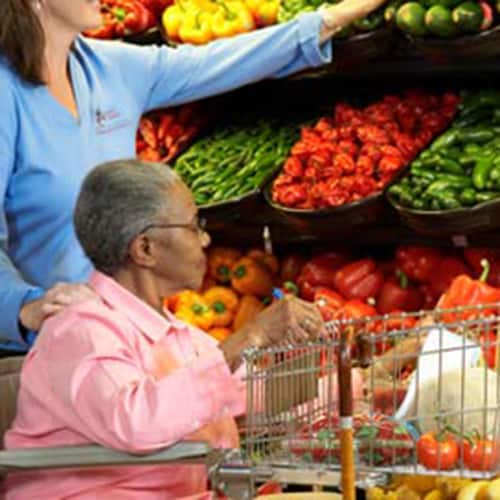 This grant provided funding to support nutrition classes and increased access to affordable, fresh produce. The resources from this grant are helping create connections for seniors between healthy, accessible food choices and good health.
For more information about how to get connected to Kavod, contact Sam at swalsh@kavodseniorlife.org (Stock Photo: Bag of Produce)
This grant supported the funds necessary to help start-up and maintain operations for the Jewish Goat Milking Co-Op. The Goat Co-Op aims to help people create access to healthier and more sustainable choices, deepen their connection to community and learn more about Judaism.
For more info about how to get involved and milk a goat, contact membership@boulderjewishfarmcooperative.org. (Stock Photo: Goat)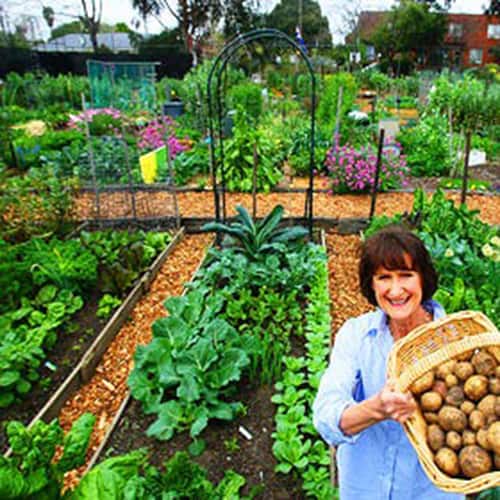 The Gan Kehilati community garden at Hebrew Educational Alliance connects nearby Thomas Jefferson High School students with synagogue members to grow a communal vegetable garden. This garden offers a space to learn to grow and build community. The grants to this garden have provided necessary funding for a drip-irrigation system for better maintenance for the garden as well as work-days to expand the garden and build the sense of community.
DAT Recycles encourages the organizations housed at Denver Academy of Torah Glassman Education Camp (DAT Minyan, Ekar Farm, and Denver Academy of Torah's K-8) to embrace our newly established recycling program. The program includes support for new recycling bins and educational awareness through programs lead by DAT's student government.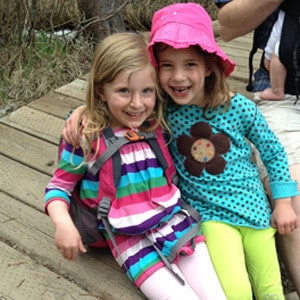 Camp Matan Torah Goes Green is an exciting addition to Minyan Na'aleh's annual Shavuaton. The 2015 Shavuaton will boast a "green" approach toward the programming our youngest participants engage in. In addition to fun activities and sports, our students will learn about making healthy food choices and preserving the environment.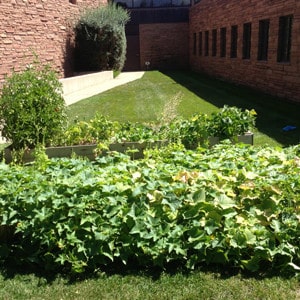 Temple Emanuel's Gardening Project will provide education for all ages about food and sustainability and provide experiential learning activities about food and Jewish tradition.  It will also have a strong Tikkun Olam component in distribution of the food through Jewish Family Service Weinberg Food Pantry and other food banks.