Colorado Advisory Board
Tricia Bebber
Josh Dinar
Paul Gillis
Bryan Goldstein
Alan Greenberg
Bonnie Houghton
Susan Kodish
Andy Miro

Brett Robbins
Kira Rukin
Shari Blake Schnee
Julie Shaffer
Ian Solow-Niederman
Rabbi Marc Soloway
Chava Tzemach
Helaine Unger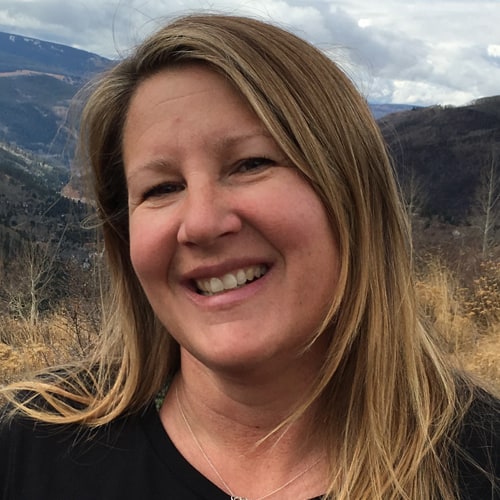 Tricia Bebber is the Kindergarten teacher at the Boulder Jewish Community Center (JCC) Phillips Early Childhood Center since 2010. Tricia also works as the JCC Farm and Garden educator through the Milk and Honey Farm. Tricia is a graduate of CSU Fort Collins with a B.S. in Natural Resources and completed her teaching credentials through Antioch University at Santa Barbara. Tricia loves the inspiration she gains as a steward of the earth through the farm and garden. This inspiration drives her passion as an educator, a mother, and an individual. She believes it is an honor and a joy to watch children have hands-on experiences that teach them where and how our food is grown, which encourages them to live a sustainable and healthy lifestyle. When Tricia is not teaching, she cherishes her time spent with her children. They love to hike, camp, ski, and play with their two dogs. This year they became members of the Milk and Honey chicken co-op and discovered…they love chickens!
Boulder, CO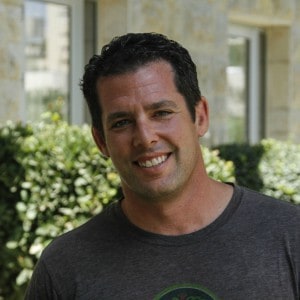 Josh Dinar is the co-founder of Pearl Publishing Media Group, which publishes, among other things, DiningOut Magazine, a national network of dining publications and the DiningOut Passbook series. DiningOut Events produces large scale festivals including Top Taco in Denver and New Orleans, Chicken Fight, and the Velorama Food Park. He has authored a pictorial history of Denver, entitled Denver Then & Now and co-authored the book, The Conscious Cleanse: Heal Your Body and Transform Your Life in 14 Days. He is also an owner of both River and Woods and T/ACO restaurants in Boulder and a forthcoming concept in Golden. Josh is on the board of Lighthouse Writers and the Boulder Food Film Festival. He is the vice president of the Board of the Boulder JCC, and sits on the Jewish Life Committee and the Board of Trustees at Rose Community Foundation and is an alum of the Wexner Heritage Program. And, Josh is a founding member of Hazon's Colorado Advisory Board.
Boulder, CO
| josh.dinar@hazon.org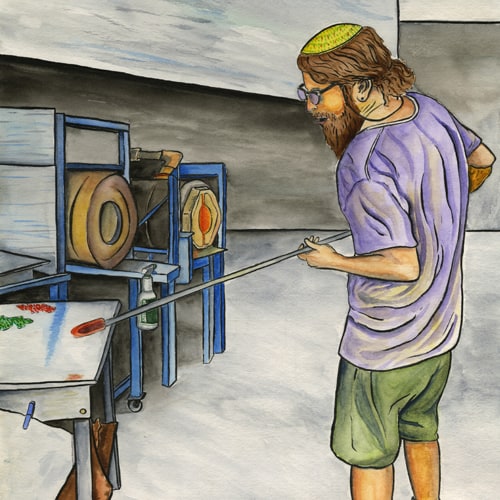 Bryan Goldstein has been active in the Denver music scene for the past 10 years, and upon last year's graduation from the CU Denver Music Business program (upright bass), he set out to be a farmer and Shepard of the earth. "They kept asking me how I am going to eat, being a musician and all" which is the question that we as a society continually have to face. As a current Moishe House Boulder resident, Bryan brings food consciousness, community gardening, and sustainable solutions to the young "professional" Jewish community in Boulder and abroad. While Bryan is still active on the music scene with Hadgaba, a Balkan-style Klezmer band, the honey comes from his employment at Highland Honey where he processes raw, local, real honey to share powerful food and healing herbal blends with the people. Bryan also works at a glass blowing studio teaching classes and creating hand blown custom works, including a series called "Sukkot," which was all sorts of realistic veggies and "Yadim" consisting of hand washing cups. Through working with various Hazon mini-grant projects and larger Hazon programs, Bryan has been inspired by the mission and is excited to be part of the team.
Denver, CO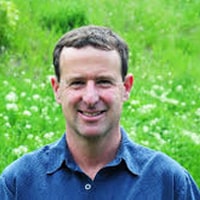 Alan Greenberg is originally from New York and moved to Boulder 20 years ago. Alan works as a nutrition consultant at his business, Restoration Nutrition. He holds a certificate as a Nutrition Consultant from the Bauman College of Holistic Nutrition and Culinary Arts and is Board Certified in Holistic Nutrition® (Cand.). Alan believes people can heal the underlying causes of their illnesses through better dietary and lifestyle choices. As a nutritionist, he brings a unique and skilled approach to the Board and looks forward to helping Hazon fulfill its goal of a healthier and more sustainable Jewish community. He also enjoys combining his passion for the outdoors and Judaism; attending services of the Adventure Rabbi at places like Copper Mountain for the last 15 years. Alan lives with his wife Catherine Greener in Boulder where they enjoy gardening, biking, and hiking.
Boulder, CO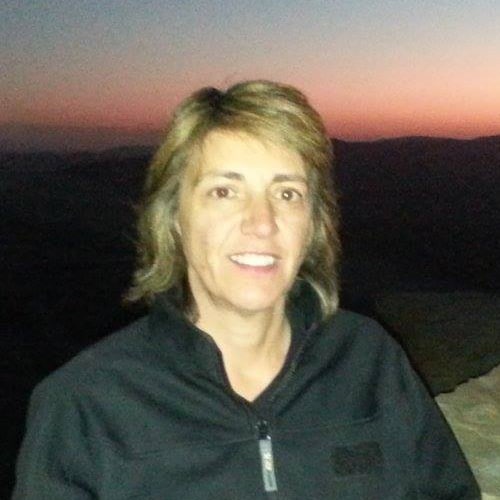 Having grown up in the Sierra Nevada Mountains of California, Bonnie Houghton spent both her youth and her career with the US Forest Service, living and working in the mountains and wild places of the West. As an outdoor enthusiast, mountain guide, ecologist, environmental planner and public issues collaborator, Bonnie brings mindfulness, vision and organizational leadership to her commitments of egalitarian, ecumenical and Earth based values. While participating in the 2014 Hazon Israel Bike Ride, Bonnie had the opportunity to spend the rest of the year studying at Pardes Institute for Jewish Studies in Jerusalem, and most recently with the ALEPH Renewal Rabbinic program. Bonnie practices and teaches Mussar in the Rocky Mountain Foothills area and is an active member of Congregation Beth Evergreen, a Hebrew School Teacher at Congregation Nevei Kodesh, as well as a student, and former rabbinic intern with Kabbalah Experience in Denver, CO.
Denver, CO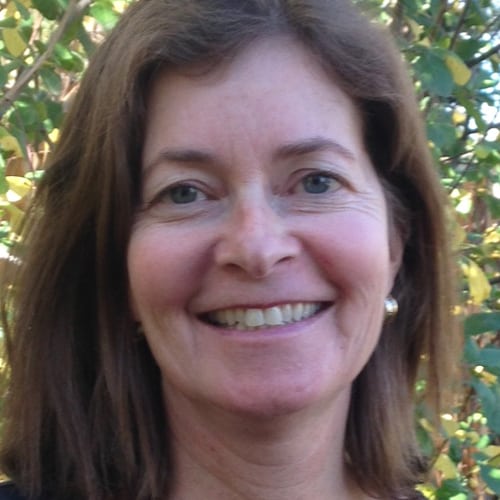 Susan Kodish moved to Boulder from Youngstown, Ohio in 1982 to go to the University of Colorado. Susan and her husband, Jeff, and their daughters, Lucy and Molly, share a love of the outdoors and being in the mountains. They are members of Congregation Har HaShem. Susan has worked as the Coordinator of Volunteers for Eco-cycle and as a Paralegal for The Nature Conservancy. Since 2011 she has worked for African Market Baskets. Her work provided her with the opportunity to visit Ghana, meet many weavers and their families and better understand the connection between weaving, food and community. She served on the District Attorney's Victim Compensation Board, helping distribute court ordered funds to victims of crime. She also volunteered with Jewish Family Services for four years. She has been a member of the Red Wagon Organic Farm Tuv Ha'aretz CSA for several years. She is excited about combining her interests in sustainable food production and the environment with her inherent Judaism to contribute to Hazon.
Boulder, CO
Andy is originally from New York. His first in-depth experience with farming was when he spent a summer working on Kibbutz Be'eri, located in the north-western Negev desert. The dedication and communal spirit of the kibbutz members and the love for their work made an everlasting impression on him. Since arriving in the Boulder area in early 2015, after his career in the high tech profession, Andy became involved in the Jewish community. Andy volunteers at Boulder Jewish Family Service and is an advisory board member. He volunteers at the non-profit Growing Gardens and has a community plot. Andy and his wife Terri are members of Har HaShem, live in Louisville and have two grown children. Andy is excited to be a part of the advisory board and to help Hazon locally to make a healthier, more sustainable community a reality so he can help improve the lives of others.
Boulder, CO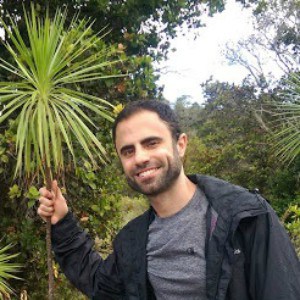 Brett Robbins is passionate about Judaism and the environment. Since graduating from the University of Vermont with a major in Resource Ecology and studying abroad in the rain forest of Australia, he's become an accomplished entrepreneur with 15 years combined experience in finance, real estate and environmental business sectors. His passion for helping people and the environment has resulted in environmental leadership through professional and personal ventures including solar finance consulting, organizing local community programming as a Board Member for the San Diego Jewish Federation, and being chosen to represent the environmental track in ROI 120; a global Jewish leadership conference in Jerusalem. He's extremely excited and honored to be part of the Colorado Advisory Board, an opportunity that truly brings his two passions of Judaism and the environment together!
Boulder, CO
| brett.robbins@hazon.org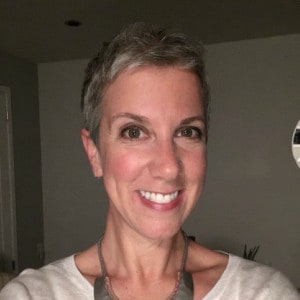 Kira Rukin grew up in Chelmsford, Massachusetts, a small town northwest of Boston. As a young girl of 13, on a business trip with her father, she became curious about food scarcity after seeing a homeless person living on the streets of Washington, D.C. With a degree in Hotel and Food Management from Boston University and a Garden Design degree from London, England, Kira combines her passion for food and the earth by teaching vegan cooking workshops in her home and designing whimsical gardens for clients. She relocated to Boulder, Colorado in 2016 after selling all of their belongings and taking a year-long journey with her children around the U.S., living in a 30' Airstream. She looks to Judaism to inform some of her life decisions, but enjoys a secular life where hiking, cycling, baking, and exploring create a very rich life!
Boulder, CO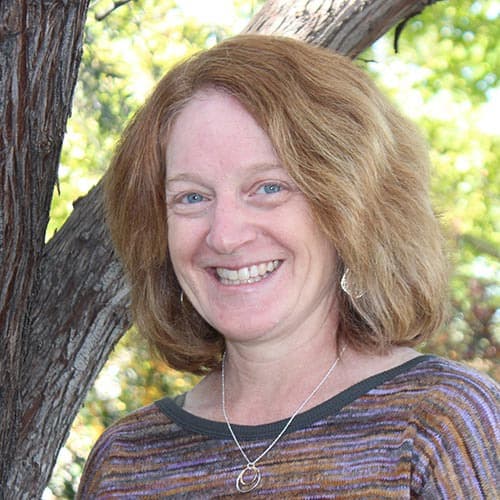 Shari Blake Schnee has been involved in the Boulder Jewish Community for almost 20 years and is currently the Specialty Camps Director at the Boulder JCC. Shari first became involved with Hazon through her job, but it immediately became a personal passion after attending a local Hazon Food Festival. It was inspiring for her to see the food and environmental movement through a Jewish lens. Shari and her family are members of Congregation Har HaShem and she is a past member of the Tuv Ha'Aretz CSA Steering Committee. She is a member of the Tuv Ha'Aretz Red Wagon Organic Farm CSA. Shari lives in Louisville with her husband Jonathan and her two teenage children, Jared and Mollie. She is excited to be part of the Advisory Board and to help Hazon create a healthier and more sustainable community in Boulder.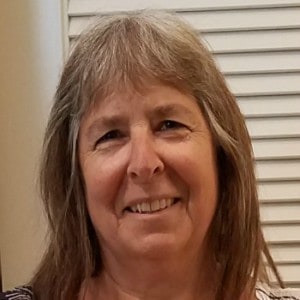 Julie Shaffer is the Executive Director of the Oreg Foundation in Boulder. She has been involved in Colorado's non-profit world as a professional and lay leader for over 20 years. Julie serves on Hazon's national Board and is a member of the Board of Directors of Encounter and the Jewish Studies Program at the University of Colorado. She serves on several committees of the Boulder JCC where she was the honored for her leadership at their annual gala. Julie was a founding board member of the Boulder Jewish Community Foundation and was honored by them for her dedication and extraordinary work in the Boulder Jewish Community. Julie and her husband, Bruce, raised their three kids in Boulder.
Boulder, CO
| julie.shaffer@hazon.org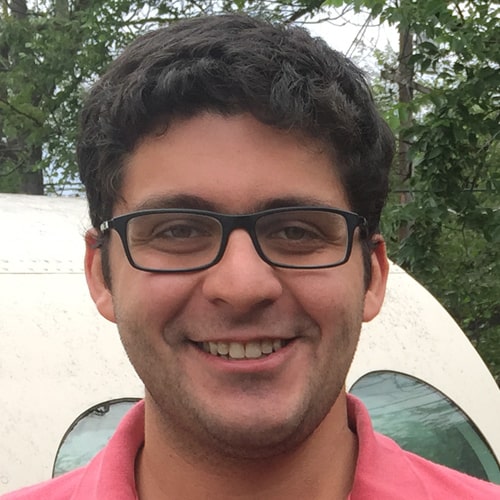 A Denver native, Ian Solow-Niederman has developed a passion for Judaism, food and education. While at the University of Colorado, he was lucky enough to intern for Hazon with the 2012 Rocky Mountain Jewish Food Summit, and continued as an advisory board member. After graduating, he spent time in Indianapolis as the Director of Alumni Engagement for Alpha Epsilon Pi Fraternity and as a Fellow at the American Hebrew Academy in Greensboro, North Carolina. Currently, Ian is the Regional Director for BBYO and is happy to serve with Hazon to ensure a better community and world for the teens he works with.
Denver, CO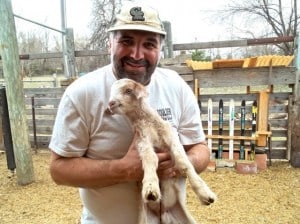 Rabbi Marc Soloway has served as the rabbi of Congregation Bonai Shalom in Boulder, Colorado since 2004. He has always loved food, perhaps a little too much, and in recent years has thought more deeply about where this food comes from, how it is produced and how all of that fits with deep Jewish obligations and values. Marc has ridden twice in the Hazon-Arava Institute Israel Ride in 2008 and 2010. Marc co-chaired two Hazon Food Conferences on the west coast in 2010 and 2011, he is on the Hazon Steering Team in Colorado as well as the Jewish Life team for the Rocky Mountain Jewish Food Summit in April 2012. Marc was instrumental in bringing Boulder's first Jewish CSA through Hazon, which is now a collaboration of five synagogues and the JCC with two weekly drop-off sites. Marc is also a proud member of a Jewish goat and chicken co-op across the street from his synagogue. Marc was very active with the Limmud Conference in the UK, serving as co-chair in 1996 and 1997 and he was a founding board member of Limmud Colorado in 2008, which has informed his work with Hazon. He was in Ghana as part of the second AJWS Rabbinic Delegation, volunteering with a grantee in the south, as well as a fellow of the Rabbis without Borders program with CLAL. Marc is also a graduate of the 5th Rabbinic Cohort of the Institute of Jewish Spirituality. Before becoming a rabbi, Marc was an actor, storyteller and massage therapist in his native London and currently is the narrator of a documentary film about the Baal Shem Tov.
Boulder, CO
Helaine Unger lives in Boulder with her partner, Jed. Together they have 5 children and 3 grandchildren. Helaine enjoys many outdoor activities including hiking, skiing, biking and traveling. She is a retired early childhood special educator and is always looking for interesting activities to participate in. Her youngest daughter works for Hazon in Detroit and inspired her to join the board in Boulder.
Boulder, CO
| helaine.unger@hazon.org
Philadelphia Advisory Board
Abby Contract
Lori Dafilou
Sally Eisenberg
Daniella Eskenazi
Marty Feigenbaum
Joy Finkel
Eli Freedman
Mark Kaplan
Laurel Klein
Larry Kagel
Lisa Kagel, Co-Chair
Stuart Kurtz
Amanda Ross
Mark Taylor
Mike Yasner
Val Yasner, Co-Chair

Abby Contract was the co-chair of the first Liberty, Food & Justice for All as well as the Sukkot Harvest Supper. She has participated in the CA bike ride and the NY Food Conference. When not planning Hazon events, she's introducing her family to culinary adventures in Philadelphia.
Lori Dafilou has been involved with Hazon since 2008, when her synagogue, Adath Israel, first established a Hazon CSA and sent a team to the Israel Bike Ride. Since then, Lori has become a regular attendee at the Hazon Food Conferences at Isabella Freedman. In 2010, she had the opportunity to contribute towards the conference by participating on the Programming Committee. Lori was honored to be asked to become a member of the Hazon Philadelphia Advisory Board in 2011 and in October 2012, she served as Programming Chair for the first Philadelphia Food Festival. Lori is the Executive Director for Adath Israel, a Conservative synagogue located on Philadelphia's Main Line. When not working, she can be found at her home in Glenside, where she likes to make her own pasta and cheese, and tend to her perennial and herb beds. She also recently discovered the joys of canning and is happily preserving every fruit that crosses her path! Lori and her husband, Steven, are the proud parents of two daughters, Sarah and Emily. While technically "empty nesters," they share their home with two friendly felines – Gus and Pumpkin.
I am a self employed real estate and estate planning attorney practicing in Bucks County Pa for the past 29 years. I am also licensed to practice in New Jersey. I have been married to Marc Finkel for 27 years and have two children, Benjamin age 24 and Molly age 20. I am an active member of Congregation Beth El of Yardley Pa having served as Vice President of the congregation and currently serve on the Board of Directors and the religious activities committee. I am the founder and coordinator of the Min Haaretz Hazon CSA at Beth El which serves over 85 families from the synagogue and the general community. I love travel, reading and organizing.
Recently dubbed the "Queen of Quinoa," by writer Sally Friedman of the Philadelphia Inquirer, Sally Eisenberg is a Certified Holistic Health Coach and founder of Nourish Ur Life – a nutrition/healthy lifestyle practice located in Center City Philadelphia. As a multi-media artist, Sally has always been passionate about food and healthy living and integrating nutritional counseling with her artistic vision.
In addition to working with private clients, Sally offers cooking classes out of her home, empowering her attendees to cook healthfully in their OWN kitchens. Her classes bring out the FUN and DELICIOUSNESS in "healthy" while creating community among her participants.
Sally's involvement with Hazon is a perfect blend of combining her love of Judaism with her passion for sustainable living.
You can also find Nourish Ur Life on Facebook and follow her on Twitter.
Marty has been Co-Coordinator for the Hazon CSA of Southern New Jersey since 2008. He conceived the Sukkot Harvest Supper and was on the event planning committee. He also co-chaired the Hazon Lag B'Omer BBQ, and "A Taste of Hazon; A Culinary Celebration of Tu B'Shvat". Marty's most recent involvement with Hazon Philadelphia was as an active member of the planning committee for 1st Annual Hazon Philadelphia Food Festival. Marty has been a real estate developer and builder in Cherry Hill, NJ since 1984.
Eli Freedman was ordained at Hebrew Union College–Jewish Institute of Religion in May 2010 after receiving his undergraduate degree from Brandeis University. Prior to joining the clergy team at Rodeph Shalom, Rabbi Freedman served as Rabbinic Intern at the NYU Hillel, spent three years of rabbinical school in London and ran the outreach and engagement program at Columbia/Barnard Hillel.
Rabbi Freedman's three major areas of work at Rodeph Shalom are our Mercaz Limud (Religious School), our RiSe Up! (Social Justice) Initiative, and young adult work which included our Young Friends group and Next Dor. He also is engaged in all other rabbinic duties, including life cycle events, leading services, preaching, counseling, and adult education. Rabbi Freedman and his wife, Laurel Klein, live in the wonderful Kensington neighborhood where they enjoy dinning out, live music, and home-brewing!
Lisa's first introduction to Hazon was the Sukkoth Harvest Supper 4 years ago, where she realized that Hazon, with its commitment to food issues and a unique perspective on Jewish identity, was a unique community she could call her own. Since then, she has participated in numerous Hazon activities and events – co-founding the Center City CSA in partnership with Laurel Klein and Sara Levy, attending the NY Food Conference twice, participating in the Israel Food Tour, and even volunteering on crew for the New York Ride. She loves the learning that prevails at every event, as well as the camaraderie that occurs, among this diverse group of Jews across every denomination and age group.
Professionally, Lisa works for a Digital Strategy Consultancy. In her spare time, when she isn't involved in Hazon, she loves cooking, traveling, hiking, yoga, movies, and reading.
Mark is a pathologist by profession, a sailor, outdoor enthusiast, foodie and chef by avocation.  Mark first connected with Hazon on Israel Ride 05 and since then is an avid cyclist.  He was inspired by Hazon to found the first Philly area Tuv Ha Aretz Hazon CSA at Congregation Kol Ami in Elkins Park in 07, currently in its seventh year. Mark has been instrumental in the CSA s success, leading an annual community Tu B Shvat Seder, Sukkot trips to the farm, and producing many successful educational programs relating to Judaism, food and sustainability for the area community.   As a member of Philly Hazon Advisory Board since its inception, Mark served on the planning committee for the 11 Sukkot Harvest Supper and 13 inaugural Philly Hazon Food Festival.  He is co-chair of the 14 Philly Hazon Environmental Bike Ride.  His is married to Karin Chernoff Kaplan and has two daughters, Molly and Ellie.
Laurel is in her 4th year in Philly. She comes to Philly with an educational background in Social Work and Jewish Nonprofit Management, with an emphasis on community organizing & project management. She has worked for Teva and Eden Village Camp, two of the leaders in the Jewish environmental field, and is currently launching her own project called Cafe Olam, a space for young adult engagement and community building around culture and sustainability. She is going into her 4th season leading the Hazon CSA she co-founded with Lisa Kagel, and the 2nd season of the farm to table community cooking and feeding initiative for those in need that she launched at Rodeph Shalom, during CSA pickup. She has spoken at the What Is Your Food Worth series and Cafe Olam will be hosting an upcoming event with the Feinstein Center on worker's rights through a Jewish lens. Laurel is excited to be working with Rodeph Shalom to launch a mixed income farmers market in our low income neighborhood for congregants and neighbors, and is looking forward to engaging our youth in food justice and advocacy. Her and her husband, Eli Freedman, a rabbi at Congregation Rodeph Shalom are total foodies, beer brewers, wild fermentors, and aspiring DIYers.
Amanda Ross holds a dual-M.A. degree from Gratz College in Jewish Communal Service, and Jewish Education, along with a B.A. in English from Rutgers University. She grew up in Cherry Hill, NJ and currently resides in Philadelphia. She is a licensed Zumba instructor and passionate CSA participant. She co-chaired the first Philadelphia Hazon Food Festival and is excited to be part of the Hazon community as it continues to grow.
A 2011 James Beard Award winner for "Best Chef, Mid-Atlantic," Chef Michael Solomonov is the executive chef at Zahav (237 St. James Place, 215-625-8800), Philadelphia's renowned modern Israeli restaurant. Known for his extraordinary skill at transforming simple foods into artful culinary masterpieces, he is widely regarded as one of the city's top young chefs and entrepreneurs. In addition to his duties at Zahav, of which is he co-owner, Chef Solomonov is a partner in Percy Street Barbecue (900 South Street, 215-625-8510), a Southern inspired barbecue restaurant and bar on South Street that has quickly become known as the best place in Philadelphia for smoked meats, and Federal Donuts (two locations: 1219 South 2nd Street and 1632 Sansom Street) a mostly take-out, donuts-and-fried-chicken shop serving exceptional coffee, cake donuts and fried chicken.
In 2012, Food & Wine magazine named Chef Solomonov among the country's top "Empire Builders," admiring his devotion "to reinventing overlooked cuisines." Chef Solomonov was also the subject of a New York Times feature in 2011 that explored the genesis and continued success of Zahav, which praised his "simple food with layers of flavor." That same year, Zahav was elevated to a coveted "Four Bells: Superior" rating from the Philadelphia Inquirer, one of only four restaurants citywide to attain that elite status. Both Conde Nast Traveler and Travel + Leisure named Zahav among the top restaurants in the nation in their May 2009 issues, and Esquire named Zahav among their "Best New Restaurants, 2008." Zahav has also been featured in Bon Appetit, which selected the restaurant as one of their "Hot 10 Summer Blockbusters." Philadelphia magazine named Zahav "Best New Restaurant, 2008" in their annual "Best of Philly" issue.
Before opening Zahav, which means "gold" in Hebrew, in 2008, Chef Solomonov was the executive chef at West Philadelphia's Marigold Kitchen, which he and restaurateur Steven Cook co-owned until 2009. There, he was named "Rising Star Chef, 2007" by Restaurant Hospitality magazine, as well as "Best Chef, 2006" by Philadelphia magazine. Prior to joining Cook at Marigold Kitchen, Chef Solomonov worked under such top chefs as Marc Vetri at Vetri and Terence Feury at Striped Bass. He is a graduate of the Florida Culinary Institute in West Palm Beach, FL. Born in Israel, he grew up in Pittsburgh, PA and now calls Philadelphia home. He frequently travels back to Israel, including an epic 2008 trip with the entire opening team from Zahav to introduce them to the cuisine they would be preparing and serving.
For more information about Chef Michael Solomonov or any of the restaurants that he co-owns with Steven Cook, please visit www.cooknsolo.com and follow them on Twitter (@cooknsolo).
Michael Yasner enjoys participating in all things Hazon. Mike is currently co-chair of the upcoming Philly Hazon bike ride, a Philly Hazon Board member, and a core member of the Hazon CSA of Southern New Jersey. In between Hazon bike rides, food conferences and other events Mike is a Periodontist in Cherry Hill, NJ.
Val Yasner practiced Endodontics and taught at the University Of Pennsylvania School Of Dental Medicine for 15 years. After severe carpal tunnel Val retired from Endodontics and rediscovered her love of food.
Val's involvement with Hazon began when she helped bring Hazon CSA of Southern New Jersey to her Cherry Hill community. Over the years Val has participated and taken leadership positions in the full range of Hazon activities including riding and crewing the NY Labor Day Ride, cycling in the California Ride and a portion of the Israel Ride. She has attended multiple Hazon Food Conferences on both coasts as well. Under her leadership Philly Hazon is continuing to expand its role in the community.
Val brings her health care perspective to the world of food and nutrition. She has a passion for cooking, eating, and talking about food while tying all of this to our Jewish heritage and tradition.
Cherry Hill, NJ
Hazon Advisory Board
Jonathan Ariel
David Arnow
Martin Kaminer
Rabbi Daniel Lehman
David Lehrer
Aliza Mazor
Rabbi Michael Melchior
Senator Charles Schumer
Dr. Eilon Schwartz
Karen Shapira z"l
Ruth Cummings Lehman
Michal Smart
Dr. Alon Tal
Rabbi Gordon Tucker
Rabbinical Council
The Hazon Rabbinical Council (RC) is a mutually beneficial and supportive avenue for Hazon to help religious leaders (rabbis, cantors, rabbinic and cantorial students, and other spiritual leaders of all denominations) who support Hazon's work and programs within their communities. The RC catalyzes rabbis to use Hazon as a portal for action, helping them be leaders in creating a healthy and sustainable community in the Jewish world and beyond.
Please click here for more information.