Aug 14, 2015 - Aug 16, 2015
Isabella Freedman Jewish Retreat Center, Falls Village, CT
This weekend falls in the middle of our Adamah Farm Vacation. Extend your stay and join us for both!
A Weekend of Song Singing and Sharing
Join us in the age old tradition of coming together through song!  Together, we will sing and share an array of Jewish song traditions, inclusive of a wide range of Jewish ancestry and religious practices.
The weekend will be structured around shabbat, hour long song sharing and teaching sessions and open unstructured singing – with plenty of time to explore the farm, swim in the lake, sit by the pool, or go on a hike.
The retreat is open to lovers of Jewish song new and old. Whether you have an abundance of songs in your back pocket you're excited to share, are longing to expand your repertoire, or are new to Jewish songs altogether, we welcome you to join us!
We see the array of Jewish songs as expansive, including but not limited to songs based on liturgical text, niggunim (wordless melodies), Jewish folk songs, Jewish chanting, Jewish labor songs, songs in yiddish, ladino, and judeo-arabic, songs written by Jews, sung by Jews, etc.
Shabbat Services
Shabbat services will be offered Friday night and Saturday morning. Options will include orthodox, traditional egalitarian and hebrew chanting.
Song Sessions
Sessions will be led by a wide array of song leaders using a variety of formats.  Some will include histories and stories, others will just be about singing the songs themselves. Please see the session proposal tab if you are interested in leading a session!

Open Sings
Unstructured time to sing together!
Jewish Outdoor, Food & Environmental Fun!
Make pickles, explore the woods, and take a tour of the farm alongside our Adamah fellows!
Featuring Lead Teachers Jessica Lurie, Katie Down & Arthur Kell of
Sophie

Salonika!

Sofie Salonika is a hybrid group delving into Sephardic, Spanish, Turkish and Arabic songs, presenting concerts filled with compelling new interpretations on traditional works, and spicy, original Balkan – inspired compositions with hints of jazz, Bluegrass, Whimsical Jazz and Nocturnal Funk.

Formed in 2013, Sophie Salonika is led by internationally renowned multi-instrumentalists Katie Down (ukelele, flute, voice) and Jessica Lurie (sax, flute, accordion, voice). They are joined by the in-demand rhythm section of Arthur Kell on Bass and Shane Shanahan on percussion. Listen here!
Jessica Lurie (sax, flute, accordion, voice): Seattle and Brooklyn-based Jessica Lurie is and award-winning multi-instrumentalist and composer. Jessica tours internationally with her Ensemble, and in addition to Sophie Salonika, Jessica is an active member the Tiptons Sax Quartet & Drums (Seattle/NYC); Living Daylights Trio (Seattle); NYC Jewish Afro-beat band Zion80; and the Far Cry flute quartet with Robert Dick and Jamie Baum. As a side-person, composer and collaborator, Jessica is featured on over 50 recordings. She has worked with international artists including Fred Frith, Billy Martin, David Krakauer, Bill Frisell, Skerik, Jenny Scheinman, Chuck D, The Indigo Girls, Mark Ribot, Eyvind Kang, Karl Denson, Frank London, Allison Miller, Vinicio Caposella, Otto Lechner, Nels Cline, Amy Denio, DJ Logic, Marco Benvento, Jacob Fred Jazz Odessy, Kenny Wolleson, Sleater Kinney, Bernie Worrell and Ivan Neville among others.
Katie Down (ukelele, flute, voice): Katie Down is a multi-instrumentalist, composer, sound designer, and music therapist with a private practice in New York. Her sound scores and compositions have garnered several awards including a Drama Desk Nomination for Sound Design and the Connecticut Critics Award for Best Sound Design. She has received grants for teaching, composing, and touring through the Jerome Foundation, Meet The Composer, MAP Grant, Pro Helvetia, and the Mid Atlantic Arts Foundation and has been recently commissioned by Ripe Time to create a live score with glass instruments and shakuhachi for their 2015 main stage production. Katie has worked with downtown and regional theatre companies including Play Company, Pig Iron Theatre, Target Margin Theatre, Long Wharf Theatre, City Theatre of Pittsburgh and many more. Katie's work has taken her to the Balkans and South Africa over the years where she has conducted workshops in improvisation, clowning, and songwriting for kids and teens, and she recently completed a a songwriting project with kids and ukuleles in Johannesburg. Her performing ensembles include NewBorn Trio, Lyrebird, Sofie Salonika, and The Ukuladies whose next album is due out in January 2015.
Arthur Kell, Acoustic Bass: A graduate of Oberlin Conservatory of Music, Arthur has played extensively in the 20th century with Thomas Chapin, Shelley Hirsch and Bobbie Previte. More recently, he's worked with Sam Newsome, Denman Maroney, Bill McHenry, Bernard Purdie, Matt Darriau and Matt Wilson. Since 2000, he has led groups featuring Brad Shepik, Loren Stillman, Mark Ferber, Steve Cardenas, Ben Monder, Gerald Cleaver and Donny McCaslin. His quartet has done 15 tours in Europe and released four cds on labels including Brooklyn Jazz Underground Records and Fresh Sound Records. His compositions for film and live performance for multi-disciplinary artist, Quintan Ana Wikswo, were premiered in Munich and Berlin in 2013.
Check back soon for additional lead teachers!
Other teachers include…
Aryeh Bernstein, a Chicago native and resident and long-time Jerusalemite, coordinates Mishkan Chicago's Back-to-Basics beginner's Judaism program, is an educational consultant for the Jewish Council on Urban Affairs and founding Director of the Hyde Park Teen Beit Midrash, has been a translator and editor for the Koren-Steinsaltz English Talmud edition and is a Senior Editor of Jewschool.com. He has studied at Columbia, JTS, YU, YCT, and Yeshivat Maale Gilboa, and taught at Yeshivat Hadar, Drisha, Yeshivat Talpiot, the Hartman High School, Camp Ramah in WI, the TAKUM social justice beit midrash, and elsewhere. He has led High Holiday services at Kehilat Hadar since 2002 and made the recordings that have been used most widely for learning High Holiday davvening in recent years. In 2011, he released a hip-hop album, called A Roomful of Ottomans.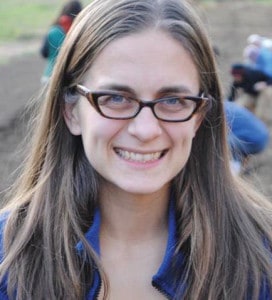 Kohenet Shamirah Chandler is a Jewish experiential educator, community activist, and earth-based spiritual leader. She recently served as the Director of Earth Based Spiritual Practice for Hazon's Adamah Farm, responsible for Food, Farm and Forest Jewish Educational Programming. Sarah holds a M.A. in Jewish Education and a M.A. in Hebrew Bible from the Jewish Theological Seminary, and a certificate in Non-Profit Management and Jewish Communal Leadership from Columbia University. She teaches, writes and consults on a national level on issues related to Judaism, earth-based spiritual practice, the environment, mindfulness, food values, and farming. This fall she will be starting a new project as an employee of Farm Forward. In cooperation with the Humane Society of the United States and Hazon, we will be launching a campaign to encourage and support Jewish organizations in promoting conscientious food choices, reduce farm animal suffering, and advance sustainable agriculture.
Mónica Gomery
is a rabbinical student at Hebrew College whose interests include poetry, niggunim, Talmud study, social justice, and pastoral care. She believes that music is at the heart of building spiritual and political community, and loves nothing more than singing with others. She is thrilled to learn and to teach at Let My People Sing!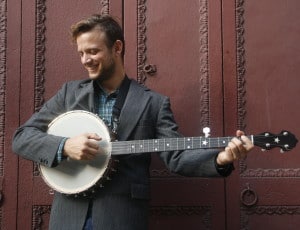 Alex Kramer is a folk singer, multi-instrumentalist and square dance caller residing in New York City. A native New Yorker, he has played music for his entire life.  He became entrenched in folk music and started to play banjo and guitar at the age of 16.  He has played in a variety of bands, including The People's Republic of Gefiltestan, Bearcubes, Klezma Ganstas, Cold Hard Ground, Harris Field, and New Time Country Kitchen.  He is currently a founding member of the New York City based groups The Live Cultures and 5 Mile String Band.  He has lived in Ohio, Massachusetts, Oregon and currently resides in his hometown of New York.  His music is highly influenced by the musical traditions of the Appalachian mountains, Central Asia (Tuva), the 1960s, and raucous campfire circles around the country and world.  Storytelling, singalongs, folk songs, improvisation and overtone singing are all staples of Alex's concerts.
Ilana Lerman
is a community organizer, artist, and herbalist in Boston, MA and loves to interweave song throughout her days, political meetings and actions, and spiritual practice. Ilana is currently a student of Shefa Gold's Kol Zimra program for chant leaders.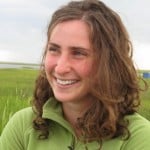 Batya Levine 
is a
Teva
 Educator and denizen of Isabella Freedman Jewish Retreat Center. She is talented, conscientious, kind, and creative. As a small child, Batya dreamed that she would one day materially contribute to the renewal of the Jewish people and the whole world, by creating and facilitating transformative and fun spiritual retreat experiences. Dreams really do come true!
Avram Mlotek graduated cum laude from Brandeis University having majored in Near Eastern and Judaic Studies.  His writing has appeared in The Forward, Tablet, Haaretz, The Jerusalem Post, The Jewish Week and The Huffington Post among other blogs.  In 2012, The New York Jewish Week selected him as a "leading innovator in Jewish life today," as part of their "36 Under 36″ Section.  Mlotek's Yiddish cultural work has brought him to China, Ethiopia, Israel, Sweden, and Australia, where he has led high holiday services in Melbourne.  He has worked as a rabbinic intern at The Carlebach Shul, The Educational Alliance, The Hebrew Institute of Riverdale and at Hunter College Hillel.  Mlotek is a co-founder of Base Hillel, a new initiative in Jewish engagement and will be working next year as the rabbi of Base Hillel serving Jewish young adults in downtown Manhattan.  He is married to Yael Kornfeld, a geriatric social worker, and is the proud Tati of their delightful daughter, Revaya.
Margot Seigle
is the coordinator of Jewish outdoor, food and environmental fun at Isabella Freedman.  She participated in the
Adamah Fellowship
in Fall 2012 where she rediscovered her love for Jews, song, spirituality and the outdoors. When she's not coordinating retreats, you can find her strumming the mandolin, playing around on the fiddle, and singing her heart away on the dock.
Abraham Lev Weiss
is a Rabbinical student at Hebrew College where he is learning the Torah of close listening, deep breathing, and simplicity. Singing with other people is one of his greatest joys. In the silence after the song, the voices of the trees can be heard through the open windows. The whole earth cannot help but sing.
Plus Elana Brody, Brian Dolphin, Nomi Lerman, Rachel Binstock, Yael Kornfeld and more to come.

Friday
2-4 – Registration
4:30 – 5:30 Welcome
5:30 – 6:30 Open Sing
7:45 pm – Kabbalat Shabbat

9 pm – Dinner
10:30 pm on – Open Sing / Tisch
Saturday
7a – Yoga
8a – Breakfast
9a – 11a – Shabbat Services
11a – 12pm – Song Session Slot 1
12pm – 1 – Lunch
1-2p – Jewish Outdoor, Farm and Environmental Fun! / Open Sing

2-3p – Song Session Slot 2
3-4p – Song Session Slot 3
4-5:30p – Free time / Open Sing

5:30-6:30p – Dinner
6:30-7:30p – Open Sing / Ma'ariv
7:30-8:30p – Song Session Slot 4

8:45p – Havdallah
9:30p – Open Jam by the Campfire / Concert TBD
Sunday
7a – Yoga
8a – Breakfast
9a – 10a –  Song Session Slot 5
11-12pm Closing Circle & Sing
12-1pm lunch
Goodbye!
register now
All-inclusive rates start at $80 per night per person. Click the "register now" button above for information, rates, and to register online. Online registration is for full credit card payments only. If you would like to pay in installments or pay by check, please call 860.824.5991 x0. Please review our lodging options and rates prior to calling.
You will receive a confirmation email once you have registered and made a payment online or by phone. If you do not receive the confirmation email within 24 hours of registering, please call us at 860.824.5991 x0.
If you're new to Isabella Freedman, check out our Frequently Asked Questions for information about where we're located, arrival and departure times, what to bring, etc. For other questions, please email margot.seigle@hazon.com.
We strive to make our programs affordable to everyone.
Camp Teva is for kids ages 5 – 12, and runs simultaneously with retreats geared toward adults. Camp Teva combines the best of Teva's signature Jewish environmental education with all of the opportunities provided by the Adamah Farm to create a distinctive and creative way for kids to have a fun and safe Jewish outdoor, food, and environmental education experience while their parents are enjoying Hazon's many retreats, conferences, holidays, and workshops at Isabella Freedman. A transformative experience for the whole family!
When you register kids during your event registration process, they are automatically enrolled in Camp Teva! All-inclusive kids' rates include Camp Teva programming.
We welcome all participants to submit a proposal to lead an hour long song singing and/or sharing session!