Jun 29, 2014 - 10:00 am - 3:00 pm
Denver Jewish Community Center, Denver, CO
general public tickets available here!  JCC Member tickets available here!
$20 General Admission  | $10 ages 8-17  
Children under 8 are FREE  | Robert E. Loup JCC Members Special Pricing  
Spend your day learning, celebrating, and hands-on doing at the intersection of food, sustainability and Jewish life
I have not yet seen a "food festival" where you can take classes of this nature. Jewish or not, sustainability is becoming increasingly important to everyone who shares this earth. I thought it was an excellent event."
Join Colorado foodies, rabbis, nutritionists, chefs, farmers, vegans, and omnivores in celebration of the values of the Jewish Food Movement: local, accessible, healthful food, crafted by people who are treated fairly, and grown or produced in a way that promotes a healthy, sustainable, and diverse environment.
The Festival will showcase Colorado purveyors of local, sustainable food, art, crafts, and other goods. Choose from a variety of interactive, DIY workshops, taste solar-baked cookies, judge humus contest, and more! Modern twists on Jewish foods, complimentary goodies, give-aways, and hands-on fun for the whole family!
A local twist on Hazon's successful national, multi-day Food Conference, this Food Festival is a unique, one-day taste of the Jewish Food Movement.
Join us for a
pre-Festival breakfast
 at 
Ekar Farm
, 8:30 – 9:30 a.m. Located just 1 1/2 miles from the JCC, Ekar Farm is an urban Jewish farm dedicated to educating the community about sustainable agriculture practices and food justice. Enjoy a continental breakfast, farm tour and do some harvesting of fresh, organic produce that will be donated to local food banks. This morning program is optional and is
included with your regular Food Festival
admission.
Bring your favorite homemade hummus to the Hazon Food Festival and you could win a fabulous prize and all the glory of having the best hummus in the state! 
Contest Details:
Hummus must be homemade. Recipes do not have to be original. Elaborate, unusual, delicious — all favored. Hazon will provide baby carrots and pita for dipping.
Hummus must be able to be kept and served at room temperature.
Have your hummus at the Food Festival by 10:00 am so it can be readied to be judged. Attach a note to your hummus with your name and indicate if it was made in a Kosher kitchen or not (both are welcome).
Winners will be announced at the Hazon Food Festival.
If you have questions about the hummus competition, email colorado@hazon.org. We hope you'll preregister for the contest when buying your ticket in advance, but if you get inspired at the last moment to bring an entry, please do.
Shuk (Market)
All day at the festival, vendors and organizations show off their wares and spread the word to a crowd of passionate foodies and food-concerned consumers. The Shuk features local purveyors from whom you can taste and purchase local, sustainable food, art, and other goodies. Stay tuned for vendors we have scheduled!
Local, Sustainable Food & Other Goods
Art & Judaica
Community Organizations
And more!
The Hazon Food Festival features a variety of experiences to choose from. You can look forward to:
The 
Topsy Turvy Bus
! This veggie oil-powered double-decker bus will launch its 2014 summer tour from the Hazon Food Festival! Teva educators will give you a hands-on tour of the bus, help you cycle your food into existence with a human-powered bike generator, and get your hands dirty in their composting system.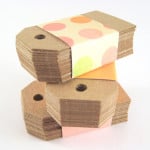 Contribute to the international
Food Memory Wall!
On loan from London's 
Gefiltefest
, this collaborative art project will be on site and you can add your own food memory.
Enjoy a number of Do It Yourself booths where you'll learn about herbs, make your own lox, and create pots from recycled paper.
Harvest for the hungry! Enjoy an optional pre-Food Festival breakfast at 
Ekar Farm
 where you'll get a farm tour and harvest food to be donated to local food banks.
Eat a kosher bug! Some locusts are kosher and some aren't. How can you tell, and what do they taste like? This program will break it down–free samples!
Organic vs. Kosher vs. Local vs. … Come learn what the heck all those labels mean and to use them to make food choices that align with your values.
Slice, Dice, and Nosh! Brush up your kitchen skills and learn new ones from top local Jewish chefs.
These and many more programs and activities will fill the Hazon Food Festival. Check back regularly for updates.
Here is the schedule outline to help you plan your day. (This schedule is subject to change.) The final schedule with details of which programs will happen during which sessions will be posted a week before the event.
10:00-3:00
Shuk Open: 30+ craft food makers, art, Judaica, and activities with community organizations
10:00
Session I
11:00
Session II
12:00
Food Trucks, the Topsy Turvy Bus and Shuk
1:00
Session III
2:00
Session III
*Schedule subject to change.
Enjoy the best of Denver's eats!
From noon to 2 pm, artisan food trucks will be outside the MACC entrance of the JCC, where you'll be able to check out delicious, local flavors from some of our cities finest food trucks. Details to come!
Interested in partnering in the Food Festival? Please consider it!
Partners will:
Build your Professional Toolkit: Reward your leaders (or yourself) for hard work with a day of dynamic learning and toolkit-building that will inspire your organization to make a healthier and more sustainable community.

Experience JOFEE: This is a great way to experience what the JOFEE movement is all about: bring your values around food, sustainability and the environment to fruition.

Get connected: Meet the other organizations committed to growing the JOFEE movement.

Community Promotion: Show the community you care about renewing Jewish life by supporting healthy and sustainable community.  Your logo will be included in the printed program guide, event poster (deadline dependent), and event website.
We ask that you will:
Communicate and Share: Use the toolkit we send you to promote this event through you avenues of communication (newsletter, facebook, twitter, etc.), "like" Hazon Colorado on Facebook, talk to people about what you are excited about for the Hazon Food Festival!

Send your logo (high resolution JPG) to colorado@hazon.org

Support: Please plan to pay for your sponsorship either by check or credit card. Checks can be made out to Hazon, with Food Festival in the memo line, and mailed to the Hazon office at ℅ Lisa Sacks, 125 Maiden Lane, NY, NY 10038. To pay with credit card, just give Sarah a call at 303.886.4894

Partner for $50 and receive 5 free tickets to send your leadership to the Food Festival

Partner for $100 and receive 10 free tickets to send your leadership to the Food Festival
Please join us! If you would like to become a Partner, please click the become a partner button as soon as possible. To be included on the event poster, fill out the "become a partner" form below and send your logo by April 17th; to be included on the website and in our program book, please fill out the partnership form and submit your logo by by June 9. Payment must be submitted no later than June 9.
If you have questions, please contact sarah.kornhauser@hazon.org.
Stay tuned for more information.
Interested in starting a food festival in your area? Hazon can help!