Apr 27, 2014 - 10:00 am - 5:00 pm
Oshman Family JCC, Palo Alto, CA
Spend your day learning, eating, and celebrating at the intersection of food, sustainability and Jewish life
I have not yet seen a "food festival" where you can take classes of this nature. Jewish or not, sustainability is becoming increasingly important to everyone who shares this earth. I thought it was an excellent event."
Join Bay Area foodies, rabbis, nutritionists, chefs, farmers, vegans, and omnivores in celebration of the values of the Jewish Food Movement: local, accessible, healthful food, crafted by people who are treated fairly, and grown or produced in a way that promotes a healthy, sustainable, and diverse environment.
Explore the Bay Area's Jewish culinary landscape with artisan food pop ups and a shuk (market) full of purveyors of local, sustainable food, art, crafts, and other goods. Choose from a variety of interactive and DIY workshops on beekeeping, dumpling-making, veggie-fermenting, and more! Modern twists on Jewish foods, complimentary goodies, photo booth, live music, and hands-on fun for the whole family!
Festival Schedule
Schedule subject to change

| | |
| --- | --- |
| 10:00-4:00 | Shuk Open: 20+ craft food makers, art, Judaica, photo booth,  and activities with community organizations |
| 10:00 | Embracing Healthy Mediterranean Jewish Food with Joyce Goldstein (All ages) |
| | Yoga, Kabbalah and Food with Rabbi Mychal Copeland (Age 12+) Please bring your own mat!   |
| | Easy Pita with Joel Olson (DIY, Limit 25 people,  Age 4+) |
| 11:00 | The Peninsula Jewish Community Farm Initiative  with Adam Berman (Age 12+) |
| | Food Styling & Food Photography with Erin Gleeson (DIY, Limit 25 people, Age 12+) Please bring your own camera!  |
| | Dumplings & Spring Rolls with Gabi Moskowitz (DIY, Limit 25 people, Age 8+) |
| | Backyard Chickens 101 with Mark Delman (All ages) |
| | Octopretzel Concert (All ages) |
| 12:00-3:00 | Food Booths Open: King Knish, Oren's Hummus Shop, Milk and Honey Catering, and Shmaltz Brewing Company |
| 12:00 | Shmita: Reimagining a JOFEE Society with Nigel Savage (All ages) |
| | Hazon's "Setting the Table" Program: Cooking up Jewish Values and Healthy Food with your Family (DIY, All ages) |
| | Jewelry Making with Louanna Angelo (DIY, Limit 25 people,  Age 8+) |
| | Palo Alto School of Rock Concert (All ages) |
| 1:00 | Farmacology: Total Health from the Ground Up with Daphne Miller, MD (All ages) |
| | Adventures in Spices: Finding Flavor in Whole Foods  with Jessica Goldman Foung (Demo w/ Tasting, All ages) |
| | Backyard Beekeeping 101 with Doug Smith (All ages) |
| | Plantable Seed Bombs & Seed Paper with Debbie Togliatti (DIY, All ages) |
| | Banana Slug String Band Concert (All ages) |
|  1:45 | Magic of Water with Kathy Machado (All ages) |
| 2:00 | Beyond Bubbie Bakeoff: Top Chef-Style Cookie Competition (DIY, All ages) |
|   | Food-Blogging My Way to Primetime with Gabi Moskowitz (All ages) |
|   | Cultivating Your Jewish Roots in Your Backyard with Debbie Togliatti (All ages) |
|   | Pickling 101 with Happy Girl Kitchen (DIY, Limit 40 people, Age 8+) |
|  2:15 | Singing in the Garden with Banana Slug String Band (All ages) |
|   | KlezNU Concert (All ages) |
| 3:30 | Exclusive Beer Tasting with Shmaltz Brewing Company and Chrissa Imports (Limit 50 people, 21+) |
DIY Workshops, Lectures & Demos
Live Music & Family Entertainment
Octopretzel 11:00am Concert
Banana Slug String Band 1:00pm Concert
Palo Alto School of Rock 12:00pm Concert
KlezNU 2:15pm Concert

The Official Klezmer Band of Peninsula Temple Sholom
Beyond Bubbie Bakeoff
Join us at 2:00pm for Reboot's version of a Top Chef Quickfire Challenge with the Beyond Bubbie Bake-Off. In this cookie competition, you have the challenge of whipping up your own signature cookie with the ingredients provided. How will you make your cookies and whose will impress the panel of judges? Cookies will be judged on appearance, taste, creativity, and the "Bubbie Meter", or WWBT, What Would Bubbie Think?
The Beyond Bubbie Bakeoff will provide a basic recipe, all ingredients for that recipe, plus a variety of additional ingredients to choose from for your "signature cookie".
While the cookies bake, gather for "Bubbie Talk", a discussion of stories, memories and to share family recipes that touch on themes of identity and tradition. Bring your own recipe and story to share and be uploaded to BeyondBubbie.com. Submit a recipe and you'll be entered into a drawing to win a gift certificate to a bookstore!
The crowd will gather at 3:15 for a "celebrity" judging after the bake-off featuring Hazon President Nigel Savage, and Andy Altman-Ohr of the j. the Jewish News Weekly of Northern California.
The Beyond Bubbie Project is supported by the Howard and Geraldine Polinger Family Foundation. The Koret Foundation and the Jim Joseph Foundation are the main supporters of Reboot programs in the Bay Area.
Lexicon of Sustainability Pop Up Show
The Lexicon Project is based on a simple premise: people can't be expected to live more sustainable lives if they don't even know the most basic terms and principles that define sustainability.
By illuminating the vocabulary of sustainable agriculture, and with it, the conversation about America's rapidly evolving food culture, the Lexicon project with education, engage, and activate people to pay closer attention to how they eat, what they buy, and their responsibility for creating a healthier, safer food system in America.

12:00-3:00 Food Pop Ups & Beer
Enjoy modern twists on classic Jewish foods from King Knish and Oren's Hummus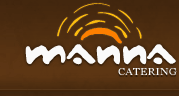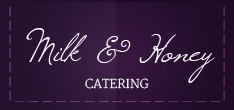 Manna Catering a division of Milk & Honey Catering, LLC is supervised by Sunrise Kosher The Vaad of Northern California.
Beers on tap from Shmaltz Brewing Company
10:00-4:00 Shuk (Market)
The central marketplace where you can taste and purchase from merchants aligned with the values of the Jewish Food Movement
What to Expect
The Hazon Jewish Food Festival will be held on the outdoor campus of the Oshman Family JCC. DIY classes and lectures will be held in classrooms. Food pop ups, the shuk , and live music will be outdoors. A schedule and map will be provided with your wristband at check-in on Sunday April 27th.

Some DIY classes will have limited capacity (noted on the schedule) and will be first come, first served.
Vendors in the
shuk
(marketplace) will accept cash and personal check. Some will accept credit cards. An ATM is located in the Oshman Family JCC Fitness Center.
Parking: Free guest parking can be found in Aisles C/D of the Oshman Family JCC Parking Garage. The garage may close to guests when near capacity. Parking is also available on the street and in neighboring areas, including the parking lot of Kehillah Jewish High School; please speak to a parking or security attendant if you have questions about where to park.
Zero Waste Festival: The Hazon Jewish Food Festival has the goal of being "Zero Waste". A Zero Waste festival is an event that has 90% of waste recycled, reduced or reused and has the least amount of impact on the environment. To achieve this goal, Zero Waste Stations will be located throughout the festival, each with bins for compost/food scraps, commingled containers and mixed paper, and trash. Food will be served with biodegradable dishware certified by the Biodegradable Products Institute.
Participants are asked to bring your own fork, spoon, cup, cloth napkin or handkerchief, and reusable shopping bag; recycle and compost everything you can; and use public transportation, walk, or cycle to the festival. Thank you for your support in helping us reach our goal!
In the News
JCC Palo Alto hosting Jewish food festival this weekend via Palo Alto Online Apr 23, 2014
Local Teacher Grows a Garden of Jewish Values via j. the Jewish News Weekly of Northern California Apr 17, 2014
Hardly Strictly Bagels via j. the Jewish News Weekly of Northern California Apr 10, 2014
Jewish Food Festival Reaches Beyond Bagels via Los Altos Town Crier April 9, 2014
At the Intersection of Food and Jewish Life:  the Hazon Jewish Food Festival at the JCCSF via 3200 Stories Mar 5, 2013
Just harvest: Hazon Jewish Food Festival via j. the Jewish News Weekly of Northern California Mar 7, 2013
Hardly Strictly Bagels | Jewish Food Festival mantra: Healthy or not, here I come via j. the Jewish News Weekly of Northern California Mar 7, 2013
Nosh and Learn at S.F.'s Jewish Food Festival via SF Weekly Mar 7, 2013
San Francisco 'King Knish' to make debut at Jewish Food Festival via Digital Journal Mar 16, 2013
Review: Kinish was king at Jewish Food Festival in San Francisco via Digital Journal Mar 19, 2013