Adina Abramowitz is an independent organizational consultant with broad expertise in the field of community development finance. She is the principal of Consulting for Change, a consulting practice specializing in maximizing the impact, market responsiveness, and efficiency of nonprofit organizations. In every position Adina has held she combined a passion for social justice and greater economic equity with practical solutions that are market based. From 1996 through 2005 Adina worked for the premier national membership organization for CDFIs, the Opportunity Finance Network. Prior to joining Opportunity Finance Network, Adina was Executive Director of a small business CDFI called CBAC in Camden,NJ, which she helped create in 1987. From 1982 to 1987, Adina was the Business Developer at PACE of Philadelphia, Inc. where she packaged loans for and provided financial training to worker owned businesses in the Delaware Valley. Many of the businesses developed by PACE were supermarkets located in low income areas.
Adina has a B.A. from Barnard College, Columbia University. Adina served as the Treasurer of Bread and Roses Community Fund from 1998 to 2003, was a member of the Reconstructionist Prayerbook Commission, and recently completed two terms on the Board of Weavers Way Community Programs, which provides farm education and healthy snack alternatives at local schools. She lives in Philadelphia, PA with her partner, Naomi Klayman, her adult stepchildren and three grandchildren.
Adina is excited to serve on the Hazon Board as Treasurer, because she is passionate about food justice and loves to ride her bike. As Treasurer she gets to implement the Hazon motto that the Torah is a commentary on the World and World is a commentary on the Torah."
Philadelphia, PA
Richard Dale is Managing Director of Big Data Boston Ventures, a new VC fund that invests in early stage big data companies. Richard is a well-regarded mentor to founders of early stage startups in the Big Data Boston and Sigma portfolios, as well as other startups including many from TechStars Boston, MassChallenge, and HealthBox Boston.
Previously Richard was a Principal at Sigma Partners where he was a member of the deal team and also worked on special projects for the benefit of the entire portfolio. Richard came to the VC world after a long period as an entrepreneur and startup executive. He co-founded and had various leadership roles at Phase Forward, a provider of software services for pharmaceutical clinical trials which went public and later was sold to Oracle. Prior to that, Richard was VP Operations for Vermeer Technologies, creators of FrontPage which was acquired by Microsoft in 1996. Prior to Vermeer, Richard held roles in professional services management, senior product management and IS management at various technology companies including SQL Solutions, Sybase, Epoch Systems (acquired by EMC) and MicroTouch Systems.  Richard's career began as a software engineer and database expert, including working for a software company in Jerusalem in the late 1980′s.
Thanks to Hazon, Richard is an avid recreational cyclist, and thanks to Nigel Savage, he rides a recumbent bike. In other community involvement, Richard is a previous Trustee of JCDS, Boston's Jewish Community Day School, and is currently on the CJP (Boston Federation) Day School Executive Committee.  Richard and his wife, Dorit, have three children—Asher and Rina in 8th grade at JCDS, and Hannah attending Barnard College. The family are active and long-standing members of the Newton Centre Minyan, in Newton MA where they live.
Richard blogs at venturecyclist.blogspot.com
Newton, Massachusetts
Marty is a Partner in DH Capital LLC, an investment banking partnership focused on the Internet infrastructure and telecommunications industries. For more than thirty years, as a senior lender, advisor and investor, he has helped growing companies develop business strategies, raise capital, and acquire and divest assets.
Marty joined Hazon's board upon its merger with Isabella Freedman. He had been a board member at Isabella Freedman since 2006 and had served on the board of Elat Chayyim prior to its affiliation with Isabella Freedman.
Marty has participated in numerous retreats at Isabella Freedman, studying with teachers and students who have had considerable influence on his worldview and spiritual practice. His commitment to Jewish immersion experiences in the Berkshires dates back to his seven years as a camper, counselor, and administrator at Union of Reform Judaism's Camp Eisner in Great Barrington, Massachusetts.
Marty has worked with several other not-for-profits, including American Jewish World Service, serving as the organization's Chair and its Treasurer. He also served as Treasurer and a board member of the Village Community School in New York's Greenwich Village.
Marty earned a BA in American Studies from the University of Michigan.
Marty lives in Brooklyn and has a teenage son, Jacob.
Bob is currently serving on the Board of Directors with NexGen Alpha AG, an organizer of European based mutual funds for hedge funds and the NexGen Alpha UCITS, a Luxembourg registered SICAV. Previously he served as Chairman of the Luxembourg based American Express and World Express Funds. At American Express, Bob served on the Benefits and Pension Investment Committee overseeing the company's defined benefit retirement plan and served as Chairman of the Retirement Investment Committee for the defined contribution plan. Bob was referred to Hazon by UJA/Federation based on his interest in Jewish values and sustainability and decided to join the board after participating in the Israel Food Tour with Hazon. Bob and his wife Susan have completed 2 years now running a Hazon CSA through their synagogue in Stamford. In addition to the work Bob is now doing with Hazon he is serving on the BJF task force of COJIR at UJA.
Boca Raton, FL
Susan Friedman is the Principal of Philanthropic Insights LLC., a consulting firm which works with both philanthropies and non-profits to bridge vision with action and impact. Ms. Friedman's areas of expertise span the fields of aging, healthcare, women's issues and organizational development, policy and planning. She most recently completed a year -long research and planning project for the Jewish Federation of Cleveland, to determine the current and future needs of its older population and to develop recommendations for the coming decade. In addition Ms. Friedman provides guidance to a number of family philanthropies, and in a consulting capacity directs the Jewish Women's Foundation of New Jersey, working with its trustees to craft their philanthropic agenda and support the design and management of its grant making.
In addition, Ms. Friedman has served in a variety of capacities within the philanthropic world: As the Managing Director of UJA-Federation of New York's Jewish Communal Network commission, responsible for funding, assessing and maximizing more than $36 million dollars in grants to a network of 100 local and national affiliated agencies; as the Executive Director of the Grotta Foundation, where she carried out all aspects of strategy development and planning, grantmaking and evaluation for this aging service funder; as a consultant to the Silverman Charitable Trust and the Wallerstein Foundation for Geriatric Life improvement; and as the Director of Program and Resource Development for the NYC Department for the Aging and for City Meals on Wheels. She has published extensively in the field of aging.
Ms. Friedman lives in South Orange, New Jersey with her husband Joel, who is a Tai Chi master as well as a professor of Biophysics at the Albert Einstein College of Medicine, in South Orange New Jersey. She has been active on the Board of her synagogue, as an officer of her Haddassah chapter, and in a number associations related to philanthropy. Her favorite role however is as mother of Adam mother-in-law of Sarah, and Ben (who was an Adamah Fellow and is now studying at Pardes in Jerusalem), and grandma to Oliver and Daphne, ages 2 years and 2 months respectively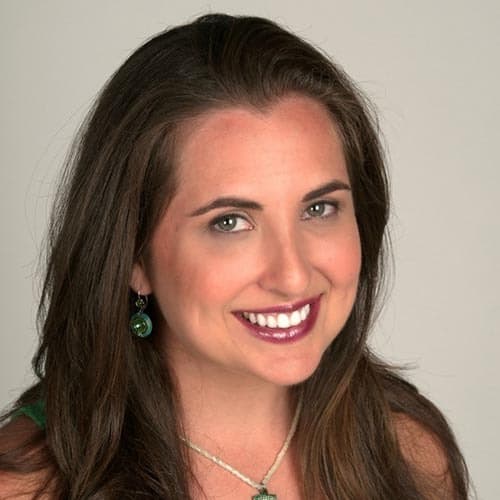 Valerie Gerstein is a dedicated Jewish lay leader. Valerie is a member of the National Young Leadership Cabinet. Since graduating from New York University, she has dedicated her volunteer efforts to UJA-Federation of New York including COJIR's (Commission on Jewish Identity and Renewal) Youth and Young Adults and Beginning Jewish Families Task Forces where she was the liaison to Hazon for the Setting the Table program in its inaugural year in 2011. In addition to past leadership roles at the JCC in Manhattan and other Jewish organizations, Valerie is on the NYU Bronfman Center (Hillel) Alumni and Global Strategy Teams as well as the John Jay College Hillel Advisory Board and Camp Ramah in Nyack Advisory Board. Dedicated to remembering the past and protecting the world for our children's future, Valerie is committed at the Abraham Joshua Heschel School through the Holocaust Commemoration Committee and the adult choir she founded, the Heschel Notes.
Valerie headed the strategic marketing department of Aveda Online, an Estée Lauder company. She served as the brand ambassador to Evelyn Lauder's Breast Cancer Research Foundation awareness campaign.
Valerie and Mark's daughters are growing up learning to be activists and live on New York City's Upper West Side.
Ellen P. Goodman is a Professor of Law at Rutgers University – Camden. Ellen is one of the nation's leading experts on public media and media policy. She is currently a Senior Visiting Fellow at the London School of Economics Media & Communications Department, has served as Distinguished Visiting Scholar with the Federal Communications Commission, and is a Ford Foundation grantee for her work on public interest values in new communications architectures. Ellen also co-founded and is co-director of the Rutgers Institute for Information Law & Policy. Her scholarship probes the appropriate role of government policy, markets, and social norms in supporting a robust information environment. She is the author of numerous articles and monographs in spectrum policy, media policy, and advertising law. Many of these are available at ssrn.com. Ellen also pioneered the teaching of animal law as part of a nascent legal movement.
Merion Station, PA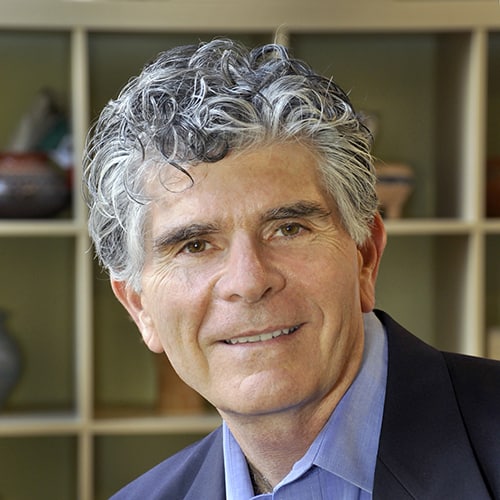 Oran B. Hesterman, PhD, is president and CEO of Fair Food Network, a national nonprofit organization working to guarantee access to healthy, fresh, and sustainably-grown food, especially in underserved communities. His book, Fair Food (June 2011), has been recognized by food systems leaders and national media as a "must read." Oran was a professor of Crop and Soil Sciences at Michigan State University for 14 years and the leader of the Integrated Farming Systems and Food and Society Programs for the W.K. Kellogg Foundation for 12. Oran is committed to weaving together his work in sustainable food systems with the traditions and ethics of justice rooted in his Jewish heritage. He lives in Ann Arbor, MI.
Originally from Amherst, MA, Sasha first became involved with Hazon in 2006 as a member of the B'nai Tzedek Youth Foundation of Western Mass. Sasha participated in the Hazon NY Ride from 2006-2009 and was on the allocations committee in 2006 and 2007. In the summer of 2008, Sasha interned at the Hazon office. She joined the board later that year at age 17 and was a member for four years. In May 2014 Sasha graduated from Macalester College in Saint Paul, MN with degrees in Anthropology and International Studies. Inspired by her experiences with Hazon, Sasha has become an avid biker. While in Saint Paul, she co-founded and ran a bike mechanics and safe riding program for middle school girls and worked in a bike shop. Sasha moved to New York in August 2014 for a job in the International Justice Program at Human Rights Watch. She recently launched her bike racing career as a member of the Dave Jordan Racing Team.
Jakir Manela is the Executive Director of the Pearlstone Center near Baltimore, MD. He graduated from the University of Wisconsin in 2004 and has worked as a Jewish environmental educator and nonprofit leader ever since. After founding Kayam Farm at Pearlstone in 2006, Jakir now oversees the entire agency, as Pearlstone engages over 17,000 participants each year in retreats, transformative Jewish education, and hands-on sustainable agriculture. Jakir lives just up the road from Pearlstone with his wife, Netsitsah, and their two sons—Lev Yodea and Shama Nissim. Together they hope to soon establish a Jewish intentional community near Pearlstone.
Reisterstown, MD
Trisha S. Margulies is a trained Jewish social worker and chef, and is currently on the boards of Hazon and The Teva Learning Alliance as well as Eden Village. Together with her husband, Rabbi Fred Margulies, she co-founded Pushing the Envelope Farm in Geneva, IL, in 2007: after attending the 2007 Hazon Food Conference, they were inspired to transition the field next to their family business, Continental Envelope, from conventional corn and soybean production into an organic community farm. The farm is growing into a gathering place where people can experience and explore Jewish thought, tradition, and agriculture. Trisha is a member of the board of the Wurzweiler School of Social Work and a past National Vice-President of Hadassah. She has recently become a proud grandparent!
Geneva, IL
Ruth W. Messinger is the president and executive director of American Jewish World Service, an international human rights and development organization providing support to grassroots social change projects throughout the world. Previously Ms. Messinger was in public service in New York City for 20 years. She is an active member of her synagogue and serves on the boards of several not-for-profit organizations. She has also received honorary degrees and special awards from various Jewish and secular organizations. Ruth is a cyclist and has done 12 New York rides.
New York, NY
Howard Metzenberg has traveled to more than 50 countries on five continents, and he has seen many of them from a bicycle. Howard developed the e-commerce website www.dickblick.com (Blick Art Materials) and continues to serve as a board member and advisor. Before working on the Blick website, he worked for technology companies such as Apple, Kaleida Labs, and Sun Microsystems. He first became familiar with Hazon as a participant in the Israel Ride. As a Hazon volunteer, he has been active in planning and organizing new initiatives, such as the California and Cross-USA Jewish Environmental Bike Rides. Howard received a BA in History from Oberlin College and an MS in Economics from the University of Wisconsin, Madison. He has recently moved to Seattle.
Seattle, WA
Rabbi Jay Henry Moses serves as the Director of the Wexner Heritage Program, North America's premier Jewish Leadership Education program. He joined the staff of The Wexner Foundation in 2003. Ordained in 1997, Jay served for five years as Associate Rabbi at Temple Sholom of Chicago. From 2002 to 2003, he studied Jewish mysticism in Jerusalem where he also taught and mentored rabbinical students at HUC-JIR. He has participated in the Rabbinic Program of the Institute for Jewish Spirituality, an intensive study, meditation, and retreat program. Rabbi Moses has taught at the Jewish Community Center in Manhattan and its Makom: Center for Mindfulness, as well as the 92nd Street Y and the Skirball Center for Adult Jewish Learning. His writing has been published in two books of the "Prayers of Awe" series published by Jewish Lights, and in many periodicals. Jay lives in Columbus, Ohio with his wife, Cantor Bat-Ami Moses, and their sons, Caleb and Ezekiel. Having recently returned to his native midwest from New York City, he is delighted to have a backyard where he practices two of his passions: gardening and basketball.
Columbus, OH
Anna Ostrovsky is currently a Managing Director in the Financing Group at Goldman, Sachs and Co. in New York, where she has been since 2005. Previously, she worked for five years at GE Capital Corp. in Stamford, CT. Anna received a BA and BS from the College of Arts and Sciences and the Wharton School at the University of Pennsylvania, and an MBA from Columbia Business School. Anna's introduction to Hazon was the May 2008 Israel Ride. That year, Anna participated in numerous Hazon events including the New York Ride and the Second Annual Food Conference. She has been a devoted Hazon enthusiast ever since and for two years served on the Steering Committee for the New York Ride. Anna lives on the Upper West Side of Manhattan, is an avid cyclist, and loves to cook.
Rabbi Joshua Ratner serves as the director of the Jewish Community Relations Council of Greater New Haven and as Associate Rabbi of the Joseph Slifka Center For Jewish Life at Yale University.  Josh served as the rabbi of Congregation Kol Ami in Cheshire, CT, from 2012-2014.  Ordained by the Jewish Theological Seminary in May 2012, he was a Joseph Neubauer Fellow and also earned a Master's Degree in Midrash and a Certificate in Pastoral Care.  During rabbinical school, Josh worked as a Public Policy Fellow for the Rabbinical Assembly and as a Rabbinic Fellow for the Jewish Council for Public Affairs.  He also received training in congregation-based community organizing, traveled to Mexico as part of an American Jewish World Service Rabbinical School Delegation, and was part of the original rabbinical student cohort of CLAL's Rabbis Without Borders fellowship program.  Josh was an attorney for five years prior to entering rabbinical school. Rabbi Ratner believes that Judaism offers unique language and wisdom for addressing environmental stewardship and food justice.  He has been inspired by Hazon's successes, particularly with its food conferences, CSAs, and Shmita consciousness-raising, and looks forward to helping Hazon continue to play a leading role in articulating a compelling vision for Jewish sustainability and immersive experience. Josh is married to Dr. Elena Ratner and they are the proud parents of Dimitri, Eli, Gabby and Sasha.
New Haven, CT
Sandra M. Rocks is Counsel at Cleary Gottlieb Steen & Hamilton LLP in New York City, where she represents various financial industry participants in connection with asset-based financing and derivative transactions. Sandy received a B.A. from Susquehanna University and a J.D. from Columbia University. She is very active in bar association and related activities and has authored or co-authored many articles (and a book) and is a frequent speaker at industry-sponsored educational programs, both domestic and international, all having nothing to do with the environment. She is, however, careful to recycle everywhere and always carries her own non-disposable coffee mug. Sandy is a member of the Board of Trustees of Susquehanna University (and its executive committee), a member of the Board of Advisors of Gonzaga University School of Law's Commercial Law Center and a member of the Panim el Panim Social Justice/Social Action Task Force of Congregation B'nai Jeshurun on Manhattan's Upper West Side. She has lived on the Upper West Side for over 30 years, where she raised two children (Benjamin Plum and Deborah Plum). Sandy became a Hazon-nik in 2001 when she went on the very first New York ride, and after intermittent participation has joined every other ride since 2010 – also helping on the recruiting committee in 2011 and the New York ride committee in 2012.
Howie Rodenstein grew up in Worcester, MA and became very involved in Young Judaea in high school. Upon high school graduation Howie attended the Young Judaea Year Course in Israel. Howie received his BA from Brandeis University and spent two years in Israel prior to earning an MBA from Harvard Business School. Howie has been involved in a number of different businesses in the computer, health care and direct marketing industries and currently serves as CFO of Adheris, Inc. Howie and his family spent 4 years in Israel in the early 90's while his wife Susie attended the Jerusalem Fellows.
Howie is the founder and Chairperson of the Arava Institute Hazon Bike Ride in Israel, on the Board of Directors of the Arava Institute, and is also very active on the Board of the Solomon Shechter Day School of Greater Boston. He is also the Chairperson of Hazon's Finance Committee.
Mark has been a practicing veterinarian for over 40 years specializing in veterinary neurology and holistic medicine. He served as President of the Isabella Freedman Jewish Retreat Center's Board of Directors for 4 ½ years and formerly chaired the Elat Chayyim Jewish Retreat Center's Board. Mark and his wife recently created a farm-to-table restaurant and day retreat center at their small farm in Plympton Massachusetts. He also serves on the Board of Selectmen there and fervently spearheads open space preservation and park formation. Other interests include long distance walking, building forest paths, and teaching Jewish contemplative practices.
Plympton, Massachusetts
Nigel Savage
President & CEO
Nigel Savage, originally from Manchester, England, founded Hazon in 2000, with a Cross-USA Jewish Environmental Bike Ride. Since then, Hazon has grown the range and impact of its work in each successive year; today it has more than 60 staff, based in New York City, at Hazon's Isabella Freedman campus, and in other locations across the country. Hazon plays a unique role in renewing American Jewish life and creating a healthier and more sustainable world for all.
Hazon is one of a tiny handful of groups to have been in the Slingshot 50 every year since inception, and in 2008, Hazon was recognized by the Sierra Club as one of 50 leading faith-based environmental organizations.
Nigel has spoken, taught, or written for a wide and significant range of audiences.  (A selection of his essays are at hazon.org/nigel). He has twice been named a member of the Forward 50, the annual list of the 50 most influential Jewish people in the United States, and is a recipient of the Bernard Reisman Award. He has given Commencement speeches at Wagner (NYU, in 2011) and at Hornstein (Brandeis, in 2014). In 2015 he was awarded an honorary doctorate by the Jewish Theological Seminary.
Before founding Hazon, Nigel was a professional fund manager in London, where he worked for NM Rothschild and was co-head of UK Equities at Govett. He has an MA in History from Georgetown, and has learned at Pardes, Yakar, and the Hebrew University.  He was a founder of Limmud NY, and serves on the board of Romemu.
Nigel executive produced the British independent movies Solitaire For 2 and Stiff Upper Lips and had an acclaimed cameo appearance in the cult Anglo-Jewish comic movie, Leon The Pig Farmer.  He is believed to be the first English Jew to have cycled across South Dakota on a recumbent bike.
New York, NY
| 212.908.2503
| nigel@hazon.org
Bob Sherman is currently the CEO of The Jewish Education Project, an organization that seeks to spark and spread innovation in Jewish education for children, teens and families that results in greater impact and wider reach.    Prior to taking this position 8 years ago, he was the Executive Director of the San Francisco Bureau of Jewish Education.  Bob began his career in Jewish education as the head of two day schools:  the Maimonides Academy in Danbury, CT and subsequently, the San Diego Jewish Academy.   Bob also taught in the Poets-in-the-Schools program in south Florida for several years and worked as a writer in public relations.   He lives in Manhattan with his wife, Lorraine, and has three grown children.
Dr. Maya Shetreat-Klein is an integrative pediatric neurologist board certified in both neurology and pediatrics. After completing her training, she completed a fellowship with the Program for Integrative Medicine at University of Arizona, founded by Dr. Andrew Weil. She now serves as faculty at Albert Einstein, New York Medical College and University of Arizona. In her New York City practice, she treats children with intractable neurological and other chronic pediatric issues from all over the country. Dr. Shetreat-Klein also has testified on the health impacts of toxic exposures before Governor Andrew Cuomo's senior staff, New York State Assembly Committee Members, New York City Council members, and has appeared with Senator Schumer to support the Safe Chemicals Act.
Riverdale, NY
Mr. Shuster is the Lead Portfolio Manager for the Robeco Weiss, Peck & Greer(WPG) Small and Micro Cap Equity products. He joined Robeco WPG, an investment division of Robeco Investment management, in mid-1999 to head the firm's Small Cap Value Team. He joined the firm from APM Partners, where he was a Managing Partner, responsible for managing a small cap value hedge fund. Mr. Shuster began his investment career as a financial analyst with Donaldson Lufkin & Jenrette, later moving to First City Capital, where he spent three years as a Vice President, research analyst. Mr. Shuster was a portfolio manager with Value Equity Associates where he co-managed an event-driven stock portfolio. He holds a B.S. degree in economics from the University of Pennsylvania. Mr. Shuster has thirty years of investment experience, fourteen of which were spent specializing in small cap equity investing.
Marc has served as the rabbi of Congregation Bonai Shalom in Boulder, Colorado since 2004. He has always loved food, perhaps a little too much, and in recent years has thought more deeply about where this food comes from, how it is produced and how all of that fits with deep Jewish obligations and values. Marc has ridden twice in the Hazon-Arava Institute Israel Ride in 2008 and 2010. Marc co-chaired two Hazon Food Conferences on the west coast in 2010 and 2011, he is on the Hazon Steering Team in Colorado as well as the Jewish Life team for the Rocky Mountain Jewish Food Summit in April 2012. Marc was instrumental in bringing Boulder's first Jewish CSA through Hazon, which is now a collaboration of five synagogues and the JCC with two weekly drop-off sites. Marc is also a proud member of a Jewish goat and chicken co-op across the street from his synagogue. Marc was very active with the Limmud Conference in the UK, serving as co-chair in 1996 and 1997 and he was a founding board member of Limmud Colorado in 2008, which has informed his work with Hazon. He was in Ghana as part of the second AJWS Rabbinic Delegation, volunteering with a grantee in the south, as well as a fellow of the Rabbis without Borders program with CLAL. Marc is also a graduate of the 5th Rabbinic Cohort of the Institute of Jewish Spirituality. Before becoming a rabbi, Marc was an actor, storyteller and massage therapist in his native London and currently is the narrator of a documentary film about the Baal Shem Tov.
Boulder, Colorado
David has known Nigel Savage since childhood and has been involved with Hazon since its inception. David's most significant involvement with Hazon to date was probably when he co-hosted the first Food Conference. No surprise there – he loves food. David refers to Nigel as his children's spiritual conscience leaving him the freedom to focus the rest of his working hours on consumer marketing and commerce. David describes his career as a 25-year start-up. His expertise is in bringing new ideas to life through product, technology and marketing innovation. He is President of The BrandJourney Group that has both global clients and a portfolio of interests in small start-ups. In the distant past David was a partner at Stoy Hayward (now BDO) in London before starting his first company Prime Strategy Consultants in 1990. His first US venture was the Vacation Store (started in '95 and sold in '98). In 2000 David co-founded Envest Ventures a small Private Equity firm that has just completed investing its third fund. In 2005, David started what is now The BrandJourney Group. David's greatest good fortune was marrying Helen, who he met on his first day at Birmingham University. They married right after college in 1984. They spent time in London and Paris before moving to Virginia Beach in 1994. They still live in the same house close to the beach and bought a second home in Israel a few years ago. They have 2 daughters, Jemma who lives in New York, and Sophie who is at college in Boston. David's formal education included Carmel College, Birmingham University (BSc in Engineering) and London Business School (MBA). David travels extensively for business and pleasure but recently achieved one of his life goals by relocating his business to a building across the street from the beach, a short walk from his home.
David has completed the New York ride with each of his daughters and the Israel ride with Sophie in 2006. All were transformative experiences for David personally and for his relationship with his daughters. David serves on Hazon's Board of Directors.
Val Yasner practiced Endodontics and taught at the University Of Pennsylvania School Of Dental Medicine for 15 years. After severe carpal tunnel Val retired from Endodontics and rediscovered her love of food.
Val's involvement with Hazon began when she helped bring Hazon CSA of Southern New Jersey to her Cherry Hill community. Over the years Val has participated and taken leadership positions in the full range of Hazon activities including riding and crewing the NY Labor Day Ride, cycling in the California Ride and a portion of the Israel Ride. She has attended multiple Hazon Food Conferences on both coasts as well. Under her leadership Philly Hazon is continuing to expand its role in the community.
Val brings her health care perspective to the world of food and nutrition. She has a passion for cooking, eating, and talking about food while tying all of this to our Jewish heritage and tradition.